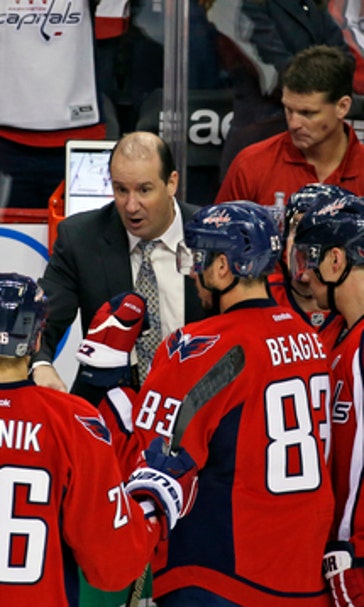 Finalists for head jobs, Reirden and Lambert back with Caps
August 30, 2016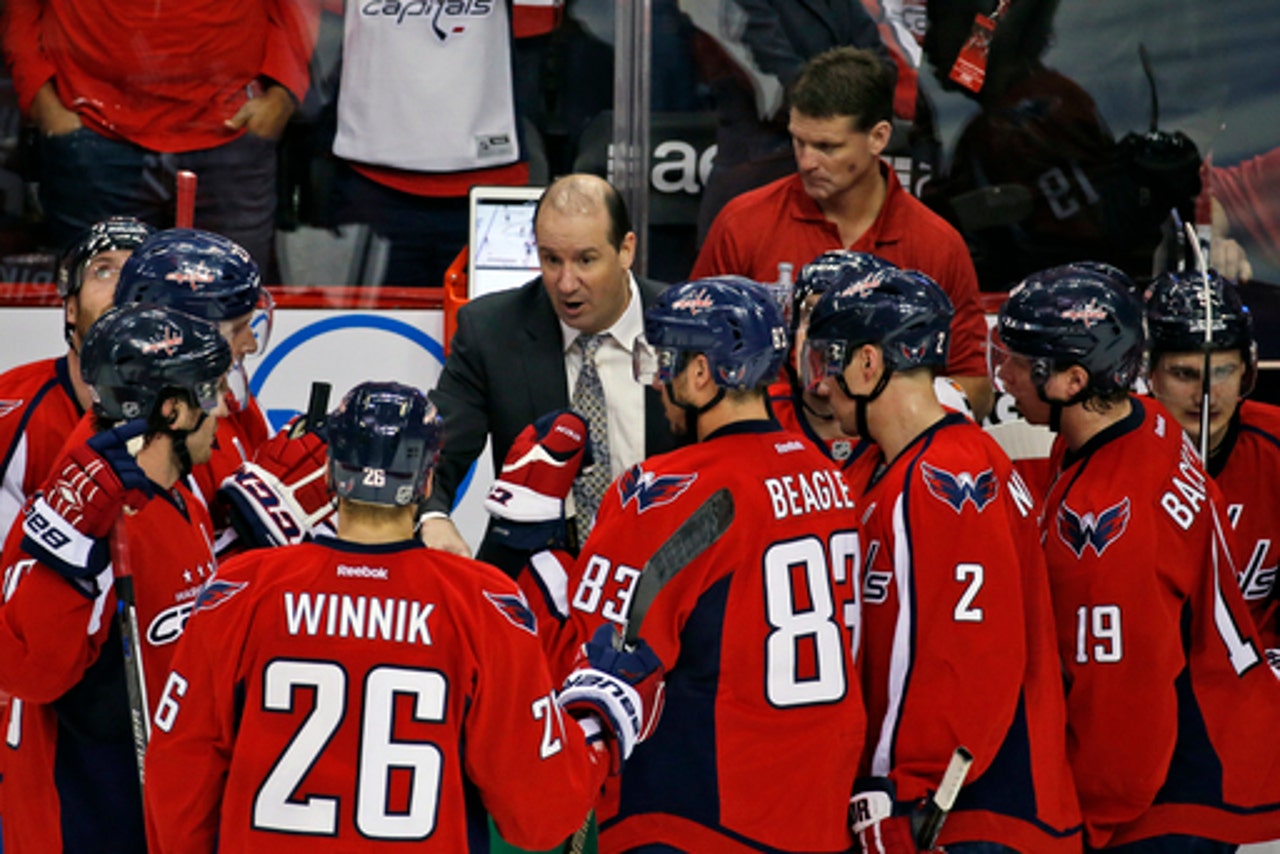 ARLINGTON, Va. (AP) After the best regular season in franchise history, the Washington Capitals almost lost two assistant coaches to other NHL teams.
Todd Reirden was a finalist for the Calgary Flames' head coaching job and Lane Lambert for the Colorado Avalanche's. The Flames hired Glen Gulutzan in June, and then after the abrupt resignation of Patrick Roy the Avalanche hired Jared Bednar last week. That left Jack Adams Award-winning coach Barry Trotz's staff intact for another run at the Stanley Cup.
Trotz was selfishly glad to still have Reirden and Lambert on the bench, especially considering the Capitals have most of their players back and are again a Cup favorite.
''You never like to lose high-quality people and coaches, but at the same time these are guys that if they're not replacing me, they're replacing someone else in the league,'' Trotz said Tuesday. ''Both of them were right there in the end. It says a lot about them. It says a lot about our program here in Washington.''
Reirden and Lambert contributed to and benefited from the Capitals' success last season, which ended with a second-round loss to the eventual Cup-champion Pittsburgh Penguins. Reirden comes back for 2016-17 as an associate coach after being given that promotion Monday when the team announced he'll run training camp while Trotz is on Canada's staff at the World Cup of Hockey.
Going through the experience of interviewing is something Reirden believes will help him and Lambert moving forward.
''We went through those situations, both of us, with different teams, but not for one second was I disappointed about coming back and being a part of this team,'' Reirden said. ''We've invested a lot in the last two years and our growth of our team in two years I think has been outstanding.''
The success so far has made Reirden and Lambert two of the more sought-after assistants in the NHL. Reirden learned just how competitive the process of earning a head job is and was able to help Lambert through his situation two months later.
Capitals general manager Brian MacLellan had a more difficult decision to make on Lambert, too, given that Joe Sakic of the Avalanche asked permission to talk to Lambert a month before the start of camp. Trotz had to come up with four or five potential replacements but agreed that Lambert should get the chance to interview.
''It might've been a different decision if it was the Rangers or someone else calling that you play a lot more,'' Trotz said. ''But for the most part I think we've developed a relationship with our staff that if you get an opportunity to move up, we want to give you that opportunity.''
Next year one if not both will be in the mix for vacancies and likely gone. Players understand that's part of the business
''Todd is certainly on the horizon, I think,'' Niskanen said. ''He's probably going to get a chance. Selfishly I was hoping that it waits another season, at least, and I think that's good for our team, too.''
---
Follow Stephen Whyno on Twitter at http://www.twitter.com/SWhyno .
---
---