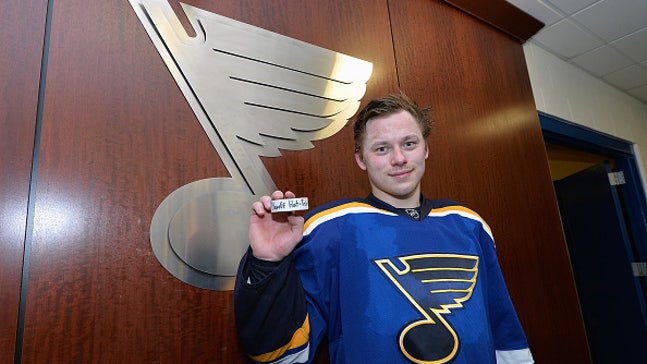 Evaluating Vladimir Tarasenko's eight-year, $60 million contract
Published
Jul. 7, 2015 5:36 p.m. ET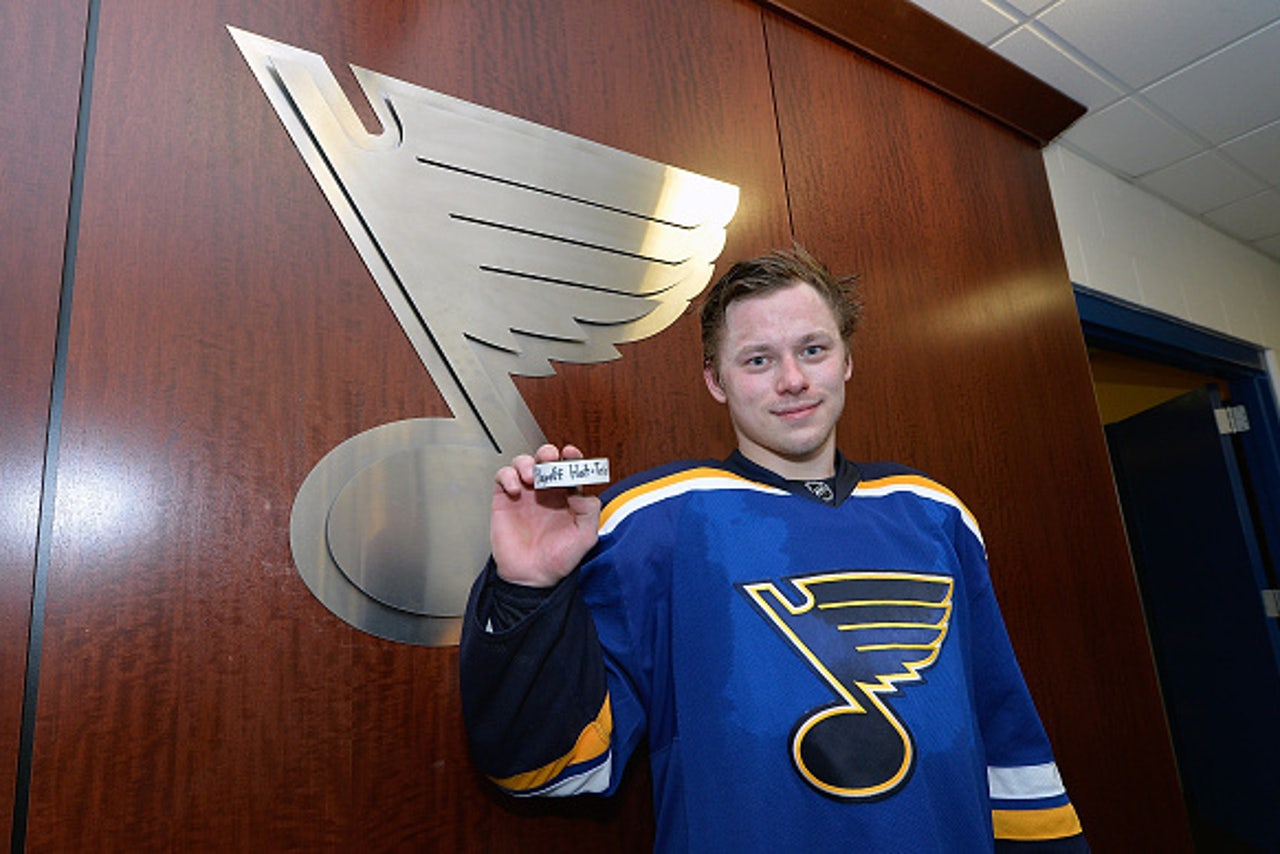 By Liam McGuire 
Good news for St. Louis Blues fans, the club has locked up dynamic forward Vladimir Tarasenko to an eight-year $60 million contract.
General manager Doug Armstrong said it's a great day for the Blues.
"It's a great day in Blues history to get a player of Vladi's caliber locked into the organization through the prime of his career," Armstrong said. "I think we saw just the tip of the iceberg of what he can do in the League. A highlight-reel goal in New York, again against Minnesota in the playoffs, scoring from distance, scoring from in tight…at such a young age, to show these skills, it really made it a priority for us to see if we could work with him to a long-term extension."
Armstrong is correct.
Tarasenko broke out in 2014-2015, finishing tied for fifth in the NHL with 37 goals, while also leading St. Louis with 73 points – both career highs. He also scored six goals in six playoffs games. He was a consistent force for the team and established himself as one of the NHL's best young talents.
What's tremendously impressive are Tarasenko's fancy stats. As TSN's Scott Cullen points out, Tarasenko finished second in the NHL 5v5 in Goals/60 (1.40) and third in Points/60 (2.79) > 1000 minutes. He also drove possession at an impressive rate, finishing with a 54.9 CF%. Both the eye-test and advance metrics say the same thing – this guy is awesome.
There was plenty of speculation throughout the offseason that other NHL clubs were going to try to poach the Russian winger with an offer sheet, but ultimately that never came to fruition.
With Tarasenko facing restricted free agency, the deal buys-out four years of his restricted free agency, and covers another four years that would have been unrestricted.
Here's how the contracts breaks down per General Fanager, with noticeable dips in two of the last three years for lock-out protection.
2015-16 – $8,000,000
2016-17 – $8,000,000
2017-18 – $7,000,000
2018-2019 – $7,000,000
2019-2020 – $9,500,000
2020-2021 – $5,500,000
2021-22 – $9,500,000
2022-2023 – $5,500,000
St. Louis got a bargain with this deal.
Tarasenko will be making an average of $7.5 million during the run of his contract, most of which is during the prime of his career. That's a very solid amount considering the rising cost of retaining star players.
The Chicago Blackhawks are paying Patrick Kane and Jonathan Toews an average of $10.5 million until 2023. While keep both of those players is impressive and obviously important, doing so has meant the the team has had to find savings, which led to trading young star Brandon Saad, who landed his own six-year $36 million deal with Columbus.
With a little bit of savings, it could help the Blues could lock up their other 2010 first-round pick Jaden Schwartz, who's set to hit restricted free agency next year.
St. Louis have quietly made some nice moves this offseason.
Trading T.J Oshie for Troy Brouwer, a prospect and a third round pick might have seemed underwhelming, but Brouwer's production isn't all that far off from Oshie's, and the move gained the team an asset and a little bit of financial wiggle room. The club has been proactive in locking up other important pieces aside from Tarasenko, inking Jake Allen to a reasonable two-year bridge deal worth $4.7 million and breakout forward Jori Lehtera to three-year $14.1 million deal.
The team hasn't made any bold moves, nor have they attracted any big free agents, but by signing Tarasenko they can cross off their number one priority this offseason. This is a great day for Blues fans.
More from Puck Drunk Love:
---
---