National Hockey League
National Hockey League
Duncan Keith caps Conn Smythe performance with game-winning goal
Published
Jun. 16, 2015 12:39 a.m. ET

Duncan Keith rarely tired and never wavered during one of the most dominant postseason performances in NHL history.
And with a masterful finale for the Chicago Blackhawks, the defenseman etched his name on two trophies.
Keith capped his indefatigable two-month surge with the winning goal in Chicago's Stanley Cup-clinching 2-0 victory over the Tampa Bay Lightning in Game 6 on Monday night.
The 31-year-old was the unanimous choice to win his first Conn Smythe Trophy as the playoff MVP, adding it to a trophy case that includes three NHL championship rings, two Norris Trophies and two Olympic gold medals.
"It's a lot of feelings of happiness, obviously," Keith said. "But there's some relief we got the job done. We can take a breath now."
With his third Stanley Cup title in six years finally secure, Keith can get some rest.
And in modern hockey history, hardly anybody has deserved a break more.
Keith played 715 total minutes in the postseason, becoming just the fourth defenseman to top 700 playoff minutes since the league began tracking the statistic in 2001. He played well over 500 minutes of five-on-five hockey, crossing that mark in just 21 games.
Keith logged an astonishing 31 minutes per game in the Blackhawks' 23 contests. He has played in every situation alongside just about every other Chicago defenseman, ceaselessly providing top-level defense along with three goals and 18 assists. He became just the 11th defenseman in NHL history to score at least 21 points.
"I don't think I've seen anyone play any better," goalie Corey Crawford said. "Whenever we needed a big goal or a big play, it seemed like he made it."
Keith roared right through the clincher, playing 30:19 in Game 6 and putting six shots on Tampa Bay's net -- none bigger than his goal.
Late in the second period of an impossibly tense scoreless game, Keith accepted a pass from Patrick Kane and winged a shot at Ben Bishop, who left a juicy rebound. Keith followed the puck around Cedric Paquette and beat Bishop on the short side, providing a cathartic release for the fans packed into the United Center.
"It's been really special," Keith said. "You play with the same guys for a long time and you develop a bond, and then when you can win a championship, it just reinforces that. To be able to do it three times, we're all proud of it. We all talked about what it would be like, and we're just super proud to be part of a group like this."
While his workload isn't unprecedented -- Los Angeles' Drew Doughty, Keith's former Olympic defensive partner, logged similar minutes last season -- Keith's uniformly excellent play made him the symbol of Chicago's pursuit of the Stanley Cup.
Keith's extra work was borne out of necessity, at least according to coach Joel Quenneville. After Michal Rozsival was hurt in the second round, Quenneville showed little faith in David Rundblad, Kyle Cumiskey or Kimmo Timonen, the three defensemen who took turns as Chicago's third pairing over the last two months.
Instead, the Blackhawks relied inordinately on three-time Cup winners Brent Seabrook and Niklas Hjalmarsson, two-time champion Johnny Oduya and Keith, who shouldered the biggest load of all.
"It's about time," said captain Jonathan Toews, the 2010 Conn Smythe winner. "We all know he's going to go down as one of the great players to play the game. In our room, we knew that before the playoffs, but he keeps proving it time and time again."
Keith started the Blackhawks' playoff run with a double-overtime goal to win their first-round opener against Nashville. His heavy workload peaked in the grueling Western Conference finals against the Anaheim Ducks.
Although he took a physical pounding from Anaheim's bad-tempered forwards, he shrugged off every combined hit and check to keep the Blackhawks moving forward.
Keith has won more championship hardware than just about any player of his generation. He has Olympic gold medals from the Canadian teams in Vancouver and Sochi, and he won the Norris in 2010 and again last season as the NHL's top defenseman.
And now Keith is the first defenseman to win the Conn Smythe since Anaheim's Scott Niedermayer in 2007 and just the fourth since 1994.
While celebrating with his teammates on the ice, Keith paused for a photo with his 2-year-old son, Colton, standing uncertainly next to the Conn Smythe Trophy.
"You don't get these awards without being on great teams with great players," Keith said. "I'm just proud to be a part of this group of guys who care so much and do whatever it takes." 
---
---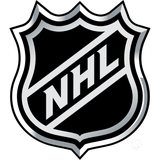 Get more from National Hockey League
Follow your favorites to get information about games, news and more
---