National Hockey League
National Hockey League
Ducks-Kings Preview
Updated
Mar. 4, 2020 12:47 p.m. ET

After failing to record a point -- or even a goal -- on a brief road trip, the Los Angeles Kings return home to face the Anaheim Ducks on Tuesday night in the season opener of their Freeway Face-off series at Staples Center.
Los Angeles was 2-3-0 against Anaheim last season, including 1-2-0 at home. The Kings managed no more than two goals in each of the last four games.
Los Angeles captain Anze Kopitar was held without a point in shutout losses at St. Louis and Chicago over the weekend, and has just two goals and four assists in nine games so far. He may see those totals increase versus the Ducks.
He recorded a point in all five games of the season series, totaling a goal and six assists. Overall, he has six goals and nine assists in an 11-game points streak versus Anaheim, however, the Kings have gone just 3-4-4 in that span.
Kopitar told the Los Angeles Times that the Ducks have nothing to hide when it comes to their style of play.
"I don't think there are any secrets to their game, by any means. They have a lot of good pieces. They play a physical game for sure, probably more so against us, because of that crosstown rivalry stuff," he said
If goaltender Peter Budaj gets the start, he'll try to avoid losing his third straight game. The journeyman turned away 50 of 53 shots, but the Kings (4-5-0) fell 1-0 to the Blues on Saturday and 3-0 to the Blackhawks on Sunday.
Still, Budaj has enjoyed a rebirth this season, going 4-2-0 with a 1.99 goals-against average and .916 save percentage. He's won all three games so far at Staples Center, allowing just seven goals on 72 shots.
"Just because of his experience at the American Hockey League level he was kind of a step ahead being able to read things, read releases," goaltender coach Bill Ranford told the Kings' official website. "Obviously at the NHL level everything happens a little bit quicker, shooters are a little better, so the detail part of his game has had to come to another level."
Jonathan Quick is still expected to miss up to three months with a lower-body injury, but backup Jeff Zatkoff (groin) is scheduled to skate Tuesday, the Kings' website reported.
Anaheim (3-4-2) begins play in fifth place in the Pacific Division, one spot ahead of its Southern California rival.
"The games are heavy games," Ducks coach Randy Carlyle told the Times of the rivalry with Los Angeles. "If you don't come prepared to play a physical brand of hockey, you can get lost on the ice surface against this hockey club."
And as has been the case for the Ducks for many years, their scoring success has been paced by Ryan Getzlaf and Corey Perry.
Getzlaf leads Anaheim with seven assists and eight points while Perry is tied with Andrew Cogliano for the team high with four goals and also tied with Sami Vatanen for the team high with six points.
Overall, Getzlaf's production has slipped in recent seasons. The 31-year-old center had a career-high 87 points in 2013-14, but followed with 70 two seasons ago and 63 last season.
He's posted just one goal in his last six games against Los Angeles, however, his 19 goals in 60 games versus the Kings are Getzlaf's most against any opponent.
In recent matchups against the Kings, though, Perry has largely been a non-factor. In the previous six meetings during the Freeway Face-off, Perry has three goals and one assist - all during a 4-2 on Feb. 28 in Anaheim.
Perry has 23 goals, including five game-winners, in 60 career games against Los Angeles.
If the Ducks start John Gibson in net, he'll be looking to end some recent poor play away from home. Gibson is 3-3-2 with a 2.55 GAA and .907 save percentage overall this season, but just 1-2-2 when on the road with two losses coming in overtime.
Gibson is 4-2-0 with a 2.19 GAA and .920 save percentage in six career games against Los Angeles.
The Kings on Monday recalled veteran defenseman Rob Scuderi from Ontario of the American Hockey League after putting fellow defenseman Brayden McNabb on injured reserve with an upper-body injury. But the 37-year-old Scuderi, a Stanley Cup winner Los Angeles in 2012, was reassigned Tuesday.
---
---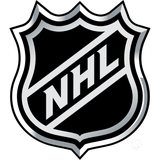 Get more from National Hockey League
Follow your favorites to get information about games, news and more
---