National Hockey League
National Hockey League
DiPietro, Islanders look for bounceback season
Published
Jan. 17, 2013 11:49 p.m. ET

Rick DiPietro knows all about being kept away from the hockey rink when he wished he could play.
Injuries upon injuries have sidelined the man who should have been the New York Islanders' franchise player but instead became the punch line for the club that has struggled to stay relevant in the NHL.
But DiPietro is back with the Islanders, ready to get back on the ice for the 48-game sprint of a season that will begin Saturday night at home against the defending Eastern Conference champion New Jersey Devils.
If DiPietro's health can come anywhere close to matching his enthusiasm, the Islanders could have quite a solid veteran goaltending tandem of Evgeni Nabokov and the 31-year-old DiPietro.
''Can't tell you how excited,'' he said during this week's abbreviated training camp. ''The adrenaline is going to be flowing. Not going to be the cleanest of hockey for the first couple of weeks.''
This latest delay for DiPietro wasn't caused by the oft-injured goalie, who has played in only 47 Islanders games the past four seasons.
No, this time it was a four-month lockout that finally produced a collective bargaining agreement between the league and the players and introduced a limit on how long teams can sign players.
DiPietro, one of only three goalies chosen with the No. 1 pick in the NHL entry draft, was the first player to get a mega-length deal that has now been outlawed through labor negotiations.
DiPietro still has nine years left on the 15-year, $67.5 million contract he worked out with Islanders owner Charles Wang in September 2006. Teams now can't sign any player longer than eight years, if it's their own player, or seven years for a free agent from another club.
DiPietro is all too familiar with short seasons. He managed to play in 26 Islanders games during the 2010-11 season after getting into a total of 13 games the previous two seasons.
Last season, he went 3-2-3 in eight appearances.
And it hasn't been just one ailment for the former Boston University star.
In 2007, DiPietro sustained a concussion after a collision with Montreal forward Steve Begin when DiPietro charged out to play the puck at the blue line. He returned for four games, but was sidelined for the rest of the regular season by another concussion.
During the following offseason, DiPietro had hip surgery to repair a torn labrum.
His 2007-08 season was cut short in March because of another hip operation. In June, DiPietro had surgery on his left knee.
DiPietro ran into more trouble early in the 2008-09 season when he had knee surgery again. He returned to the team in December 2008, but the next month, DiPietro was ruled out for the rest of the season because of post-surgical swelling in his right knee.
Another comeback took place in January 2010, but he was quickly gone again one month later. A bout with the flu sidelined him in February, and DiPietro was placed in the injured list in March and didn't return that season.
More knee swelling sidelined DiPietro again in December 2010, and then served as the backup to Dwayne Roloson upon his return.
Things appeared to be improving for DiPietro as he reclaimed his starting role after Roloson was traded, that is until a punch from Pittsburgh goalie Brent Johnson in February 2011 left him with facial fractures.
Curiously, when the Islanders announced two days later that DiPietro would be out for 4-to-6 weeks, they listed the reasons as facial injuries and more knee swelling.
Last season, DiPietro attempted his latest comeback as part of a three-goalie system with Nabokov and Al Montoya.
It didn't last long.
While practicing before New York's third game of the season, teammate Brian Rolston fired a drive that struck DiPietro in the mask and caused another concussion that sidelined him until late October.
DiPietro earned the first of his three wins last season on Nov. 5 in a 5-3 victory over Washington, but these good times didn't last, either.
A groin injury shelved him this time, and hernia surgery knocked him out for the rest of last season.
DiPietro has had to wait, along with the more than 700 other NHL players, for this season to start. But he is back again, yet no one knows for how long.
There should be plenty of opportunities for him to spell the 37-year-old Nabokov during the highly condensed schedule over 99 days.
DiPietro didn't want to put a number on how many of this season's 48 games he could play.
''I feel good,'' he said, simply.
Islanders coach Jack Capuano didn't tip his hand on who would start in goal on opening night.
With such a short season, each game must be considered important especially for a club that is expected to be fighting for one of the final playoff spots, if it is in contention at all.
New York finished 14th in the 15-team Eastern Conference last season - 13 points below the postseason cutoff.
''Every team is optimistic,'' said John Tavares, the fourth-year forward who led the club with 81 points last season. ''I think it's trying to be consistent ... for us to be sharp.''
The Islanders have missed the playoffs five straight years and six of seven. They reached the postseason just five times in 18 seasons and haven't gotten as far as the second round since 1993.
New York expects to get defenseman Lubomir Visnovsky into its lineup at some point, it just doesn't know when.
The 36-year-old Visnovsky was acquired in an offseason trade from Anaheim and then spent time playing in Russia's KHL during the lockout. He hoped a no-trade clause in his NHL contract would block his move to the Islanders, but he lost that appeal.
Then the KHL said it would honor an agreement with the NHL and forbid Visnovsky to play once the NHL resumed play.
His veteran presence should be a plus to New York once he arrives. The Islanders added some more depth up front on Thursday when they claimed forward Keith Aucoin off waivers from the Toronto Maple Leafs. Aucoin has scored 11 goals over 102 career NHL games over seven seasons.
He had 10 goals and 27 assists this season in 34 games with Toronto of the American Hockey League. In 707 career NHL games, Aucoin has scored 233 goals.
With top prospects forward Ryan Strome and defenseman Griffin Reinhart prepping to join a young core that features Tavares, Kyle Okposo and Josh Bailey, the Islanders could be building a foundation that could really flourish once the club relocates to Brooklyn for the 2015-16 season.
The waiting game for Strome and Reinhart will continue as they were both returned to their junior teams on Thursday.
A little taste of NHL exposure with a brief training camp can only help.
''We're talking about elite junior players making the jump,'' Capuano said of Strome and Reinhart. ''They're here, they're learning. Good for the coaching staff to evaluate them.''
---
---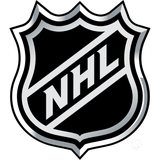 Get more from National Hockey League
Follow your favorites to get information about games, news and more
---