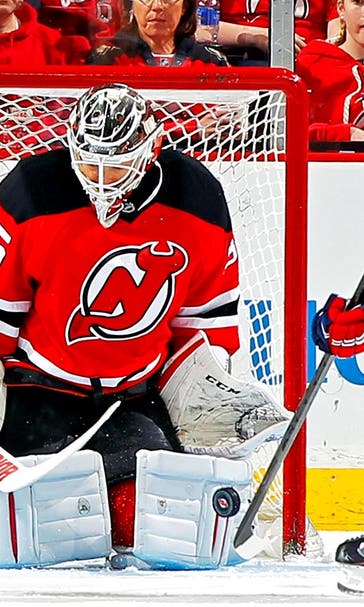 Devils lock up goalie Schneider with seven-year, $42 million extension
BY foxsports • July 9, 2014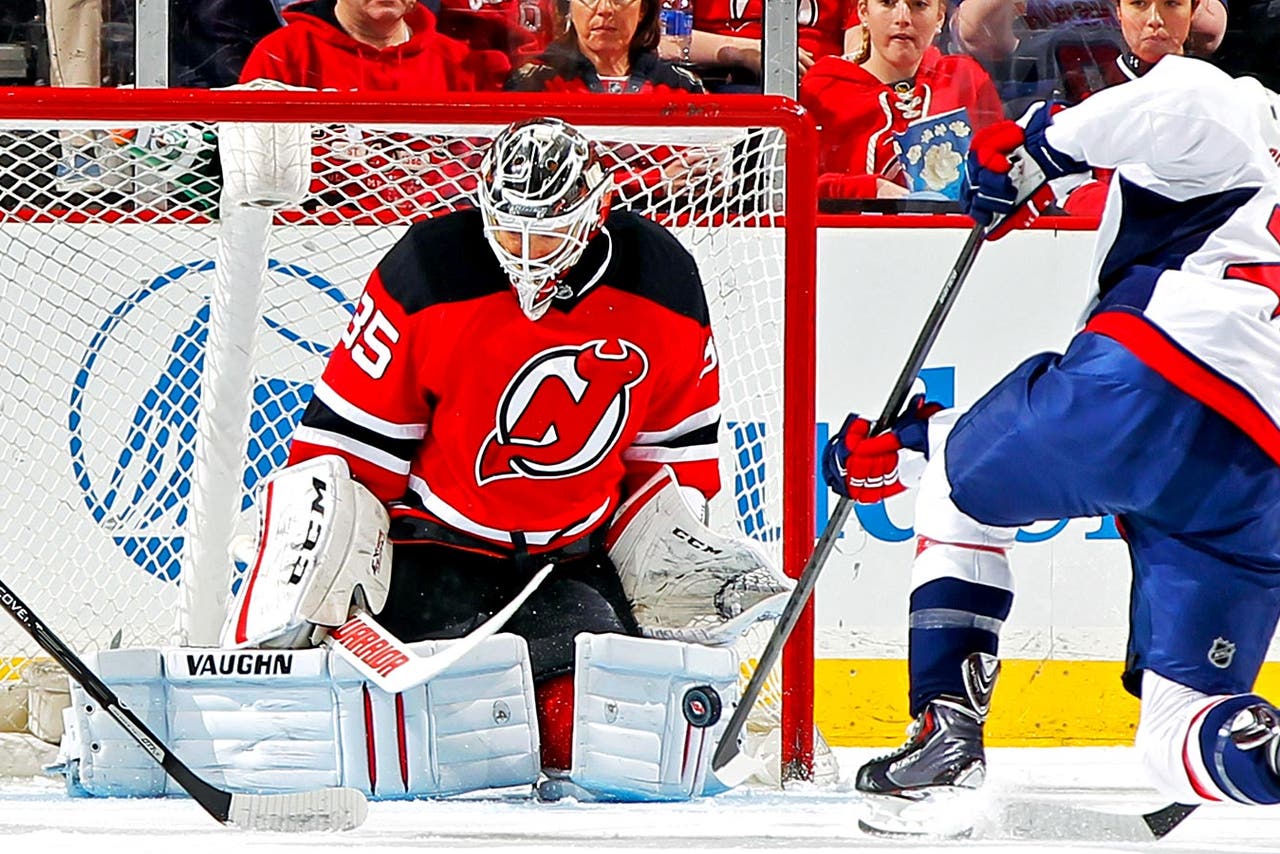 NEWARK, N.J. -- The New Jersey Devils signed goaltender Cory Schneider to a seven year, $42 million contract extension.
"The first word that comes to mind is excitement," Schneider said on Wednesday. "I always wanted to be a New Jersey Devils goaltender for a long time. I think it's something we both wanted to get done.
"We were both on the same page. They showed a tremendous commitment to me and I'm glad to see that we got it done. I didn't need to hear about free agency. I knew how the Devils felt about me. They believed in me and had faith in me. I just wanted to be here."
The 28-year-old Schneider would have been an unrestricted free agent at the end of the 2014-15 season, but this contract keeps him with New Jersey through the 2021-22 season.
It's the longest contract given to a Devils goaltender.
Schneider is replacing Martin Brodeur as the Devils' top goalie. The 42-year-old Brodeur is still an unrestricted free agent and is looking to sign on with another club.
"I wouldn't say there's sadness," Devils general manager and president Lou Lamoriello said. "Marty had a tremendous career with us and he's always going to be a Devil. His legacy is what it is.
"We had a decision to move going forward with Cory. Marty was excited for us when we got Cory and has tremendous respect for him as an individual. We're going from one great goaltender to another."
Schneider said that he didn't want to be known as the goalie who replaced the Devils legend.
"I'm not looking at this as I'm replacing Marty Brodeur," Schneider said. "I think I'm more continuing the legacy of great goaltending in New Jersey. I have a tremendous amount of respect for Marty. He and I got along so well. So that made it easier. I'm sure it was difficult for Marty, but this just shows the commitment the organization has made to me."
Schneider was acquired by the Devils from the Vancouver Canucks at the draft in June 2013. He posted a 16-15-12 record in 45 games with New Jersey last season and posted a 1.97 goals-against average, third best in the NHL.
Schneider didn't think being a possible free agent after next season without a contract extension would have been a problem.
"I don't know how it was going to play out," Schneider said. "But I knew that the team thought highly of me."
"The timing was right," Lamoriello said. "We had the opportunity to acquire Cory last year at the draft. We knew we did the right thing in making the trade. Rather than waiting, we thought we could do this now. It's a commitment for today and for a number of years to come. Cory has played a high level for a long time."
Lamoriello said that he has been an avid fan of Schneider from his prep school days in Marblehead, Massachusetts.
"I've seen Cory play since prep school (Phillips Academy) and college (Boston College)," Lamoriello said. "I saw his ability and character. He's an outstanding goaltender. I think he's one of the best in the league."
Lamoriello signed forwards Mike Cammalleri and Martin Havlat last week when the free agent period began July 1.
"Right now, we feel very good about what has transpired," said Lamoriello, whose team failed to make the playoffs for the second straight year and third time in the past four seasons.
"We feel we've acquired some good people up front and we're going to let our young people in defense play, giving them the opportunity. We're consistently looking at ways to get better. I don't think we ever stop trying to get better."
"I'm excited about the acquisitions we've made," Schneider said. "I think the ownership has made a strong commitment to have a good team."
---
---