National Hockey League
National Hockey League
Devils find way to win in SO, top Jets 2-1
Published
Oct. 30, 2014 10:09 p.m. ET

NEWARK, N.J. (AP) Before heading to a shootout, New Jersey Devils coach Pete DeBoer took some advice from veteran forward Patrik Elias and inserted little used reserve Jacob Josefson into the lineup.
It paid off and ended a whole lot of frustration.
Josefson scored the lone goal in the shootout and Cory Schneider made it stand up as the Devils earned a come-from-behind 2-1 victory over the Winnipeg Jets on Thursday night.
The Devils had dropped an NHL-record 18 straight shootouts, including all 13 last season and one more this season.
''He's been really good in the shootout in practice,'' DeBoer said of Josefson. ''Patrik keeps bringing up his name and said that he has a knack of scoring in practice. He threw Jo's name up there, saying Jo's been good.''
So DeBoer went with it and was rewarded.
Michael Ryder forced overtime for New Jersey, scoring the tying goal with 3:27 left in regulation.
The Devils hadn't won in a shootout since March 2013, also against Winnipeg.
''It was our first shootout win in what seems like 10 years,'' DeBoer said. ''It was big for us. To say that it lifted a huge weight off my shoulders would be an understatement.
''We felt that if we could tie it, we had a chance. I'm always confident in our players. I knew we were going to win shootouts this year. I'm always trying to instill confidence in this group.''
Josefson, the Devils' second shootout shooter, lifted a shot over sprawling goalie Ondrej Pavelec.
''He was under a lot of pressure, and he made a great shot,'' DeBoer said of Josefson.
New Jersey earned its first home victory in four games this season and snapped the Jets' two-game winning streak.
Blake Wheeler, who led the Jets with 28 goals last season, netted his fourth of the season in the first period. Wheeler took a great pass from Toby Enstrom as Pavelec headed to the bench during a delayed penalty.
''We honestly deserved better,'' Wheeler said. ''We couldn't capitalize on our opportunities and let them hang around. They found a way to tie it up and then won. It's too bad.''
The Devils tied it when Ryder stole the puck and fired a shot past Pavelec during another delayed penalty. It was Ryder's second goal of the season.
''I managed to get the turnover there, and got it to my stick,'' Ryder said. ''I was going to try to go around him (Pavelec), but I was able to get it up high.''
That set up the shootout dramatics.
''It was a big play,'' DeBoer said. ''We really needed that. It was a big play at the right time. We need our forwards to step up and finish some chances.''
Pavelec was outstanding in making 27 saves.
''We should have been able to close this out,'' Pavelec said. ''We should find a way to win this.''
Jets coach Paul Maurice wasn't too upset with the result.
''It was a pretty good, grind it out type game,'' Maurice said. ''It was a pretty solid road game. We didn't give up much. Mistakes happen, and we have to learn from them.''
Schneider stopped 24 shots through overtime and then three more in the shootout.
''He was outstanding,'' DeBoer said. ''If he doesn't play as well as he did, we wouldn't have anything. After they got the first goal, he was the difference. He gave us a chance to come back and turn it around.''
In the third period, Winnipeg's Mark Scheifele had a breakaway that was stopped by Schneider. Soon after, Wheeler skated in on Schneider and had him beat, but his backhand attempt went wide.
NOTES: Jets LW Evander Kane returned after missing eight games with a knee injury. ''No question, we missed him,'' Maurice said. ''He was itching to get back last week, but we're glad to have him back today.'' ... The Devils were without leading scorer Mike Cammalleri, who sustained a jaw injury earlier this week. ... The Devils placed Martin Havlat (lower body) and Jordin Tootoo (foot) on the injured list. ... Jets LW Andrew Ladd recorded six points (four goals, two assists) in the previous four games.
---
---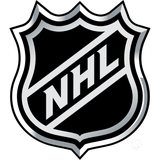 Get more from National Hockey League
Follow your favorites to get information about games, news and more
---