National Hockey League
National Hockey League
Devils' comeback ends with Game 6 loss to Kings
Published
Jun. 12, 2012 6:04 a.m. ET

The New Jersey Devils' dreams of a historic comeback were all but dashed less than 11 minutes into Game 6 of the Stanley Cup finals.
Just 10:10 in, Steve Bernier drilled Los Angeles defenseman Rob Scuderi from behind into the end boards and essentially took his club out of the game. Bernier was given a major penalty and was ejected from the game.
''He turned back,'' Bernier said of Scuderi. ''I feel very bad, but it's a fast game out there, and it ends up being a bad play. You certainly don't want to get five minutes for it. I wish I could take that play back.''
The Kings took full advantage of the 5-minute power play and scored three times in a span of 3:58 en route to a 6-1 victory that clinched Los Angeles' first Stanley Cup championship in the franchise's 45-year history.
''It was just an unfortunate situation with a player who plays the game really hard, and he's going to have to live with that,'' Devils goalie Martin Brodeur said. ''I don't think it's a fair thing, but that's what happens when one person has the fate of a hockey game in their hands. I talked to him and told him it's not his fault. I can't say if it was a good call or not.''
New Jersey trailed 3-0 after the first period and 4-1 through 40 minutes. The Devils had little left for the third period, when the Kings went into lock-down mode and added two late insurance markers.
''I didn't want to hurt my team, I wanted to help them,'' Bernier said. ''This is extremely hard. It's been a long playoff run for us. To finish on that note, it's not fun for sure. But there's nothing I can do now.''
The Devils were trying to become just the third team to force a Game 7 in the finals after trailing 3-0. Only the 1942 Toronto Maple Leafs came all the way back to win the Cup, and New Jersey was thoroughly thwarted by the Kings in Los Angeles' third shot at the title.
While it is of little consolation, New Jersey became the first team in 67 years to even get to a sixth game in the finals after falling behind 3-0.
''You don't give yourself a lot of room for error,'' captain Zach Parise said. ''We found ourselves in a pretty deep hole before we even realized that the finals started. But we didn't quit. We really felt that we could get back in it and force a Game 7.''
But Bernier never gave them a chance to take the series back to New Jersey.
''Everybody feels bad, but he shouldn't. He's done a lot of good things for this team,'' right wing David Clarkson said. ''There's no fingers being pointed - at refs or anywhere else. He threw a bodycheck. I didn't think it was that bad of a play. But we dug ourselves a bit of a hole there and couldn't come out of it. It's tough to swallow.''
Bernier slammed Scuderi behind the Los Angeles net, driving him headfirst against the boards. The hit left Scuderi dazed and bloodied before he left the ice under his own power and headed to the dressing room. Scuderi returned to the bench, but Bernier was done for the night - and the season.
''That's what he's been doing the whole playoffs. He's been doing a great job of getting in on the forecheck and finishing checks,'' Parise said. ''That's why he's here. That's what you want from him. ''It's just unfortunate that it happened. It's not his fault.''
Kings captain Dustin Brown scored first at 11:03, and Jeff Carter made it 2-0 at 12:45. Just 16 seconds later, Trevor Lewis poked the puck past the 40-year-old Brodeur's glove after Dwight King's centering pass squirted through the crease.
''I don't know if we were salivating when we got that power play, but we were just determined to capitalize on that opportunity,'' Doughty said. ''We knew that this was our chance to put that team away and we did just that.''
Adding to the Devils' frustration was a one-timer by New Jersey's Patrik Elias that rang off the right post just 38 seconds before the first period ended.
Carter made it 4-0 just 1 1/2 minutes into the second period, beating Brodeur with a wrist shot from the slot.
By then, all that was left to determine was the final score. Adam Henrique cut the deficit to 4-1 with 1:15 left in the second period, but the Devils couldn't get any closer.
The Devils also lost Ryan Carter and Clarkson to 10-minute misconducts that forced New Jersey to play with a diminished corps of forwards for large chunks of the game.
Defenseman Bryce Salvador also served a 4-minute high-sticking penalty in the second period that didn't produce a goal, but milked important minutes off the clock.
New Jersey was outdone by the Western Conference champions this time, and scored only eight goals in the six games. The Devils dropped a pair of 2-1 overtime decisions at home in the first two games, and fought uphill the rest of the way.
The Devils were whistled for nine penalties that totaled 47 minutes in Game 6, after coming in with an average of just 8.7 in the playoffs - the second-fewest in this postseason.
New Jersey recorded only 18 shots on goalie Jonathan Quick, who won the Conn Smythe Trophy as playoff MVP. Brodeur, who backstopped New Jersey to Cup titles in 1995, 2000 and 2003, made 19 saves in the clincher.
''They started to play really hard in Game 5, and they had a lot of momentum tonight,'' Brodeur said. ''The major power play came at a time when the crowd was going crazy, and they were really feeling good. Those are situations where before we'd fight through it. Tonight, we didn't.''
For the second straight season, the Devils will be facing major offseason questions.
A year ago, New Jersey was left to figure out how the club missed the playoffs for the first time since 1996. Now the Devils will have to face the possibility they will have to replace Brodeur and Parise, who could be on the move as one of the most attractive unrestricted free agents on July 1. The 27-year-old left wing, who has spent his first seven NHL seasons with the Devils, is coming off a 31-goal season.
Brodeur, the winningest goalie in NHL history, has hinted that he would like to return next season at age 41.
''This season and this playoff run answered a lot of questions about where my game's at, and I'm really happy to hopefully continue,'' Brodeur said.
If Brodeur and Parise return, the Devils could be poised for another deep playoff run despite playing in the tough Atlantic Division that produced four 100-point teams this season - the last being New Jersey, which was the No. 6 seed in the East.
''We took down our two biggest rivals, the Flyers and the Rangers, and we took this series to six games,'' Brodeur said. ''It's disappointing, but it's been a great season. We came a long way to challenge for the Stanley Cup from not making the playoffs last year.
''There's only one team that can win. It's not us this time, but we're proud of what we've done.''
---
---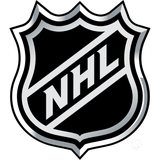 Get more from National Hockey League
Follow your favorites to get information about games, news and more
---