Vancouver Canucks
Vancouver Canucks
Desjardins, Canucks eye power surge vs. Devils (Jan 15, 2017)
Published
Jan. 14, 2017 10:49 p.m. ET

VANCOUVER, British Columbia -- Willie Desjardins is keeping the faith while his skeptics remain highly doubtful.
The Vancouver Canucks coach refused to revamp power-play units that are clicking at a dismal 13.7-percent rate in advance of Sunday's home game against the New Jersey Devils.
"I think we have a good group," said Desjardins, referring to both power-play units, after practice Saturday. "I believe the group's gonna come around and they're gonna score."
The Canucks (20-19-5) have converted only 19 of 139 man-advantage opportunities this season. The miscues hit home in a pair of one-goal road losses in Philadelphia on Thursday night and Nashville two evenings earlier. Vancouver went 1-for-8 on the power play in Philadelphia, although another goal came just as a Flyers' penalty expired, while losing in a shootout.
In Nashville, the Canucks gave up a short-handed goal with less than 2 seconds left in overtime after the Preds blocked rookie Troy Stecher's point shot and converted a two-on-one. Nobody needs to convince Desjardins about the need to improve the power play.
"We could have won two games (if the power play was better) -- we could have won the Calgary game," he said, referring a road loss to the Flames.
As a result, the Canucks have now lost three straight games after winning six in a row. But Desjardins is determined to stick with the players that he has deployed -- in the same sequence.
"You don't get one game where you get three (goals on the power play) and then, all of a sudden, it changes everything," he said. "So we've gotta stay with it and we've gotta find a way (to score more often)."
But the power play is not the only Vancouver special team that needs improvement. Canuck penalty killers have 79.7-per-cent success rate. While that total might seem impressive, it ranks in the bottom third of the league. Vancouver has allowed 25 power-play goals against.
But the Canucks (20-19-5) know how they can improve Sunday against the visiting New Jersey Devils (17-18-9).
"I don't think we need to be better at one (special team)," said Desjardins. "I don't think it's one. It's time for us to get going in both areas."
The struggling Devils (17-18-9) do not spell guaranteed power-play goals for the Canucks, though. The Devils are in the league's upper echelon when it comes to penalty killing, with an 83-percent success rate. But New Jersey's power play (13.3-percent success rate) actually ranks below Vancouver's mark.
The Devils beat the Flames in Calgary on Friday while outshooting the Flames 34-14. That dominant effort, in the second of back-to-back games, was New Jersey's lone victory in its past five games and just the fourth in 10.
But the Canucks are not taking the Devils for granted as they return home to Rogers Arena.
"I think they're underachieving so far this year," Canucks winger Alex Burrows said. "I think they're better than what their record shows."
The Canucks will likely face a motivated and rested goaltender in former teammate Cory Schneider, who sports a modest 12-14-7 mark and is looking to improve play that is well below his standard.
"We know we're gonna be facing a great goaltender in Schneids," Burrows said. "He's gonna be really excited to come back to (Vancouver) and he wants to play a good game, that's for sure. So we've gotta make sure we play the game we can and, hopefully, we'll get the result."
Meanwhile, the Devils, who skated after the Canucks on Saturday, are looking to build some momentum following their tight 2-1 win over the Flames. Winger Taylor Hall, who scored the winning goal, called the victory a "good rebound game."
"For us to stay strong in the third period and keep generating chances is a really good sign for us," he said.
The Canucks will need to keep Devils winger Kyle Palmieri, who scored the other goal in Calgary, from generating chances. After starting the season slowly, he now has five goals in his past 12 games.
Palmieri had a goal and an assist on Friday as the Devils jumped out to a two-goal first-period lead and hung on against the Flames. The recent spree contradicts the fact that he only had four goals in his first 30 games.
"(I'm) just trying to stay focused," Palmieri said. "I didn't look in training camp and put a number out there. I just wanted to do whatever it took to try to help this team make the playoffs. There's a lot of season left, so hopefully (we can) ride some momentum and see if we can get hot as a team. And who knows what that brings for me individually?"
Like Desjardins with the Canucks' special teams, Palmieri is keeping the faith in himself and the rest of the Devils.
"It hasn't been easy for us putting pucks in the back of the net this year," Palmieri said. "It wasn't all that easy last year. It's something that if we keep putting up 30, 35 shots like we did (against the Flames), we're going to get some second chances."
---
---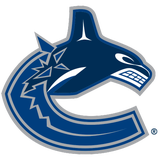 Get more from Vancouver Canucks
Follow your favorites to get information about games, news and more
---