National Hockey League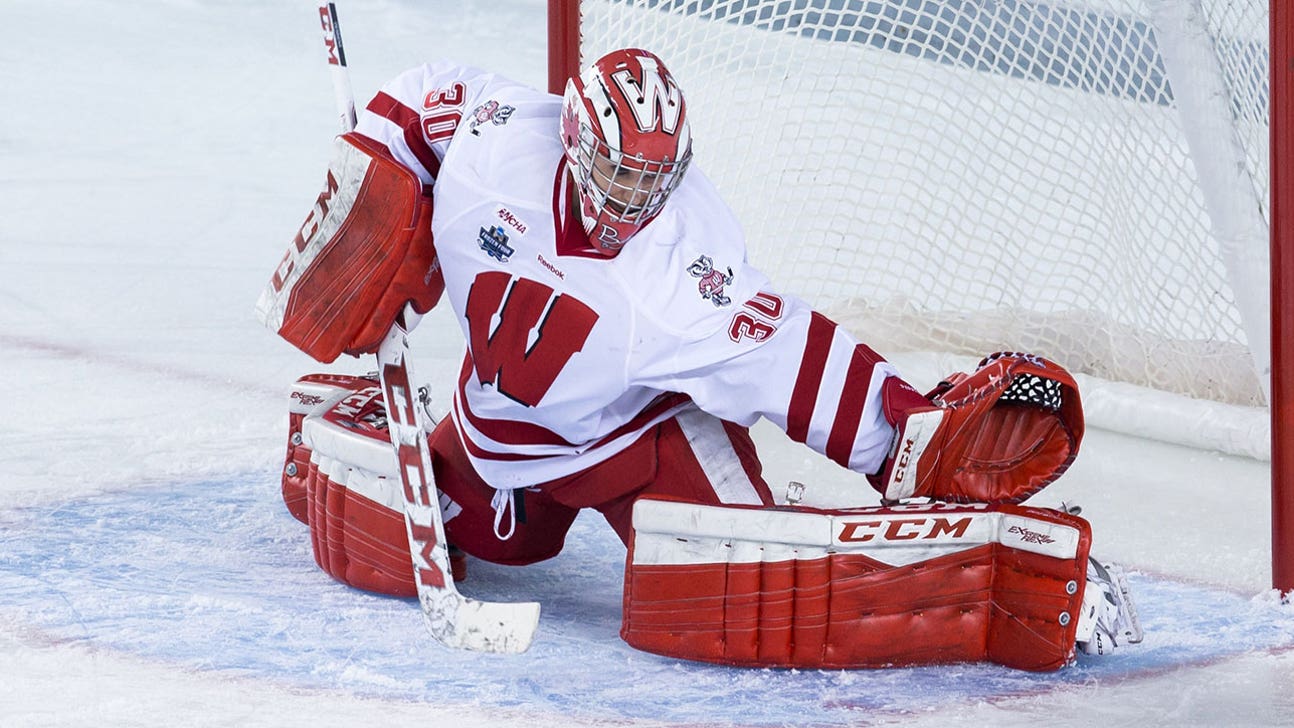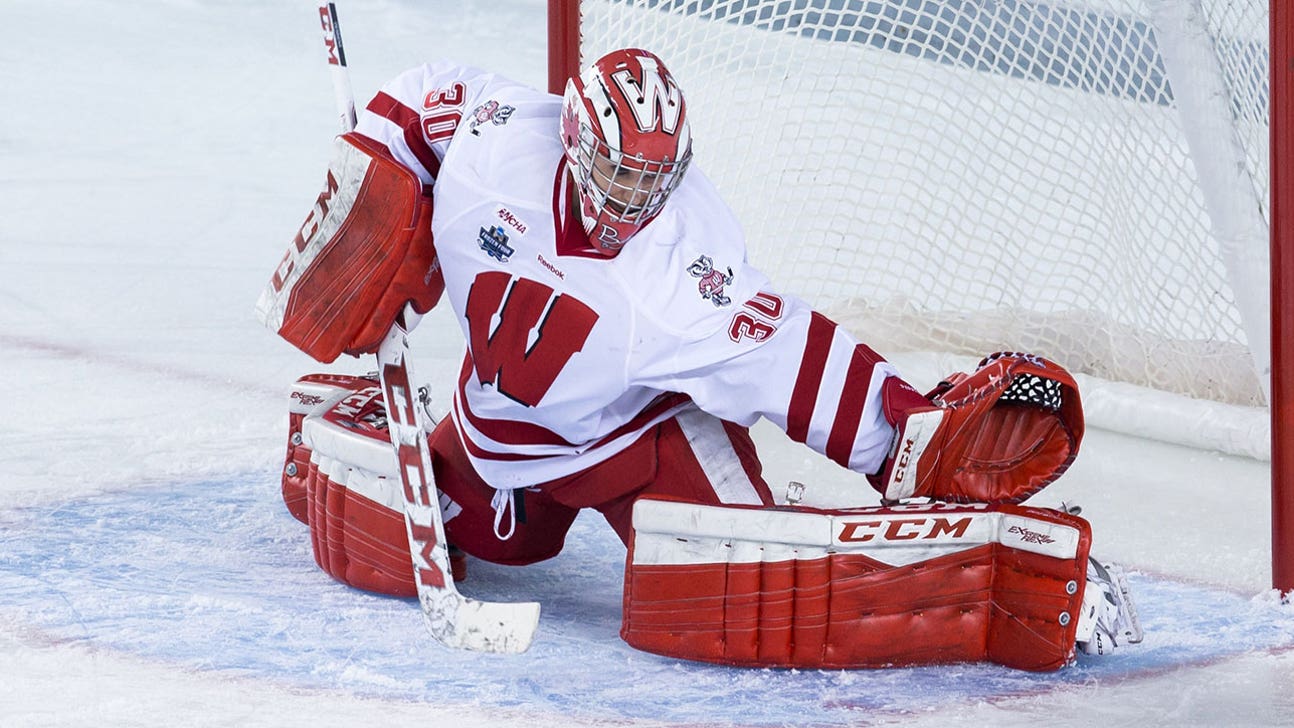 National Hockey League
Desbiens taking pursuit of national title, Olympic spot one game at a time
Updated
Mar. 5, 2020 12:03 a.m. ET

Sports Illustrated, Dustin Luke Nelson/Sports Illustrated
The senior season for a collegiate hockey player can be emotional. After having lived in arenas the last four years and with how the schedule works out, a final season becomes a farewell tour in slow motion. That's the case for University of Wisconsin goaltender Ann-Renee Desbiens, who has spent her NCAA career frustrating opposing forwards and setting records for the Badgers.
"I don't know where it went, but it's definitely hard to know that it's the last weekend that I'll be at Ohio State, it's my last weekend here or there," Desbiens said as the team prepared to split for winter break. "I feel like every single weekend is the last one for one thing."
In her junior season, Desbiens set the women's single-season records for shutouts (21), save percentage (.960) and goals-against average (0.76). This year, with six shutouts in 12 games, she's grabbed the all-time career shutout record for NCAA hockey—men's or women's. She passed former Minnesota Gopher Noora Räty at No. 44, and she's already up to 46 with half the season still remaining.
Desbiens has exceeded expectations placed on her when she arrived in Madison from La Malbaie, Quebec as a freshman in 2013-14. Despite sharing the workload with U.S. national team goalie Alex Rigsby in her rookie campaign, Desbiens started 11 games and had a team-leading .957 save percentage to go with an 11-1 record. 
As much as any program, the Badgers have a history of outstanding goaltending. Under coach Mark Johnson, Wisconsin has provided a college hockey home to Olympian Jessie Vetter, as well as Rigsby, who led Team USA to gold at the 2015 and 2016 World Championship. Getting the starting gig in Madison comes with high expectations, but Desbiens slotted in seamlessly.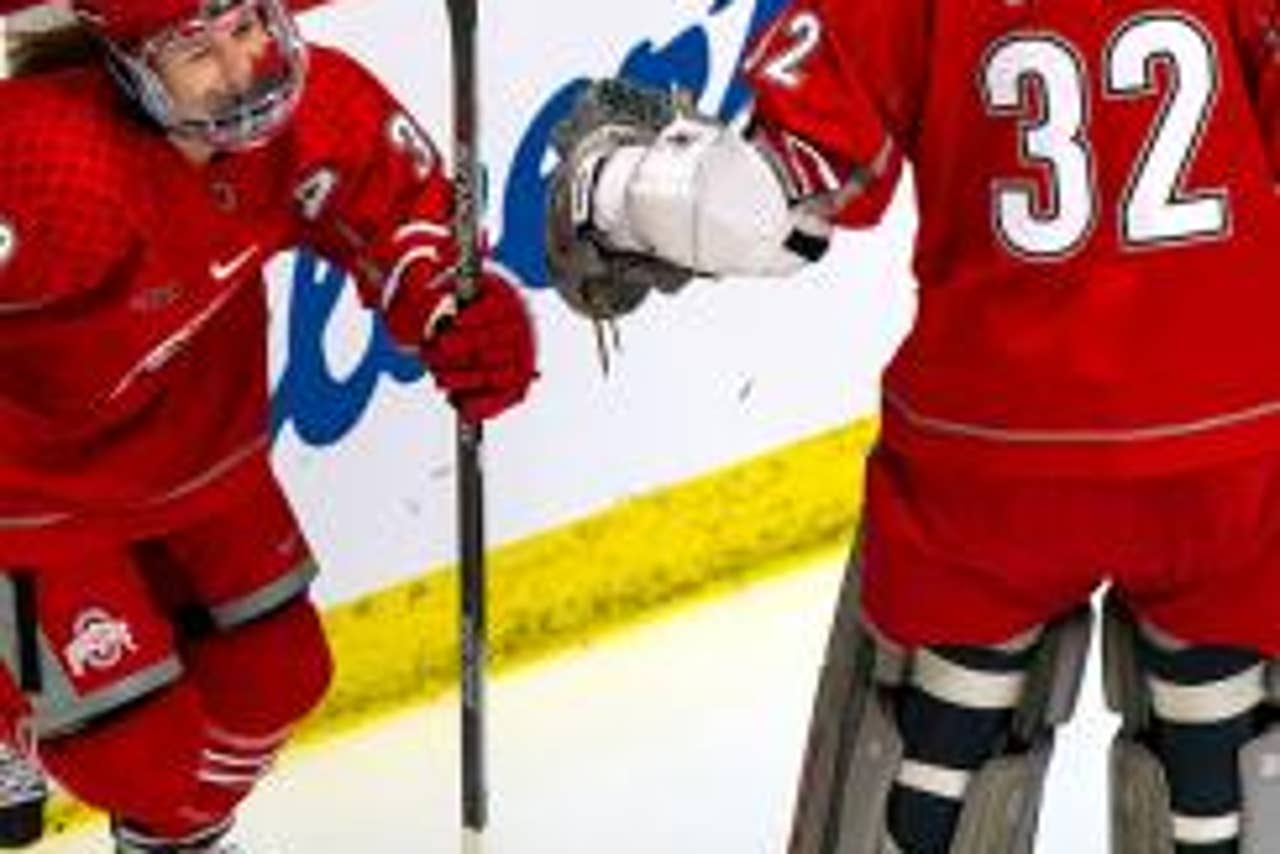 "I feel like I had pretty big shoes to fill when I came here," Desbiens said. "We had Alex and before there was Jessie, so I wouldn't say it put a lot of pressure, it's more like a challenge. 
"[It] was one thing I was looking forward to personally. I was just playing and trying to be the best I could. Having big shoes to fill made it even better. Having to push myself even more because I knew what the coach and the team was expected from a goalie here. I just wanted to make sure I did my role."
During her tenure, the Badgers have been frustratingly close to a national championship every season, maybe never closer than in 2015-16. They beat the rival Gophers for the WCHA title and then met again, one game removed in the NCAA tournament in the Frozen Four. Desbiens allowed just two goals on 36 shots, but the game required overtime. Despite two power plays in the extra period, the Badgers lost to the eventual champs.
It was tense but frustratingly familiar. In all of Desbiens's first three seasons with the Badgers, they've fallen in the semifinals to the Gophers, with her in net for two of those three games.
"I feel like every year I've been here, we have had lessons to learn in the process. I think that just made us better," she says. "I think [a national championship is] definitely something that we want. Every player in the league wants to win the national championship in her career. But I would say that right now we're more focusing on one game at a time because you can't really control the outcome at the end. We can focus on our process and strive to get better every game."
This year, the Badgers are determined to capitalize on the convergence of a strong core of upperclassmen, a record-setting goaltender, and maybe the best rookie class in the nation, highlighted by first-year standouts Abby Roque and Presley Norby. They're both adapting to the speed of the college game quickly. "Our freshmen class has been really good. It just shows how much depth we have on this team," said Desbiens.
The Badgers have been ranked No. 1 in the nation since preseason polls and heading into the winter break they're taking 18 of 19 first-place votes in the USA Today/USA Hockey Poll. But Desbiens know how little regular season success can mean. "We still need to be sharp every game because you never know what's going to happen," she says. "Especially when you get toward the playoffs. It only matters one game at a time. We can't just sit back and be like, 'Oh, we did well.' We need to keep pushing ourselves. Every team has things to improve on and we do too."
Desbiens takes that approach with everything on her plate. She's chasing a national championship, but she'll spend winter break skating with Team Canada at the newly minted December Series, a two-game set of friendlies against the U.S. It's one of the last opportunities she'll have to don the maple leaf before Hockey Canada determines the roster for the 2017 World Championship in Plymouth, Michigan. That roster is an honor in itself, but it's also a massive step toward being on the 2018 Olympic roster, which convenes in the fall of 2017.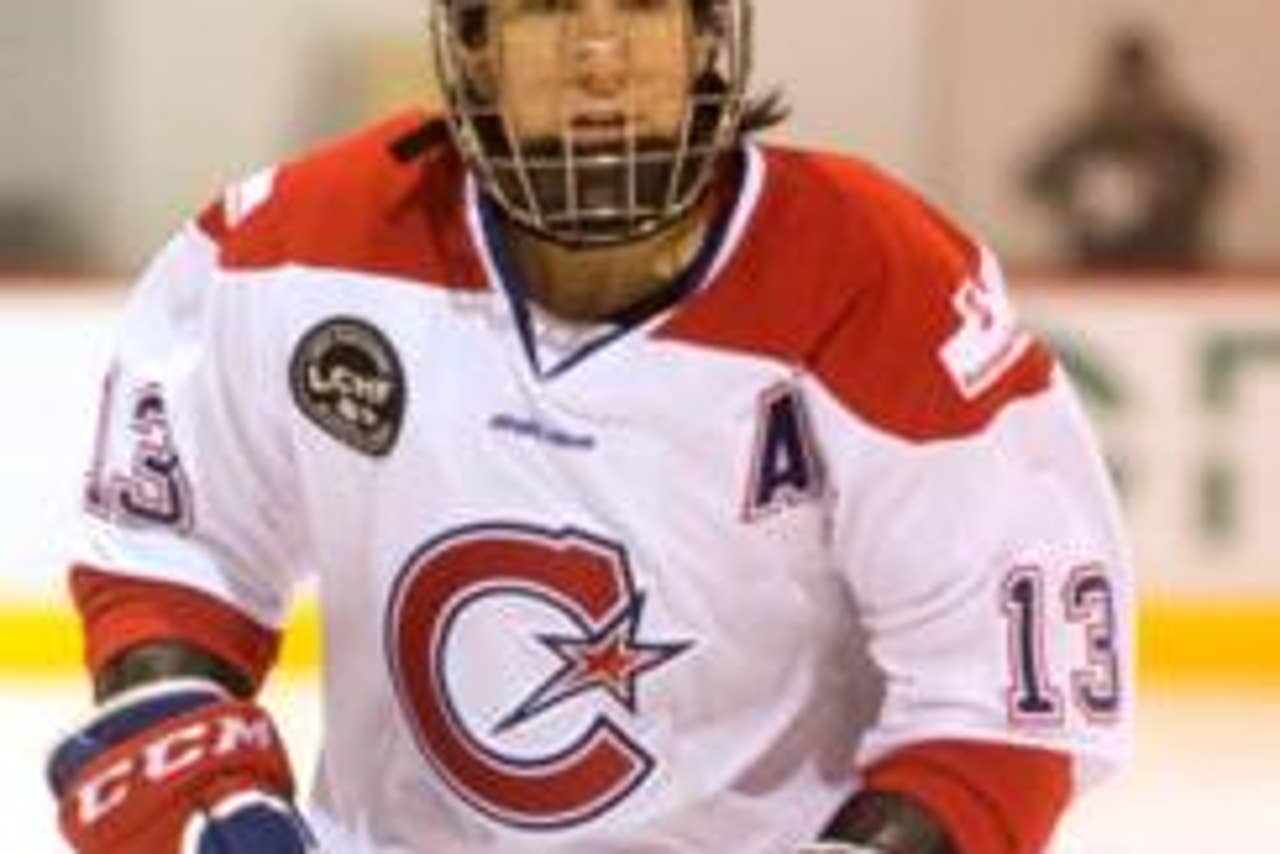 That's enough to cause a panic attack for most. But Desbiens is moving game by game. "Playing with the best players and against the best players in the world, that's an amazing opportunity," she says. "But I feel like I also need to focus here. We have a lot of things to accomplish as a team and that's going to help me grow as a person, as an athlete, and as a goalie. 
"I feel like I have to [draw] a line. When I'm with Team Canada, I need to focus on them and when I come back here, I need to focus on the Badgers and do the best I can here too."  
As much as any team in the nation, the Badgers are poised for tournament success. Desbiens and the upperclassmen have learned valuable lessons along the way and are ready to lead the team past previous stumbling blocks. "In the game of hockey, that's the one thing you need to know about," Desbiens says. "You need to show up every game and play."
---
---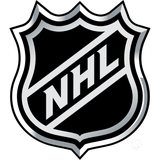 Get more from National Hockey League
Follow your favorites to get information about games, news and more
---