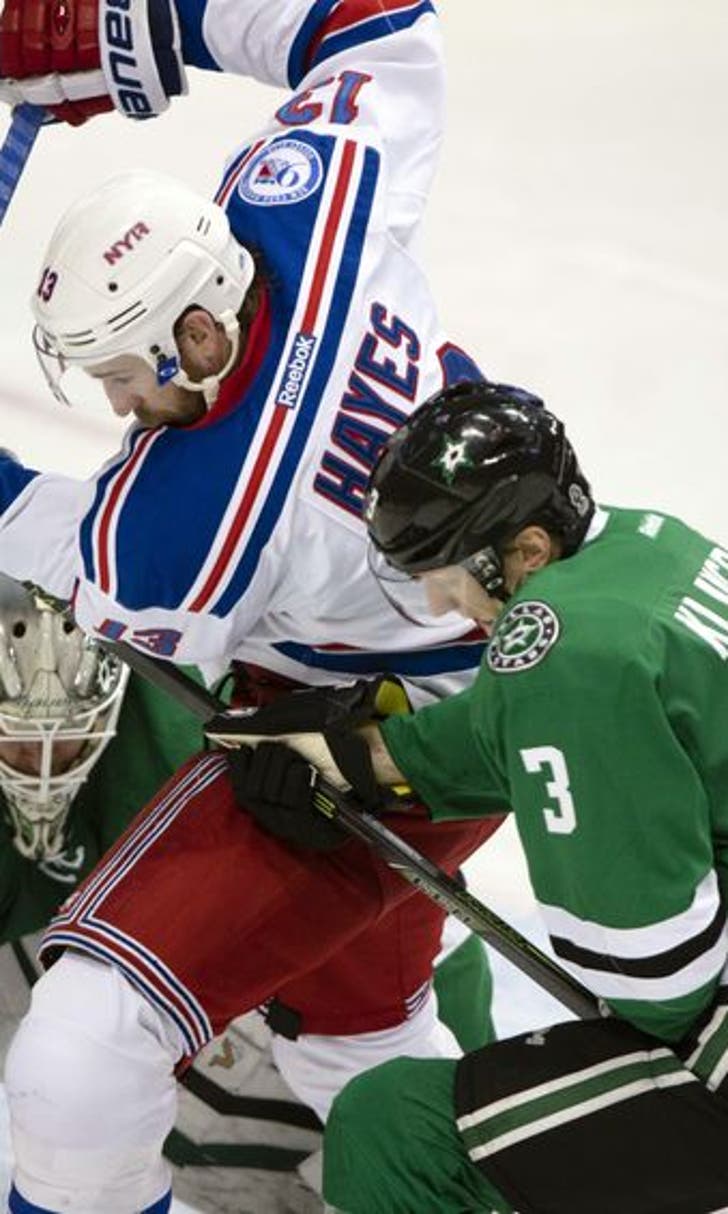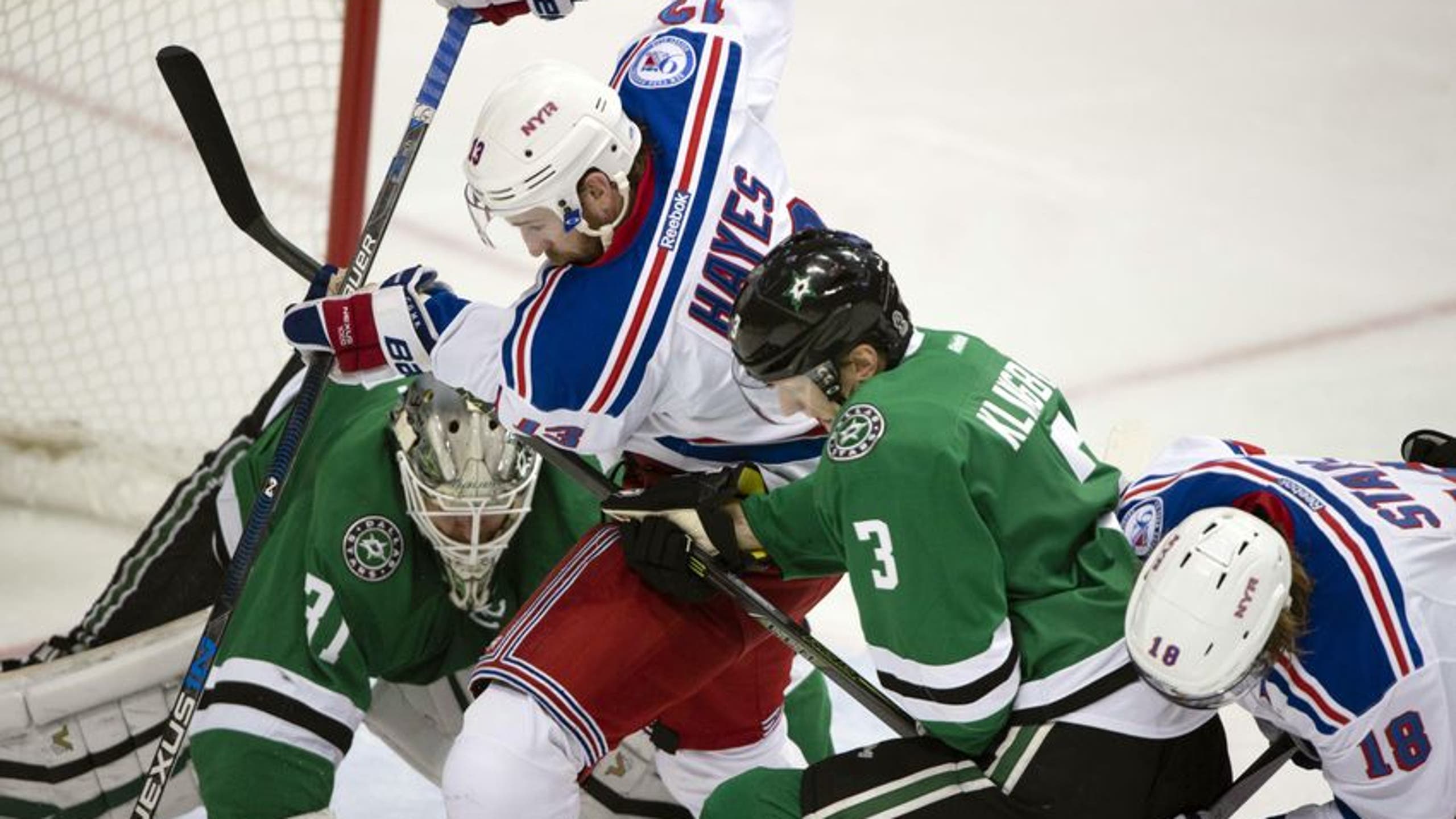 Dallas Stars' Silly Mistakes Are Costing Them Dearly
BY Fansided and Micaela Hamid/FanSided via Blackout Dallas • December 16, 2016
The Dallas Stars are playing some quality hockey, but the one mistake they make each game is costing them dearly. Can they fix it up?
Anybody study analogies in grade school? Back in high school, math was to me as this season is to the Dallas Stars. Don't worry, I'll explain.
Math was my weakest subject by far. And not just like calculus. Geometry, algebra- heck, even pre-algebra. None of them were kind to me. I paid attention in class and tried to wrap my mind around the concepts, but they never quite took root.
On test days, I'd feel pretty confident in the desperate studying I done, but when I received my grade back, I would find that multiple silly mistakes had cost me big time.
Of course, in school and on tests you have the ability to double check your answers before you turn them in (we'll ignore the question of why this concept also didn't seem to sink in for me, either). The Dallas Stars don't quite have that luxury with their play this season, but it does seem like they are experiencing a very similar problem.
stars
Blackout Dallas 19hDallas Stars' Niemi Shines in Shutout Loss to Rangers
More headlines around FanSided:
19h - New York Rangers win Despite Lundqvist Injury Scare1 d - Dallas Stars Aim to Maintain Momentum Against Rangers1 d - Dallas Stars Facing Toughest Challenge Of Year With Rangers2d - Dallas Stars Need To Turn Crease Over To Antti Niemi2d - Dallas Stars Proving That They Aren't Going Anywhere Just YetMore News at Blackout Dallas

Last night against the New York Rangers, they played one of their best games of the season, according to coach Lindy Ruff, who said they skated well and simply weren't rewarded for it. However, tiny little mistakes did creep into that superficially perfect play and seemed to make the difference in that 2-0 score.
First off, we have the season-long plague of the power play. The Dallas Stars had 5 chances last night, but didn't convert on any of them and even gave up a shorthanded goal. Even you don't have to score a PPG to win a game, the Stars' lackluster extra man efforts have been failing to take advantage of scoring chances during a season in which they can't really afford to do that.
With offensive production down, they really need to figure out what is hindering their power play scoring to keep this silly mistake from tripping them up any further.
Penalties are another little slip up that can hit home in a major way. The Stars took several penalties on top of each other last night, resulting in a 5-on-3 penalty kill. Although they did make it out of that one unscathed, it still took its toll. Just because the Stars kill one penalty doesn't mean that they are home free.
The more penalties the Stars take, the more their momentum suffers and frustration rises. Although it's difficult to predict what refs are going to call in some situations, the Stars need to make sure they are doing all they can to prevent those situations.
The Stars have only enjoyed consecutive wins one time this season. And let's be honest, two A's on back to back math tests were equally as rare for me. If I had learned to check back over my work, I would have at least been able to catch some of my silly little mistakes and errors and improved my grade. I probably would never have aced a math class, but the Stars have a lot more hockey potential than I did math potential.
So how can the Dallas Stars check back over their play and correct silly mistakes? Jordie Benn remarked in a post-game interview that the Stars were indeed frustrated that a good game on their part had led to another loss, but that they needed to dwell on the positive moving forward.
I would tend to disagree a bit. It won't do to be nothing but negative, obviously, but when the Stars are making the same silly mistakes over and over, it also won't do to brush those under the rug and focus instead on the mistakes they didn't make.
If the Stars want to get back in the win column and increase their chances of acing the rest of this season, they should focus intently on their power play issues and penalty problems.
Because really, what harm can working on weak areas cause? I may have never gotten an report card A in math, but the Stars have the potential to go above and beyond that with their season if they catch those silly mistakes now.
More from Blackout Dallas
This article originally appeared on
---
---