Cody Eakin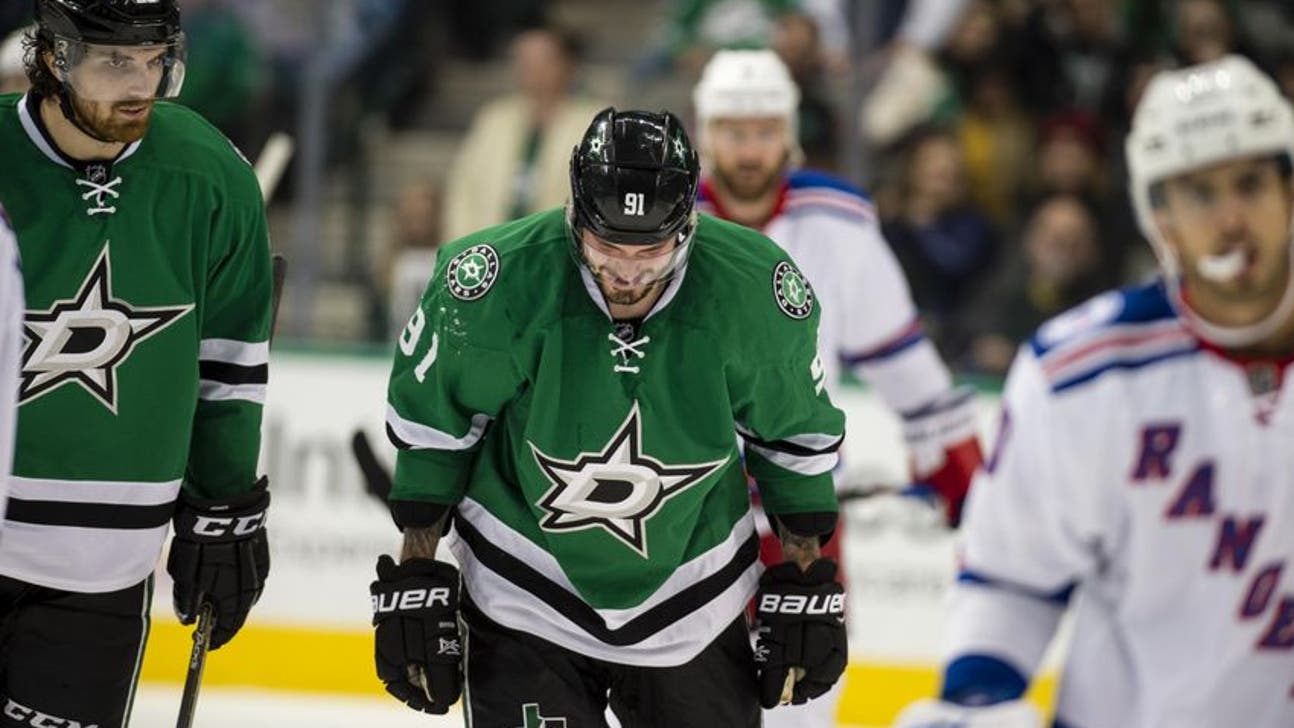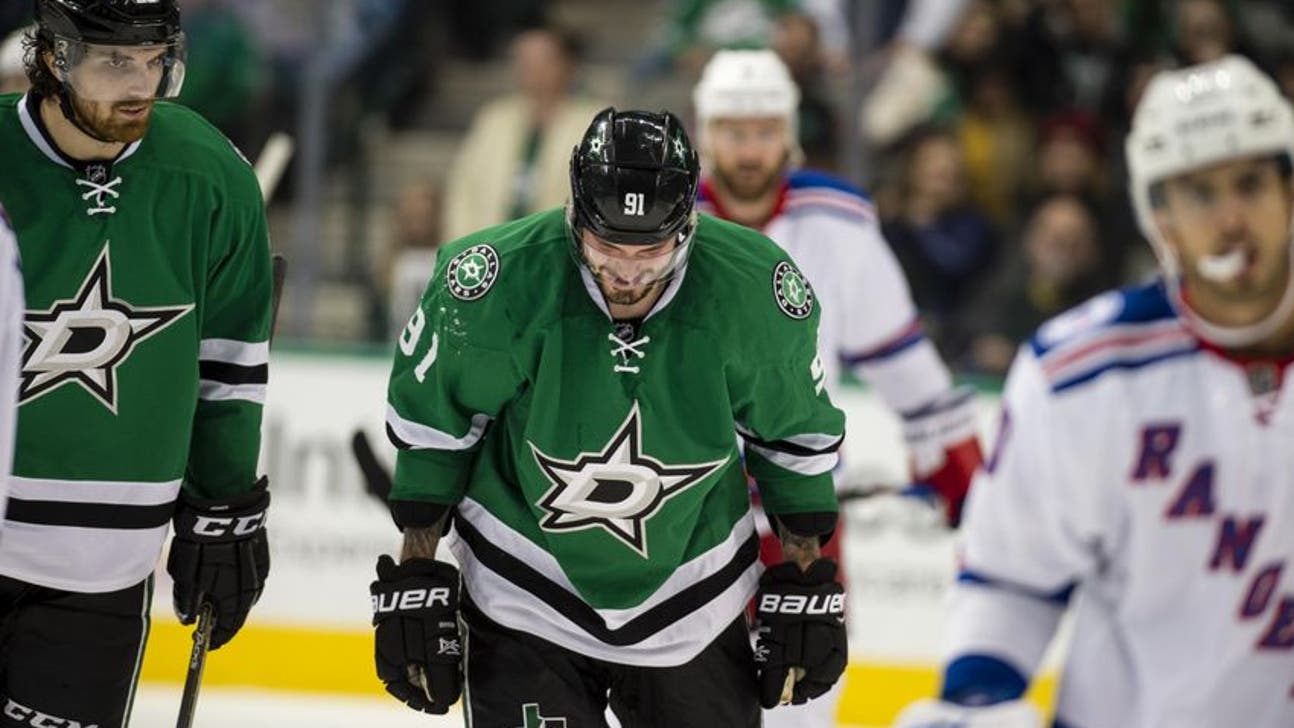 Cody Eakin
Dallas Stars Get Everything Except Two Points Out Of Loss To Rangers
Updated
Mar. 5, 2020 1:53 a.m. ET

Fansided, Josh Clark/FanSided via Blackout Dallas
It's pretty discouraging when the Dallas Stars do just about everything right but still come up with a loss. That's exactly what happened on Thursday night, but they cannot let it discourage them.
Did you ever write a paper or work on a project when you were in school that you were so proud of when you turned it in? Like you thought it was probably the greatest thing the teacher would ever lay his or her eyes on?
You turn it in with the utmost confidence, grinning profusely as you scoff at the work of other students. Then judgement day comes along and you get your grade back. You got a C-.
I'm sure it's happened to at least some of you. And we all know it happened to the Dallas Stars last night.
The Stars played what head coach Lindy Ruff called "one of their best games and lost." They went into the game with the utmost confidence and received the demoralizing C- at the end of it.
What did they do wrong? Well, you could say that when Jamie Benn turned over the puck on the blue line and Rick Nash scored on a shorthanded breakaway. You could also say that it's the offense's fault for not scoring any goals. You could blame Cody Eakin after he laid out Henrik Lundqvist and was ejected from the game early in the first period.
But let's just all go ahead and blame Lundqvist for receiving a brutal shoulder to the head and still finding a way to put together a 27-save shutout after sitting out for four straight games. It's all his fault the Stars lost. Literally.
So yet another loss has been thrown into the record. Another wrench in the dryer. 12-14-6. Another valuable shot at points that fell through. The worst part is that they seemed to do everything right.
After another stellar outing from the penalty kill that killed 51 seconds of 5-on-3 and then a game misconduct penalty on top of that. The offense took control of the second period, putting up 18 shots and taking away the Rangers' speed. The defense took away a good majority of New York's chances. And don't even get me started on Antti Niemi in net. Another stellar performance, going 28-29.
But one costly error and the game went down the tubes. They could have definitely used some puck luck on offense, and especially on one of their five power plays.
Yet they still fell short. Back on the rollercoaster. Back to the bottom of the abyss. It was fun soaring through the clouds while it lasted, but we're starting to become used to it. That's the bad part.
Two points on the homestand have officially vanished. Everyone knows that this homestand is "crucial" and that "the season weighs on it." So Dallas cannot afford to lose these points.
But they did last night. Luckily, it wasn't a fatal blow to the season. It's still (surprisingly) too early for those. But the last thing the Dallas Stars can do is get discouraged from this loss.
While this loss is not fatal, another one in the near future could be. Dallas has the Philadelphia Flyers coming in tomorrow afternoon. Philly is winners of their last ten (including one against Dallas).
So now is not the time to wallow in sorrow. Now is the time for the Stars to get up, dust themselves off, and take it to the Flyers tomorrow. It's the only way they'll win.
More from Blackout Dallas
This article originally appeared on
---
---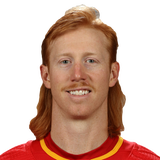 Get more from Cody Eakin
Follow your favorites to get information about games, news and more
---