National Hockey League
National Hockey League
Cup champ Wings get win against Blue Jackets
Published
Apr. 17, 2009 4:35 a.m. ET

The playoff-neophyte Columbus Blue Jackets belonged on the ice with the mighty Detroit Red Wings for more than half of Game 1.

Then, Manny Malhotra made an awful decision and Columbus couldn't recover.

Detroit's Jonathan Ericsson scored the go-ahead goal with 6:39 left in the second period on a shot that Malhotra tried to snatch with his glove, the defending Stanley Cup champions scored again less than a minute later and went on to beat the Blue Jackets 4-1 on Thursday night.

"I saw the shot all the way and I wanted to grab it," Malhotra said. "But I didn't get enough of it, obviously."

Obviously.

Detroit coach Mike Babcock certainly wasn't going to apologize for the fortunate break that proved to be the pivotal moment of the playoff-opening game.

"The way they're playing, everyone is playing goal and trying to block shots," Babcock said. "You can block a lot of shots, but it also ends up going off you sometimes."

Columbus' Ken Hitchcock insisted he doesn't coach his players to do what Malhotra did in front of goalie Steve Mason.

"We've made that mistake before and it cost us the same way," Hitchcock said. "That's an easy, simple save for Mason."

Chris Osgood had to make a diving save 1½ minutes into the game, bailing out a teammate who turned the puck over, and didn't give up a goal in the first period despite facing three power plays and 14 shots.

Mason stopped the first 21 shots he faced before giving up three goals — two of which he was helpless — in a five-shot stretch.

The rookie said the series is "absolutely" not over.

"We leave here with it being a game apiece and that will be a good accomplishment," said Mason, who finished with 30 saves.

Game 2 of the first-round series is Saturday night in Detroit.

The Blue Jackets were in control early, easily outshooting the Red Wings and not allowing a second shot until midway through the first period.

Mason turned away each of the 14 shots he faced in the first, and Osgood had 13 saves in the scoreless period.

"From there on it was all downhill," Mason said.

Detroit's Jiri Hudler fired up a restless crowd by scoring midway through the second period.

Undaunted, Columbus scored less than a minute later.

R.J. Umberger made it 1-all at 11:40 of the second period and it wasn't until Malhotra made the gaffe a few minutes later that the Red Wings truly seized the momentum.

Ericsson lifted a shot from above the right circle toward the net, Malhotra stuck out his left glove while standing in front of Mason and the go-ahead goal was in the books.

"This is playoff hockey. This is what happens," Hudler said. "Thank God it went in."

Forty-eight seconds later, Niklas Kronwall gave Detroit a two-goal lead on a shot that Mason never saw — until it was past him — because burly forward Johan Franzen was perched in front of him.

Less than 3 minutes into the third period, Franzen slipped a shot between Mason's right skate and the post to make it 4-1. He scored after two Blue Jackets went after Henrik Zetterberg behind the net.

"The fourth I'd like to have back," Mason said.

Despite the lopsided score, Columbus sounded confident about its chances in the franchise's first playoff series since joining the NHL for the 2000-01 season.

"The one thing that was a bit of a concern was guys being overwhelmed," defenseman Mike Commodore said. "We were in a tough building, but we came out and played on even terms with them.


Notes


Kronwall, playing in his 29th postseason game, scored for the first time in the playoffs, and Ericsson scored in his playoff debut. .. Babcock has won an NHL-high 68 games in the playoffs since 2003, his first season with the Anaheim Ducks. ... Detroit was without F Kris Draper (upper-body injury) and Columbus scratched C Andrew Murray (hamstring from the lineup) ... Blue Jackets F Fredik Modin (knee) played for the first time since March 5 and F Kristian Huselius (concussion) hadn't played since April 4. ... Following a Red Wings playoff tradition that dates to 1952, an octopi was thrown on the ice. The NHL has said it won't tolerate Joe Louis Arena building manager Al Sobotka picking up the cephalopods and twirling them around while standing on the ice, and he might've come close to violating the policy by thrashing the carcass around just before stepping into the Zamboni entrance.
---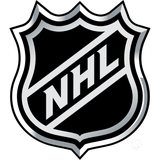 Get more from National Hockey League
Follow your favorites to get information about games, news and more
---