National Hockey League
National Hockey League
CuJo perfect in sub role for Leafs
Published
Mar. 25, 2009 5:06 a.m. ET

Curtis Joseph was ready when the Toronto Maple Leafs needed him in a very difficult spot on Tuesday night.

Joseph stopped eight shots in overtime and Washington's three shootout chances after entering the game late in the third period, leading Toronto to a 3-2 victory over the Capitals.

Joseph replaced Martin Gerber with 56 seconds left in the third period after the Toronto goalie was ejected for pushing referee Mike Leggo and shooting a puck in his direction. Gerber was upset after Brooks Laich stuffed the puck under him to tie it at 2.

"I'm sorry for me, for losing my cool there," Gerber said. "I got shoved in the net. That's why (the puck) went in. I was upset, shot the puck against the boards and after that he tossed me out for I don't know what.

"I shouldn't have done it. That's obvious. But there's not much you can do now."

Alex Ovechkin scored his league-leading 51st goal but was stopped by Joseph on Washington's final shootout attempt.

"I've played long enough," the 41-year-old Joseph said. "Ovechkin is definitely the greatest player in the game right now, I would agree with that. But I've played against the likes of Wayne Gretzky and Mario Lemieux and guys like that.

"Hopefully that experience helped."

Phil Oreskovic and Pavel Kubina scored for Toronto.

Kubina gave the Maple Leafs the lead with a power-play goal at 17:52 of the third, but Laich beat Gerber to tie it. Joseph came in after Gerber was thrown out and promptly stopped a late chance by Ovechkin, setting up overtime.

Even the opposition raved about Joseph's late cameo.

"I'm pretty impressed," Capitals goalie Jose Theodore said. "I've got to tell you that you guys don't know how hard it is just to step in when you're not playing and then in the last minute, when it's a tie game like that.

"Like I said, it just showed the character and experience."

Jeff Hamilton scored on Toronto's first shootout attempt to help the Maple Leafs get the win.

Ovechkin earned his 12th goal in 13 career games against the Leafs, roaring around defenseman Luke Schenn and sliding the puck around Gerber with 20 seconds to play in the second period.

Criticized recently for his goal-scoring celebrations, Ovechkin simply kissed his glove and pointed to the sky after tying it at 1.

The Russian star was in no mood to discuss his post-goal routines after the game.

"I think it's enough," he said. "It's enough talking about it. It's history and if you want to talk about it, just go somewhere and talk with some guys."

Oreskovic got the first goal and point of his NHL career at 9:04 in the second. The hulking defenseman had his point shot bounce off at least one Capitals player before it got behind Theodore.

The celebration was pretty muted for a guy who only has two goals in 116 career AHL games - he simply raised both arms in the air.

"I didn't know if (Mikhail) Grabovski had tipped it or not," Oreskovic said. "They let me know it was mine right away. It was a real exciting feeling and I'm still a little tingly inside."


Notes


A video tribute was played for former Leaf Walt Poddubny, who died over the weekend at age 49. ... Linesman Pierre Champoux took a hard shot off the leg in the first period but stayed in the game.
---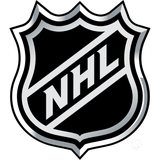 Get more from National Hockey League
Follow your favorites to get information about games, news and more
---