National Hockey League
National Hockey League
Coyotes-Sharks Preview
Updated
Mar. 4, 2020 6:45 p.m. ET

The San Jose Sharks are locked into their postseason seed and admittedly find motivation tough to come by as they struggle down the stretch.
The Arizona Coyotes are experiencing far worse troubles with no playoff silver lining on the other side.
A final tune-up for the Sharks comes Saturday night against their Pacific Division rival when the Coyotes try for just their eighth win at San Jose in over nine years.
There is no movement in the Western Conference left for San Jose (45-30-6), which enters this finale third in the Pacific. The Sharks are waiting to see which division for they'll play - Los Angeles or Anaheim - in the first round next week.
San Jose had offset a three-game skid with wins in four of five before posting a clunker at home against Winnipeg on Thursday, coughing up a 3-1 lead in a 5-4 loss.
"Obviously we want to win these games, but it can be tough at times to get up for the games," goaltender Martin Jones said.
More concerning than a single loss are the Sharks' continued woes at home, where they're 17-20-3 and have lost five of six. Neutral-zone turnovers contributed to the latest defeat, and a penalty kill that hadn't allowed a goal in 11 chances the previous four games gave up two on four Jets opportunities.
"Those are some big concerns for us going into the playoffs," forward Tommy Wingels told the team's official website. "Yeah, we're going to move on, but certainly there are things we can tighten up and work on."
A matchup against Arizona might help. The Sharks have won three of four meetings this season, taking both in San Jose. They are 12-3-3 in this series since Jan. 24, 2013, including a 6-0-3 run at home.
That home dominance over Arizona stretches back much further. San Jose holds a 20-2-5 record against the Coyotes at home since Jan. 18, 2007, and is riding a 10-game point streak there in the series.
Another would add to Arizona's struggles against playoff teams in the season's final week and a half. After losing at West-leading Dallas on March 31 and beating league-leading Washington last Saturday, the Coyotes dropped their opening three games on a season-ending four-game trip this week at St. Louis, Chicago and Nashville.
Arizona (35-38-8) fell 5-2 to the Blues on Monday and 6-2 to the Blackhawks a day later before wasting a two-goal lead in Thursday's 3-2 overtime loss to the Predators - a fifth straight road loss that dropped the Coyotes to 13-23-4 away from home.
Nashville forced overtime with 18.3 seconds left and then won it 20 seconds into the extra period, spoiling Mike Smith's 28-save performance.
Midway through the third, Smith seemed in great shape to pick up his fourth shutout but instead suffered his third loss in his last four starts.
"I don't think that was a very good hockey game at all," Smith told the team's official website. "I don't know what to say right now. ... It was a shiny game for most of that hockey game and obviously disappointing."
Smith will meet a streaking Joe Thornton on Saturday. The six-time All-Star extended his point streak to six games with a goal and an assist Thursday, taking over sole possession of 28th place on the all-time points list with 1,340.
Thornton has assists in each of the first four games of this series.
---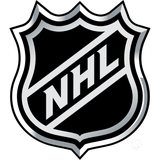 Get more from National Hockey League
Follow your favorites to get information about games, news and more
---
NEXT STORY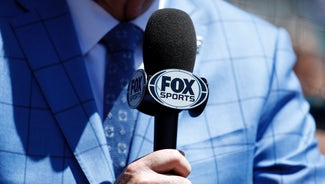 Oilers-Canucks Preview