National Hockey League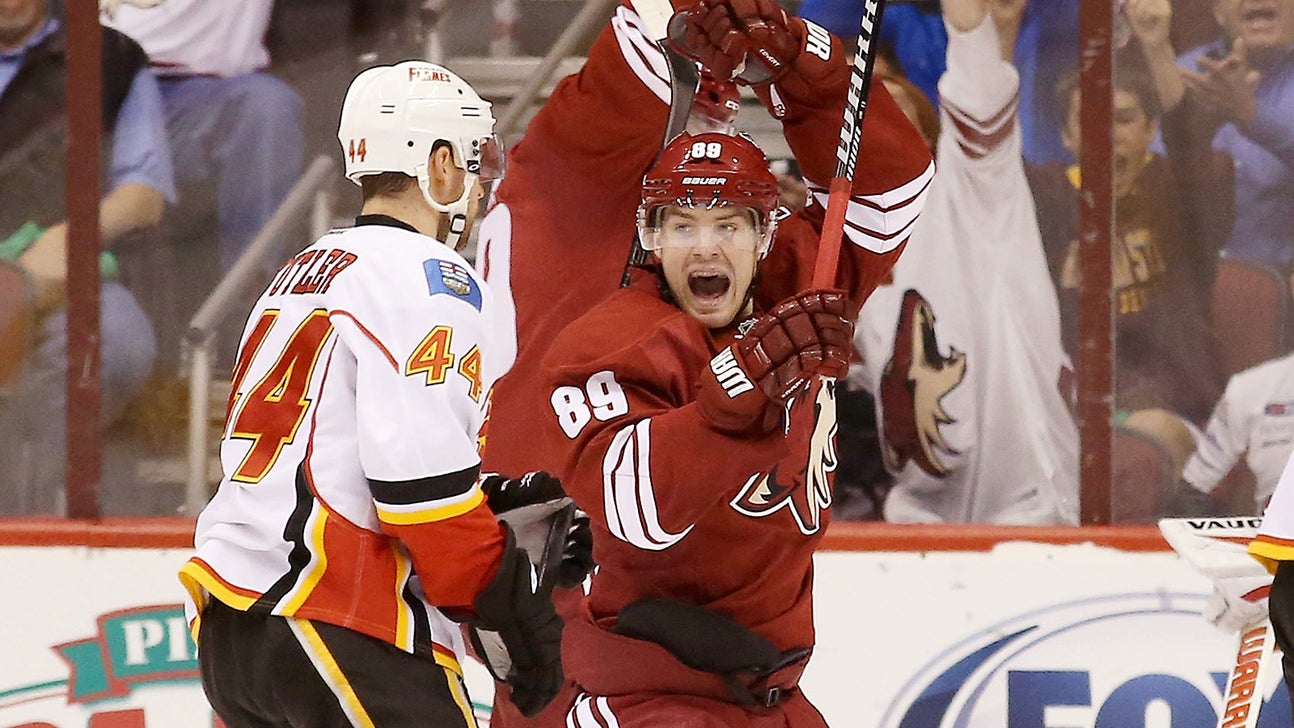 National Hockey League
Coyotes edge Flames on Doan's milestone goal in third
Published
Mar. 16, 2014 12:47 a.m. ET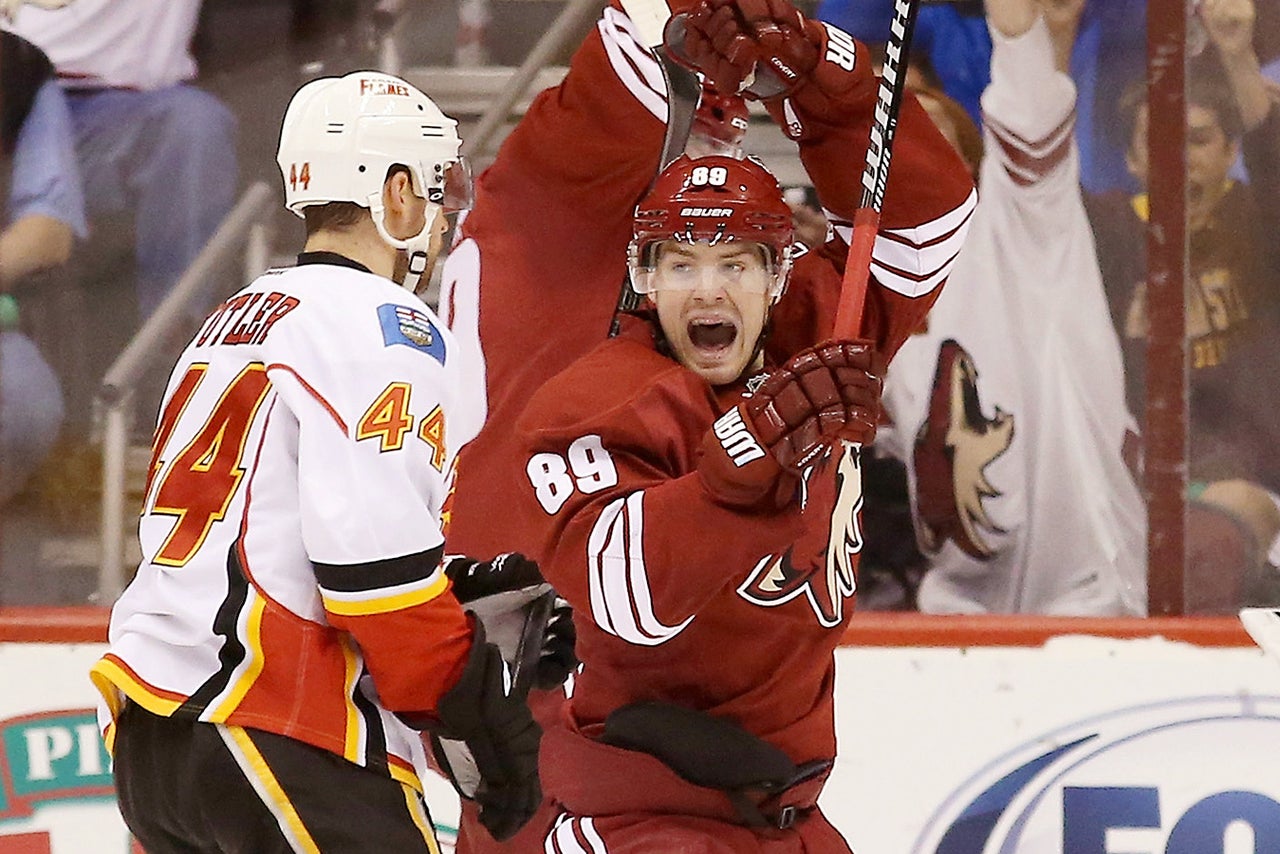 Phoenix got so many power-play chances, one was bound to be successful.
And one was all it took.
Shane Doan scored his 350th career goal on one of Phoenix's six third-period power plays and the Coyotes went on to beat the Calgary Flames 3-2 Saturday night.
Chris Summers got his first NHL goal and Rob Klinkhammer also scored to put Phoenix up 2-0 after one period. Calgary got power-play goals from Curtis Glencross and Mikael Backlund to tie it at 2 after two.
On the third power play of the final period, Rahim Vrbata rocketed a shot toward the net and Doan deflected it past Joni Ortio for the deciding goal with 11:11 to play.
"I don't ever remember it happening for us, always against us," Doan said of the avalanche of penalties against Calgary. "On a power play, you have to stay patient."
Doan had hit the post with a shot on a power play earlier in the game.
"I was so frustrated," he said. "I thought I had it. And I had some other opportunities. In the first period, I turned the puck over a couple of times that gave them opportunities and a little bit of life. You never want to do that. So to get a way to contribute was nice."
The win gave the Coyotes 75 points and pulled them into a tie with Dallas, the Western Conference's No. 8 team. The Stars have played two fewer games and hold the tiebreaker.
"I can't remember the last time I saw six penalties like that," Calgary's Mike Cammalleri said. "We need to learn a little lesson there and they had more discipline. It's a tough one to take."
The Coyotes' Mike Smith, strong all night, had 29 saves, while Ortio stopped 23 shots.
Phoenix had five power plays through 10 minutes of the first 13:13 of the third period.
Sutton scored on a slick deflection of Lauri Korpikoski's pass just 4:35 into the game. His first NHL goal came in his 34th career game. Sutton also was on the ice at crunch time in the waning minutes of the game.
"I've been with the organization a long time," he said. "I was drafted in 2006. It's great to be put in those situations."
Phoenix made it 2-0 with 9:43 left in the opening period thanks to a miscue by Ortio.
Ortio, recalled from Abbotsford of the American Hockey League on Feb. 3, and playing in his seventh NHL game, ventured behind the net to try to clear the puck but lost control of it. It went right to Klinkhammer, who tapped it into the empty net for his 10th goal.
Calgary cut the lead to 2-1 on a power-play goal by Glencross 7:46 into in the second period. With Derek Morris in the penalty box for holding, Glencross positioned himself directly in front of the net, and glanced Cammalleri's sizzling shot past Smith.
Another power-play goal tied it for Calgary moments later. Backlund scored from a crowd in front of the net and it was 2-2 with 4:23 left in the second period.
The Flames nearly got another goal in the final seconds of the second when Cammalleri got the puck point-blank in front of the net, but Smith was able to knock the shot away with his right pad. It was one of several shots from up close that Smith blocked.
Phoenix was playing its first game back after a four-games-in six-days trip to the East.
"We got up 2-0," Coyotes coach Dave Tippett said. "They pushed hard in the second and got themselves back in the game, but the third period, we played hard and drew some penalties. Fortunately, our power play which has been our strength all year, gave us the winning goal."
On Friday night, Calgary trailed at Dallas 3-1 with eight minutes to play in regulation before rallying to force overtime, then win in the shootout 4-3.
Notes: Ortio opened the season with the Alaska Aces of the Eastern Hockey League. ... Calgary plays 16 games in 31 days in March. ... Phoenix's Brandon McMillan played in his 100th career NHL game. ... The Coyotes were without C Martin Hanzal with a lower-body injury. ... Backlund got a crosschecking penalty on a third-period faceoff.
---
---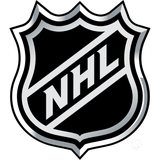 Get more from National Hockey League
Follow your favorites to get information about games, news and more
---