National Hockey League
National Hockey League
Concussions an issue long before Crosby
Published
Aug. 25, 2011 1:00 a.m. ET

As the hysteria surrounding Sidney Crosby's future approaches Justin Bieber-possibly-breaking-up-with-Selena-Gomez levels, there is no shortage of hockey fans ready to burst into tears and melt their mascara at the thought of losing the game's matinee idol thanks to ongoing concussion symptoms.
As it should be. If the Penguins superstar center is unable to continue his playing career — and no matter what whispers you hear, there is no conclusive evidence that is the case — the NHL and the sport will be much poorer for it. Hockey will suffer not only at the major league level, but at the grassroots level, as parents think twice about enrolling their kids in a sport that cannot protect even its most valuable player.
But all this talk that Crosby's precarious situation should be a wake-up call for the league and the game in regard to head injuries? Please. The wake-up call on concussions came years ago, but the NHL hit the snooze button over and over until this situation escalated and gave it no choice but to address the problem.
Why was there no outcry when Pat LaFontaine had his Hall of Fame career truncated by concussions? He may not have been on par with Wayne Gretzky back in their shared heyday, but he was and is certainly one of the greatest American players to set foot on a world-class stage.
Where was the hand-wringing, self-examination and furrowed brows when Eric Lindros — who was Sidney Crosby to an earlier generation of hockey fans — had his block knocked off time and again? Granted, Lindros was loathed by much of the hockey establishment, but his health woes were as big a harbinger of head-shot troubles to come as anything Crosby is going through right now.
If a 6-foot-4, 230-pound human brick wall like Lindros could be decimated, why would we ever have imagined a 5-foot-11, 200-pounder like Crosby would be immune?
As we've seen over the past decade, no hockey player is immune from the perils of head injuries. Dave Scatchard just retired after doctors forbade him from playing again. Same with Paul Kariya, Adam Deadmarsh, Jeff Beukeboom, David Tanabe, Brett Lindros, Scott Stevens, Matthew Barnaby, Cam Stewart, Steve Dubinsky, Steve Rucchin, Geoff Courtnall and Nick Kypreos, among others. As well, the brains of former NHL tough guys Bob Probert and Reggie Fleming showed catastrophic damage easily attributed to the punishment their heads absorbed on the ice.
And look at current NHLers other than Crosby who have labored or are laboring under the suffocating weight of concussions: David Perron. Marc Savard. Peter Mueller. Max Pacioretty. Andy McDonald. Matthew Lombardi. All of them are crucial to their teams' fortunes, yet all have had their livelihoods jeopardized by head injuries.
But remember, kids, this is an issue the NHL believes still needs further study before significant action is taken. They would rather hold up what feels like a public relations solution — in this case, a panel of high-ranking former players including Brendan Shanahan, Steve Yzerman and Joe Nieuwendyk — than attack the problem with the same fervor they attack Ilya Kovalchuk's first attempt at a contract extension with the New Jersey Devils.
Indeed, the league seemed awful proud of itself when it announced new steps to deal with head injuries, including a so-called "quiet zone" where a doctor could examine a player suspected of sustaining a concussion. That's better than the previous protocols, but look at mixed martial arts — a sport many believe to be more savage and unforgiving than hockey ever could be; when someone is concussed in an MMA event, that athlete is forced to sit out a minimum of three months before returning to action.
So a concussed MMA fighter sits out 90 days, but a concussed NHLer often returns to action the following game, or even the same night. Does that sound to you like a league that can claim to be progressive in its approach to head injuries? If it does, stop reading this column and immediately visit your doctor — you may be concussed yourself.
Now, it's entirely possible that, even with a much more serious approach to concussion treatment and prevention, Crosby and any of the aforementioned players would've been caught up in the sticky web of concussions.
However, the fact of the matter is, had the NHL treated long-since-retired concussion victims as if they were the future of the sport, we might already have had a full-on ban on head shots many seasons ago and far fewer players might be dealing with head injuries today.
It kills me to consider the possibility that Sidney Crosby's career could be over. But there's not much anyone can do for him now. And that's why it is incumbent on Gary Bettman, the NHL owners he represents, and all corners of hockey to move swiftly and do their best to ensure the next generation of hockey's torch-carriers don't have their fires snuffed out far too soon.
Adam Proteau, co-author of the book The Top 60 Since 1967, is writer and columnist for The Hockey News and a regular contributor to THN.com. Power Rankings appear Mondays, his blog appears Thursdays and his Ask Adam feature appears Fridays.
For more great profiles, news and views from the world of hockey, subscribe to The Hockey News magazine.
---
---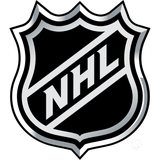 Get more from National Hockey League
Follow your favorites to get information about games, news and more
---