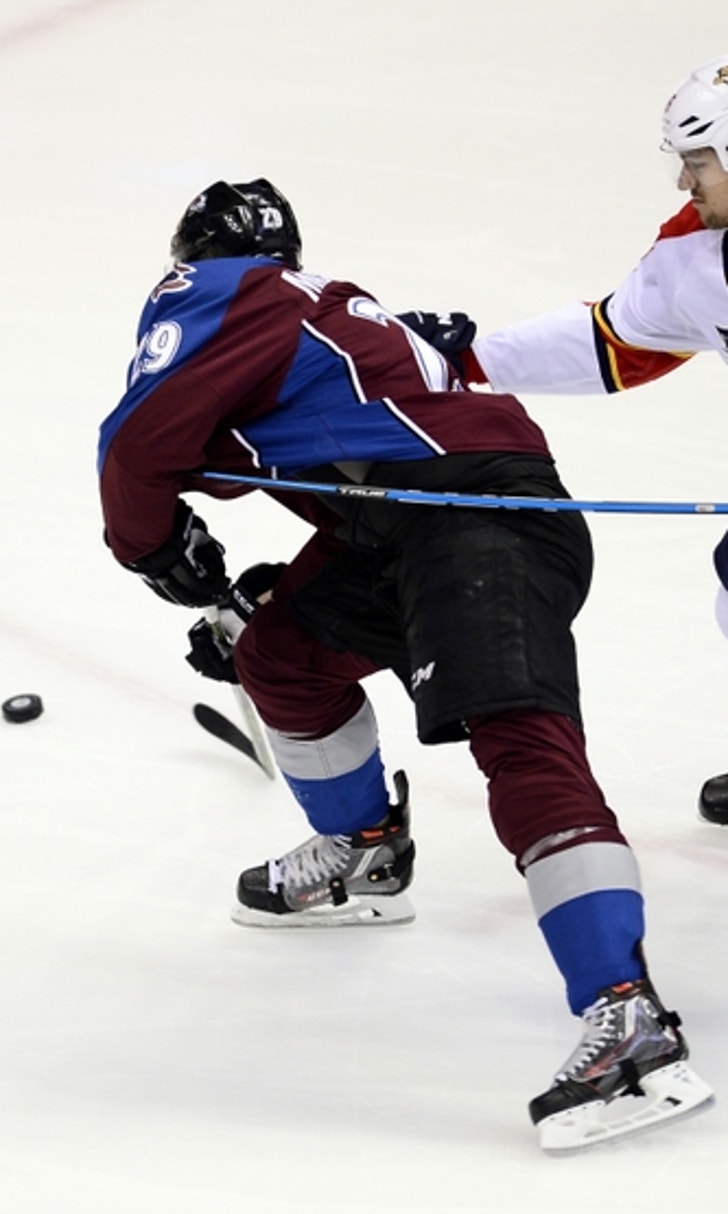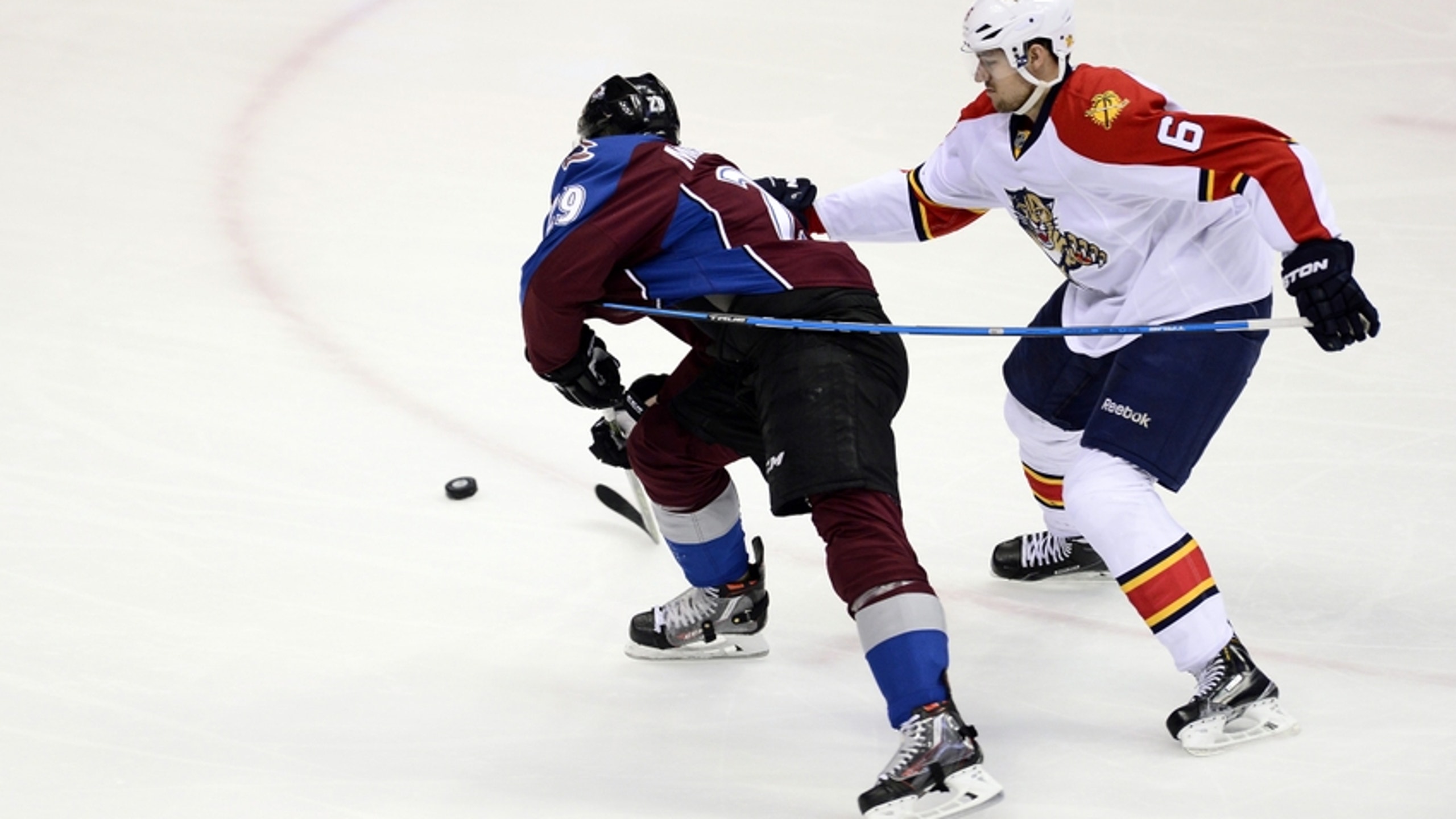 Colorado Avalanche: Three Keys to Snapping the Losing Skid on Home Ice
BY Fansided and Ross Sellers/FanSided via Mile High Sticking • December 16, 2016
Mandatory Credit: Ron Chenoy-USA TODAY Sports
The Colorado Avalanche play the Florida Panthers Friday night in an attempt to break the six game winless streak at home. Here are three keys for their success.
The Colorado Avalanche can't seem to win at home. Everyone and their dog knows that the Avs have now lost their last six at home with a record of 0-5-1.
Obviously that streak needs to end. And, the Avs will have an opportunity to end that streak on Friday night against the Florida Panthers.
On a side note, remember when the Chicago Blackhawks were streaking that one season? And they played the Avs in the Pepsi Center? A chant started: "End the streak!" We ended their streak, and it was a positive thing. However, on Friday, the Avs might need that same chant from their fans, a chant that says: get off your ass and "end the streak."
Ending a streak of this magnitude becomes a mental game. However, there are also a few factors that could help the Avs be successful in the endeavor to "end the streak."
Mandatory Credit: Greg M. Cooper-USA TODAY Sports
Matt Duchene Needs to be Consistent on the Road and at Home
We know Duchy has no problem producing on the road. However, before Wednesday night against the Philadelphia Flyers, Matt Duchene had yet to score a goal on home ice.
He notched two goals in that game, and unfortunately the Avs were still unable to come away with a victory.
More From Mile High Sticking: Avs Losing at Home Because of Negligence
Nonetheless, his production is still extremely important for this team, and that is especially the case on home ice where he has struggled this year.
Hopefully those two goals were the beginning of some more home ice scoring. He is on pace for 39 goals after all.
Unfortunately, even if Matt Duchene scores more consistently at home, the Avs still have another problem that needs to be fixed immediately.
Mandatory Credit: Isaiah J. Downing-USA TODAY Sports
Avs Need to Have the Sand to Get Fiesty and Score First
I included the image of Gabe Landeskog fighting Jakub Voracek on Wednesday night because it was a real good tilt, and because that's the kind of energy the Avs need to have to score first.
They seem lackadaisical until the other team scores, and then they start to entertain the idea of putting a jump in their step. In fact, only the Vancouver Canucks have given up the first goal more times this season than the Avs have, and they've played two more games.
More from Mile High Sticking
That's atrocious, especially when you consider the fact that the Avs usually win when they score first. Unfortunately, they've only scored first eight times all year.
They are 6-2 when they score first, but the event is pretty rare. Compare that to a team like the Montreal Canadiens who have scored first 20 times this season, and you get the idea.
Still, maybe some better goaltending would help the Avs in that endeavor.
Mandatory Credit: Isaiah J. Downing-USA TODAY Sports
Calvin Pickard Needs to Be Stalwart
Calvin Pickard has certainly been the better of the two goaltenders this season — between himself and Semyon Varlamov, that is.
However, he still hasn't been the most consistent goalie, and that is especially true on home ice. He's only won one game on home ice. Unfortunately, that's not really a problem entirely confined to Pickard, as Varly has only won three games at home.
More From Mile High Sticking: Avs Have Finally Hit Rock Bottom
The Avs seem to lack gumption in the first period, so they need Pickard to hang on tight against the Florida Panthers on Friday until they can score the first goal.
Hopefully that will be the case on Friday night. Or maybe…the Avs could just give Pickard a break and hop on the Panthers early? Wouldn't that be a site to see. It'd be like viewing some great piece of art, that's how rare of a site it would be.
Mandatory Credit: Brad Rempel-USA TODAY Sports
Conclusion
Nathan MacKinnon deserves this photo for a number of reasons. He is the future of the Avalanche, he has been a consistent performer on the road and at home, and he will need to lead the Avalanche to success.
He is the one that jump started the Avs on Wednesday night with that speedy push along the boards, and he often seems to be a catalyst to their offensive pushes.
He's still struggling with consistency, but his game definitely seems to be improving. Anyway, his improvement will either make or break this team, so it's just important to always keep an eye on him.
Puck drop is at 7:00 pm MST on Friday night against the Florida Panthers in the Pepsi Center. Hopefully the Colorado Avalanche will be able to use the above keys to success in an advantageous way.
---
---