National Hockey League
National Hockey League
Colin Campbell out as NHL disciplinarian
Published
Jun. 1, 2011 1:00 a.m. ET

Colin Campbell is done serving as the NHL's chief disciplinarian, handing off one of the most thankless tasks in hockey to Brendan Shanahan.
Campbell gratefully relinquished a key component of his NHL job on Wednesday before the start of the Stanley Cup finals between Vancouver and Boston.
For the past 13 years, the former New York Rangers coach has handed out the league's supplemental discipline - mostly suspensions and fines for dangerous play.
''It's a job that needs fresh eyes, a fresh look,'' Campbell said. ''After 13 years of this, it's an all-encompassing job. You want to do the right thing for the players, for the game.''
Campbell will continue to work for the NHL as a senior vice president and director of hockey operations, but he's done serving as the lightning rod for angry general managers and coaches who believe the league has it out for their players.
Campbell and NHL Commissioner Gary Bettman said they had been planning the change since March. They also said the move had nothing to do with criticism of Campbell and his son, Gregory, who plays for the Eastern Conference champion Bruins.
''I know this is one aspect of Colie's job that he hates,'' Bettman said. ''It can be one of the most thankless tasks in the game. ... What a thankless job it is. After 13 years, at some point, you deserve to have your sentence commuted.''
Campbell already had been excused from making any rulings during the Stanley Cup finals, just as he was any time the Bruins were involved in a league disciplinary decision. Gregory Campbell, who joined the Bruins last year after parts of six seasons with the Florida Panthers, is no stranger to on-ice taunts about his father's disciplinary role.
''It's part of the game, and he's just having fun playing now,'' Colin Campbell said. ''There's taunts in all aspects of the game. There's no boundaries down there, but it's all part of the game and trying to win.''
Mike Murphy, another NHL vice president, has handled the Bruins' supplemental discipline cases this season. The Bruins said Colin Campbell's role didn't affect Gregory Campbell.
''Greg and his father, it seems like they separate their personal and business relationship very well,'' Bruins forward Daniel Paille said. ''We see it amongst ourselves, and I don't think it will change anything for Greg.''
Shanahan, the 20-year NHL veteran who moved into the league offices two years ago, will take over Campbell's job, administering fines and suspensions for dangerous play. Shanahan will also oversee a league department dedicated to improving player safety and developing new rules.
Campbell believes Shanahan will benefit from being just two years into retirement, giving him an added measure of respect among the current players.
''I think history will show that Colie has been a great innovator for the game of hockey, and we owe him a great deal of thanks,'' said Shanahan, who faced supplemental discipline from Campbell during his time as a player. ''I thank him for the chance to have a positive impact on the game of hockey.''
Campbell immediately cracked: ''He won't be thanking me next year.''
---
---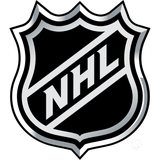 Get more from National Hockey League
Follow your favorites to get information about games, news and more
---