National Hockey League
National Hockey League
Carrie Underwood engaged to NHL player Mike Fisher
Published
Dec. 22, 2009 1:58 p.m. ET

Carrie Underwood is engaged to Ottawa Senators hockey player Mike Fisher, her publicist said Monday.
Underwood wore an eye-catching engagement ring as she sat in Ottawa owner Eugene Melnyk's luxury box while watching Fisher and the Senators play Monday night.
The 29-year-old Fisher told reporters ``it's an exciting time'' before the game with the Boston Bruins and the engagement got plenty of attention.
``It's obviously an exciting time for them and we're all very happy for both of them,'' veteran Senators defenseman Chris Phillips said. ``It's probably going to be a little more hyped than what there was but they've been dating for a while now so it's nothing that's been a big secret.''
No wedding date has been set for the couple, who have been dating for about a year.
``The couple couldn't be happier,'' Underwood publicist Jessie Schmidt said.
Asked by The Associated Press last month what Underwood's family thought of Fisher, the 26-year-old singer said they were supportive.
``They love me and I would hope my parents would think we raised a good, smart girl, so she's going to do the right thing no matter what it is,'' she said.
Days before the CMA Awards in early November, Underwood did not know whether she would be spending the holidays with Fisher.
``Christmas, I don't know. We haven't really thought that far ahead. We kind of take it one week at a time,'' she said then.
Underwood has kept her relationship largely under wraps, but she gave Fisher a very public shout-out in the liner notes of her current album, ``Play On,'' that was released Nov. 3. She wrote, ``Thank you (No.) 12 (referring to his jersey number.) You are the most amazing addition to my life! You are such a wonderful person and have had such an amazing hand in the building of this album and in the growth of me as a person. I love you so much! You make my life better in every way!''
---
On the Net:
www.carrieunderwood.com
---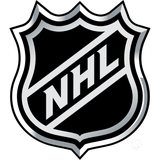 Get more from National Hockey League
Follow your favorites to get information about games, news and more
---