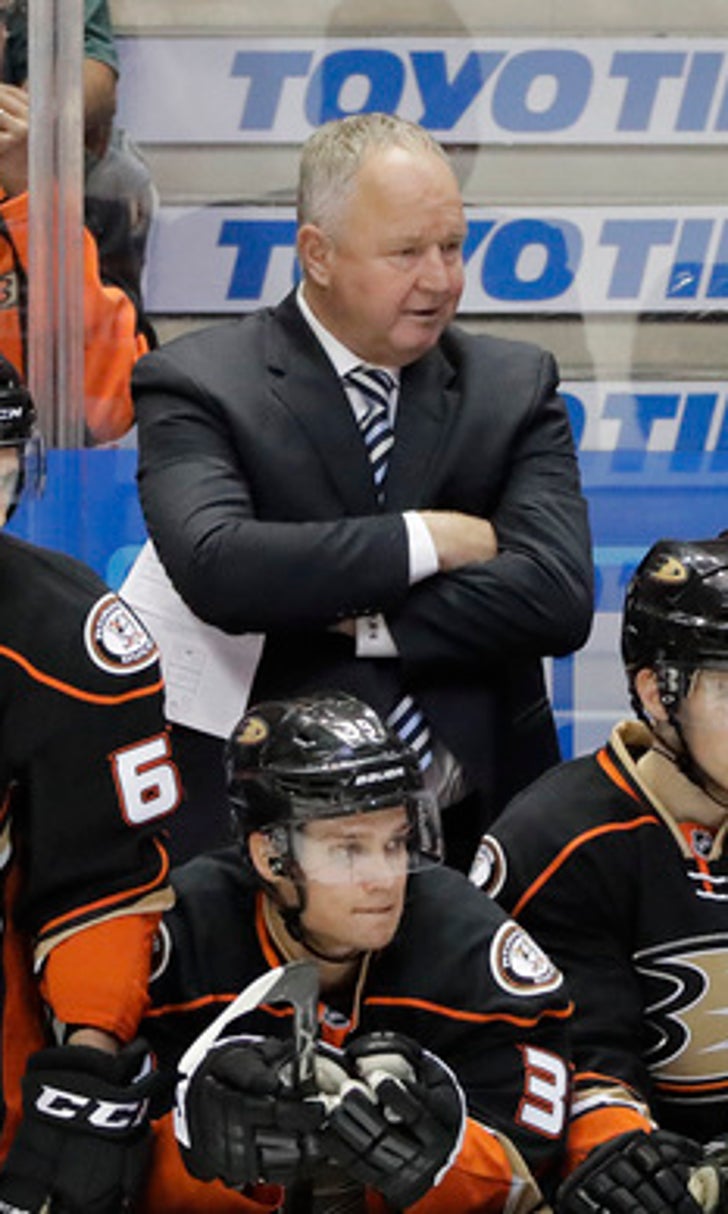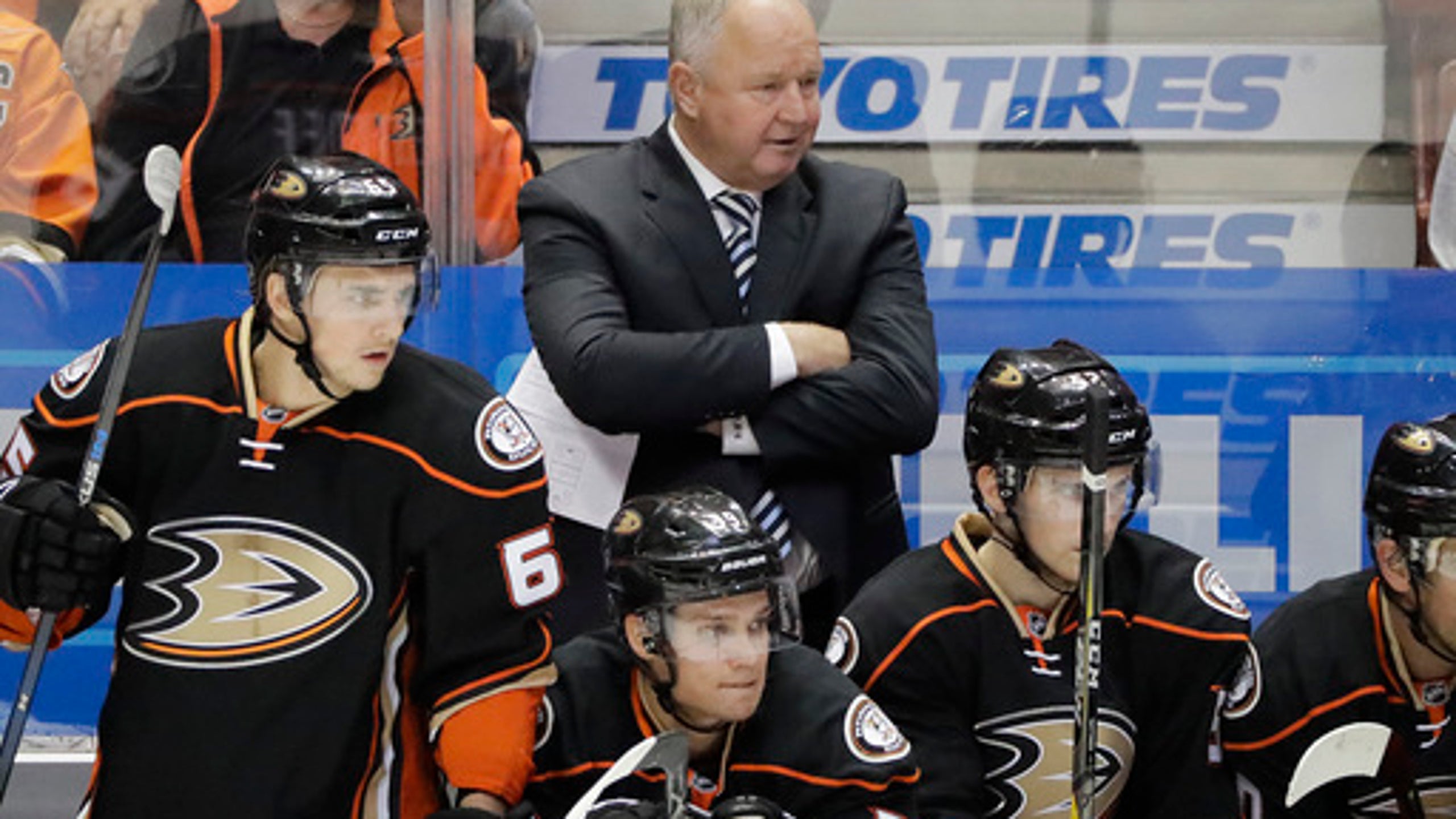 Carlyle returns for another push with underachieving Ducks
BY foxsports • October 4, 2016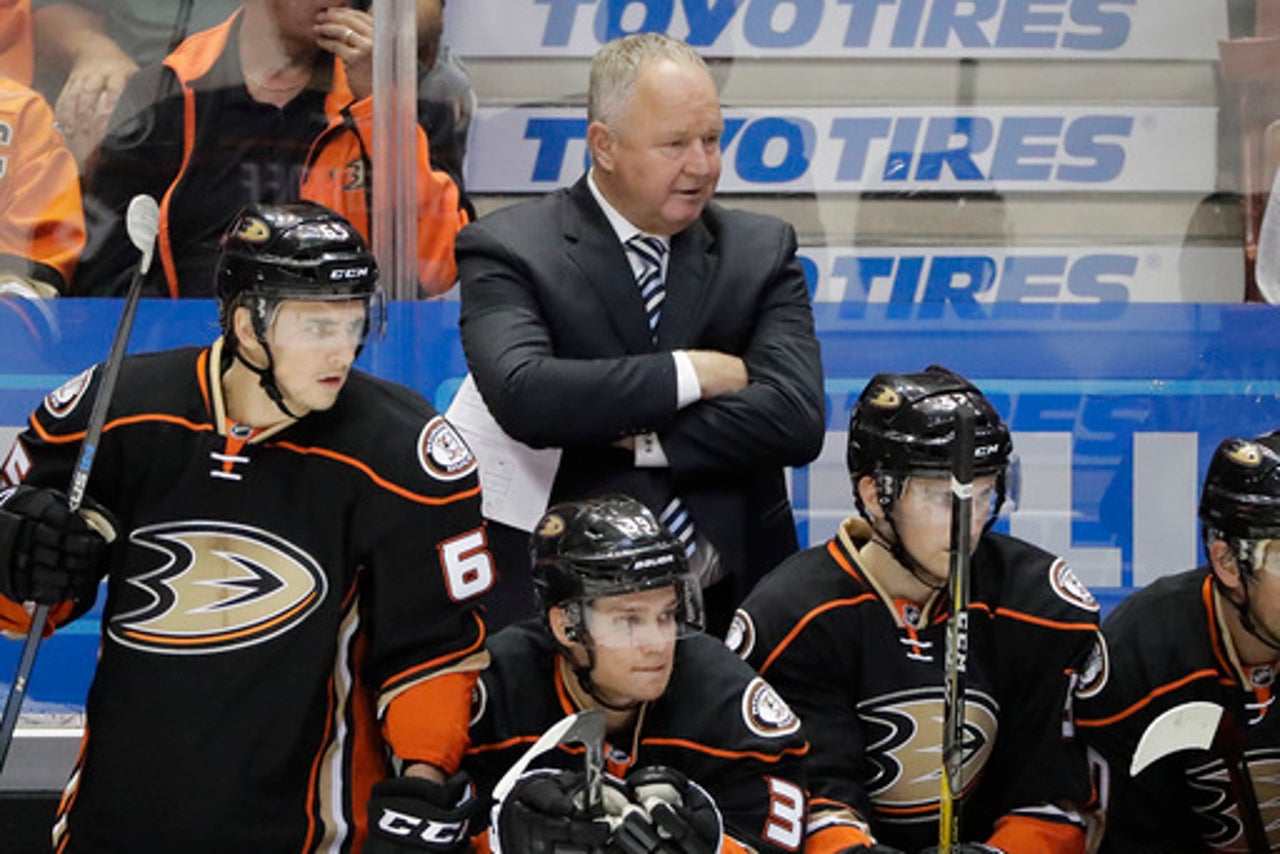 ANAHEIM, Calif. (AP) Eleven years after Randy Carlyle first took over the Anaheim Ducks, and nearly five years after they fired him, he's right back where he started his head coaching career.
His job description hasn't changed: Get a veteran-laden team over its mental hurdles to win the Stanley Cup.
Carlyle already accomplished this job once, and he thinks he can do it again.
''Coming back into this building has been pretty seamless,'' Carlyle said. ''I think the jitters and nerves have gone. I don't think I was as nervous as I was the first time in 2005 coming in here, that's for sure, with the familiarity with the personnel, both on-ice and off-ice. What we're here to do is prepare this hockey club.''
The Ducks are going backward in an attempt to go forward after their fourth straight outstanding regular season ended short of a title. General manager Bob Murray fired Bruce Boudreau and re-hired the 60-year-old Carlyle, who led Anaheim to its only title in 2007.
Carlyle's return was met with skepticism by fans who had grown weary of his style when he was replaced by Boudreau in late 2011. The Ducks have been one of the NHL's best teams since, but Boudreau's four-time defending Pacific Division champions won only three playoff rounds during that stretch, capped by a first-round upset loss to Nashville last spring.
Carlyle hasn't won a playoff round since 2009, coaching three non-playoff teams and two first-round losers in Anaheim and Toronto. After moving back to California a year ago, he studied the Ducks and their AHL affiliate in San Diego while preparing for a coaching comeback - and he thinks he learned plenty to help him in Anaheim.
''You have kind of a pulse on what's going on with the hockey club,'' Carlyle said. ''Once you're back in and you're on the clock again when you're hired, you do even more research and more work.''
Murray publicly blamed his core players more than Boudreau for their first-round flop, yet essentially all of those skaters are still here: Ryan Getzlaf, Corey Perry, Ryan Kesler, Kevin Bieksa and the supporting cast including Andrew Cogliano, Cam Fowler and several young contributors.
The Ducks return with only half of their Jennings Trophy-winning goalie tandem after trading Frederik Andersen to Toronto in the offseason. John Gibson is their new No. 1 netminder, and nobody doubts his ability to handle the workload.
Carlyle's job is to get a new postseason result out of the same people before the Ducks' championship window closes.
Here are more things to know about the Ducks:
MISSING SWEDES: The Ducks seem likely to begin the season without their two best young players. Defenseman Hampus Lindholm has remained at home while his agent, Claude Lemieux, attempts to complete a long-term contract extension. The sides appear to be far apart. The Ducks also don't have a contract with forward Rickard Rakell, who hasn't begun training after an appendectomy. The Swedes' long-term absence could be crippling to Anaheim, and a trade could happen if Murray loses patience. ''I can guarantee every member of the organization would love to see resolution, but as a coach, you can't coach players who aren't here,'' Carlyle said. ''We're counting on them being here.''
AFTER FREDDIE: Andersen was an unflappable presence in the Ducks' net, but the Dane was due for a major pay raise one year before an NHL expansion draft, when the Ducks could have lost Andersen or Gibson for nothing. Murray also acquired Andersen's replacement from Toronto, bringing Jonathan Bernier back to Southern California. The former Kings first-round pick is a capable NHL goalie who should keep the Ducks' net play among the league's best.
BIG SAM: The Ducks inked a long-term deal with defenseman Sami Vatanen, the puck-moving Finn who has grown up alongside Lindholm to become the backbone of the Anaheim defense. Carlyle would love to see a 50-point season from Vatanen, who will have every opportunity to take charge of the Ducks' power play and offensive attack.
PLAYOFF HERO: The Ducks' operational budget and well-paid veteran core prevent them from splashing on big free agents, so their biggest offseason addition was Antoine Vermette. The postseason-tested center has a Stanley Cup ring from the 2015 Chicago Blackhawks, who beat the Ducks in seven games in an epic Western Conference final.
---
---