Caps' Latta shares the dirt on his roommates
Published
May. 7, 2015 1:11 a.m. EDT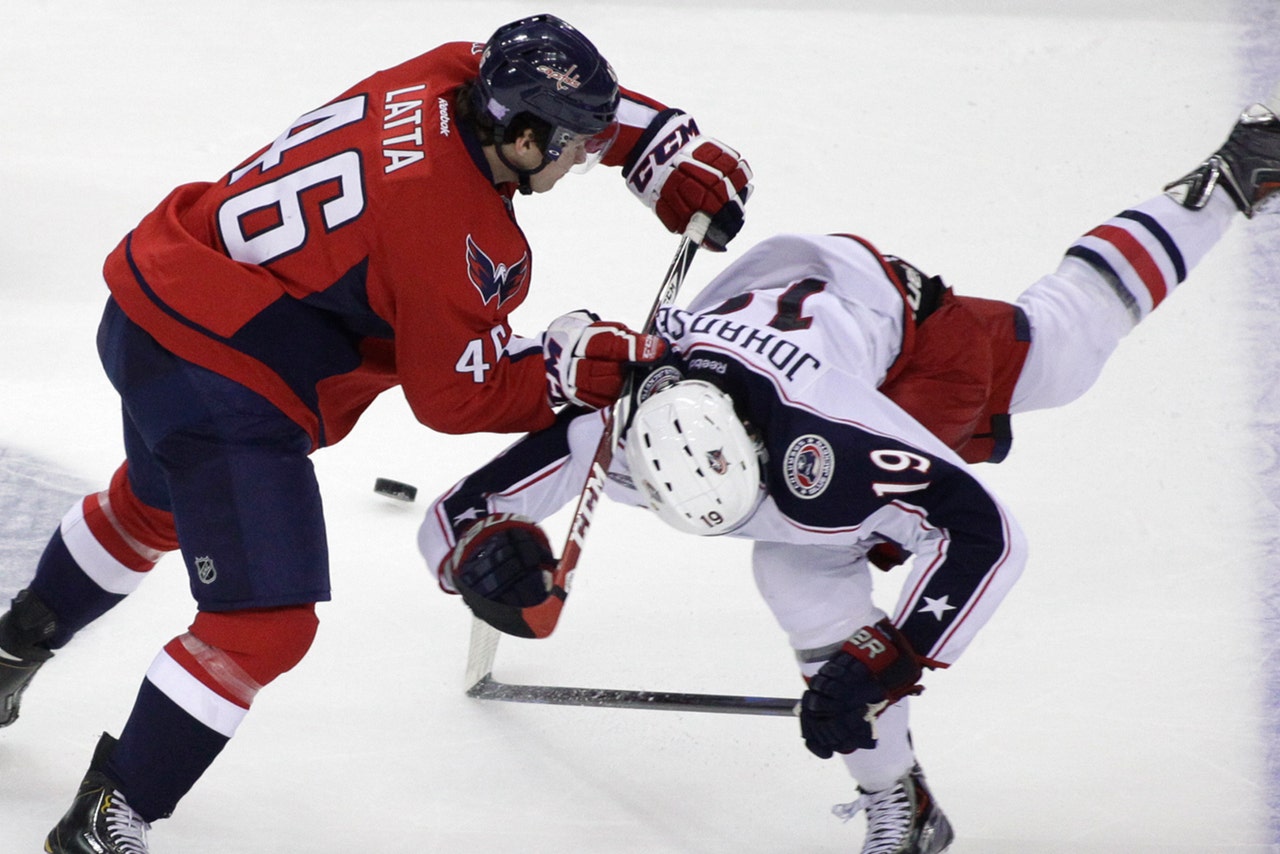 Capitals forward Michael Latta has become somewhat of a fan favorite thanks in part to his Twitter feed, which includes such interesting commentary as what life is like living with Tom Wilson and Andre Burakovsky.
To that end, Capitals blog Russian Machine Never Breaks found Latta in the locker room earlier this week and threw some hard-hitting questions at him. You know, things like, "Who has the worst playoff beard on the team?" (His choice: Burakovsky.)
There was also this, in response to a question about Brooks Orpik's nickname: "'Batya.' I think it's Russian for grandpa. I think Kuzy called him Batya. I'm not sure if it's grandpa or old man or fossil or something."
And this, in response to a question about his roommates: "They're always wrestling. It doesn't matter if they're making dinner or doing something, they're always like ... It's exactly like having two little brothers. That's what it's like."
In summary, Latta is an entertaining guy. Check out the full Q&A here.
Photo credit: Luis M. Alvarez-Associated Press
---
---