National Hockey League
National Hockey League
Capitals take 3-1 series lead
Published
Apr. 20, 2011 1:00 a.m. ET

No one — not even Washington Capitals coach Bruce Boudreau — could have imagined Madison Square Garden getting this quiet.
Jason Chimera silenced ''The World's Most Famous Arena'' when he scored 12:36 into the second overtime and finished off the Capitals' stunning 4-3 victory over the New York Rangers on Wednesday night.
Washington trailed 3-0 heading into the third period but stormed back to tie it and set up Chimera's winner. With a 3-1 series lead, the top-seeded Capitals can eliminate the eighth-seeded Rangers in Game 5 on Saturday. Washington has earned two of its three series wins in overtime, including a 2-1 victory in Game 1.
''That was a fabulous hockey game, two warrior teams going at it and leaving nothing,'' Boudreau said. ''This has been a hell of a series so far. I don't anticipate anything different on Saturday.''
Those words from Boudreau took quite a different tone than those he uttered after the Rangers' 3-2 win in Game 3 on Sunday.
Boudreau incurred the wrath of insulted Rangers fans, who fired back after Washington's bench boss said the Garden wasn't any louder than Washington's home rink, that its locker rooms and benches were ''horrible,'' and that the reputation of the famed arena was much better than the actual building.
Fans yelled disparaging remarks at Boudreau, chanted ''BOOOOD-REAU!'' and then yelled in unison, ''Can you hear us?'' when the Rangers took over in the second period.
He surely could, but the silence at the end stood out even more.
''I might have made a mistake by saying what I said,'' Boudreau said. ''Let's leave it at that. Let's let the players decide this and not worry about how I felt or what the crowd felt like.''
Chimera took a shot from near the right circle that was blocked in front. Rangers forward Marian Gaborik raced in and tried to clear the puck out of the crease but swept it right to Chimera.
''It hit my chest and went down,'' Chimera said. ''It felt like forever until it went down to my stick. It was a good effort by us in the third period and what a comeback.
''There was no quit. Once we got one, we felt them sit back a bit. We took advantage of it.''
Henrik Lundqvist seemed poised to freeze the puck before Gaborik poked it away. Lundqvist doubled over and stayed down on his knees as teammates skated slowly toward him. At the other end, the Capitals stormed off the bench and gathered in celebration with winning goalie Michal Neuvirth, who made 36 saves.
''Right now it is painful,'' Lundqvist said. ''It is just unfortunate to have that in overtime.''
Alexander Semin started Washington's rally, and Marcus Johansson scored twice in the third to make it 3-3.
The Rangers built their big lead on a goal by Artem Anisimov and tallies just 7 seconds apart by Gaborik and Brandon Dubinsky. Lundqvist was the hard-luck loser after making 49 saves.
New York was the only NHL team this season to be perfect when leading after two periods (29-0), but none of that matters now.
''We looked nervous,'' Rangers coach John Tortorella said. ''We felt better once we got through (the third period) and got to overtime. We still had chances we didn't make. We got beat by a goal that is a nothing goal.
''It is just a nothing play that turns into something — obviously something big.''
Washington now has the unexpected chance to close out the series in Game 5. The top-seeded Capitals were in this position last year — holding a 3-1 lead over eighth-seeded Montreal — but lost the final three games. Much of the Capitals' poor postseason history has been a topic of discussion that Boudreau has tried to quell.
In five previous best-of-seven series in which they held a 2-0 lead, the Capitals have lost four.
Boudreau preferred to focus on better history, like San Jose's comeback on Tuesday night against Los Angeles that went from a 4-0 deficit to a 6-5 victory.
Heading into the third period, the desperate Capitals ditched their defensive-minded ways and ignited the high-flying offense they have long been known for and stormed back to tie it.
''We told them to never give up,'' Boudreau said. ''You get one and you never know. When we got both goals quickly, we believed we were in it.''
Semin started the comeback at 2:47 with a goal that stood up to a brief video replay. Rangers rookie defenseman Ryan McDonagh gave the puck away to Semin in the right circle, and the Capitals forward fired a shot that got past Lundqvist's leg and slid to the goal line. Lundqvist swept it out, but couldn't cover it before Semin put it in again.
Johansson scored his first just 57 seconds later off a pass from the left wing boards from Brooks Laich to him at the right post for a redirection.
''We gave them two free ones,'' Tortorella said. ''You can't give that team two free ones. We did and it cost us.''
The pace settled down for a bit, and Madison Square Garden was nervously quiet as fans who had been bold and confident when the Rangers led 3-0 tried to voice some more support. When Sean Avery went off for slashing at 10:03, the crowd anxiously waited for the time to tick off.
New York killed the penalty, but barely as defenseman John Carlson's shot from above the left circle his Johansson's hand and caromed past Lundqvist 4 seconds after Avery left the box.
Washington gave the Rangers another chance on the power play with about 8 minutes left, but like the five before it, New York failed to take advantage. The Rangers had another power play in the second OT when the Capitals were caught with too many men on the ice. New York went 0 for 7 on the power play and is 1 for 18 in the series.
Lundqvist was sharp until the Capitals beat him twice in 57 seconds to close the gap to 3-2. Semin scored an unassisted goal after a turnover by defenseman Ryan McDonagh, and Johansson made it a one-goal game at 3:44 off a feed from Brooks Laich.
NOTES: The Rangers' playoff record for fastest two goals is 6 seconds when Rod Gilbert scored both in the second period at Chicago on April 11, 1968. ... Capitals RW Mike Knuble sat out after being injured in Game 3. He was replaced by Eric Fehr, who made his first appearance in the series. ... New York's Brian Boyle took two penalties for goalie interference.
---
---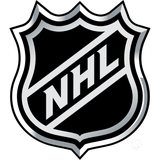 Get more from National Hockey League
Follow your favorites to get information about games, news and more
---