National Hockey League
National Hockey League
Capitals-Penguins Preview
Updated
Mar. 5, 2020 12:18 a.m. ET

(AP) - Sidney Crosby hovered in the left circle, waited for the pass from assistant coach Rick Tocchet before firing a laser into the far corner of the empty net.
Then the Penguins captain did it again. And again. And again, once rifling the puck with so much velocity it became lodged between the twine, a reminder that Crosby's shot - when fully unleashed - remains one of the NHL's best. The trick is finding the time, the room - and just as important, the initiative - to let it loose during a game.
It's not happening with any great regularity for Crosby during his team's hotly contested Eastern Conference semifinal against Washington. Through fifteen-plus periods and 133 shifts, Crosby has only 11 shots and none of them has found a way past Capitals goaltender Braden Holtby.
And while Pittsburgh's depth has helped carry the Penguins to a 3-2 lead over the Presidents' Trophy winners heading into Tuesday night's Game 6, Crosby is well aware it will take more than the two assists he's put up for the Penguins to advance to the East finals against Tampa Bay.
''You definitely want to score more,'' Crosby said Monday. ''I think you always want more but I think we've generated some decent chances. We've still got to find a way to produce more, whether it's generate chances or execute when we do get them. I would say that's how we view it. I think we can get better.''
It's not that Crosby has been ineffective. His mere presence is enough to open up opportunities for teammates. Patric Hornqvist buried the overtime winner in Game 4 thanks in large part to Holtby being so focused on Crosby parked in front of the net the goaltender couldn't make it across the crease in time to stop the shot from the right circle.
Yet neither Crosby nor Evgeni Malkin - who has a goal and an assist in the series - has been able to match the dynamic play of Washington's Alexander Ovechkin, who set the tone early in Game 5 and scored a goal and an assist for the second time in three games as the Capitals fought off elimination.
Still, Pittsburgh coach Mike Sullivan is quick to defend the tandem that generates relentless defensive attention from opponents.
''These guys have had an impact on the game,'' Sullivan said. ''They may not have had the off production everybody grows accustomed to but they certainly have made an impact on the series.''
It's telling that perhaps the series' biggest subplot - the rapid maturation of 21-year-old Penguins goalie Matt Murray while filling in for Marc-Andre Fleury - has taken a backseat to Crosby and Malkin regaining their scoring touch. Sullivan, who has often remained coy about his personnel decisions, cut short any potential drama by naming Murray the starter for Game 6.
And he spent several minutes protecting his stars.
''They share a tremendous amount of responsibility for our group and they're doing everything within their power to help our team win,'' Sullivan said. ''We know it, our players know it ... (but) this team isn't about any one or two players.''
Good thing, because the return of Washington defenseman Brooks Orpik following a three-game suspension for an illegal hit on Pittsburgh's Olli Maatta gives the Capitals another big body to steer Malkin and Crosby out of the way. It's a task Washington handled capably even with Orpik out of the lineup.
''I think we've just been keying in on him and trying to limit his space and his time,'' Holtby said. ''He's still making some plays, but we're doing a pretty good job of coming back as a five-man unit so that there's not too many options open for him.''
Crosby becoming a little more selfish might help, too. From the day he arrived in December, Sullivan has preached the importance of getting the puck to the net rather than search for the perfect play, a trap both Crosby and Malkin have succumbed to at times during their careers in part because their talent and vision allow them to take risks others would not.
Sullivan calls it ''playing the right way,'' a mantra that's been repeated so often over the last five months forward Eric Fehr joked ''it's something that's a part of our everyday life now, making sure that we're reminding ourselves that a shot is never a bad play.''
A creed Crosby insists is getting through even if the pucks - for now - are not.
''Over the course of the game there's always times you could look back and say, `I could have shot that maybe,''' he said. ''Our focus, our mentality has been to finish at the net and create chances there. A lot of the pucks at the net are from second, third chances. We have a feeling for that.''
---
---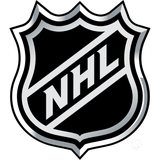 Get more from National Hockey League
Follow your favorites to get information about games, news and more
---