National Hockey League
National Hockey League
Canucks pull even with Blackhawks in West
Published
Mar. 30, 2009 4:53 a.m. ET

Robert Luongo and the Vancouver Canucks sent the Chicago Blackhawks a loud playoff message Sunday night.

Luongo made 26 saves to match his career high with seven shutouts, and Daniel Sedin had two goals and an assist in Vancouver's 4-0 victory over Blackhawks.

Alex Burrows had a goal and two assists, Ryan Kesler also scored, and Henrik Sedin had three assists to help the Canucks end Chicago's three-game winning streak and move into a fourth-place tie with the Blackhawks in the Western Conference.

If the Canucks and Blackhawks finish fourth and fifth in the West, they'll meet in the opening playoff round. The fourth-place team would have home-ice advantage.

The Canucks hit the ice on Sunday with that in mind.

Luongo, who also had seven shutouts with Florida in 2003-04, made only a couple of tough saves en route to his 45th career shutout as the Canucks checked closely, neutralized the Blackhawks' speed and limited their chances. Chicago's Patrick Sharp fanned on a penalty shot with 5:41 left in the third period.

"We came in as possible match-up in the playoffs and we wanted to show we could win in this building," Daniel Sedin said. "Our defense did a tremendous job.

"They have a bunch of really skilled guys. You're never going to shut them down, but you can limit their chances. I think we did a good job of that."

Vancouver also closed within a point of first-place Calgary in the Northwest Division. The Canucks are 7-2-0 in their last nine and 11-3-1 in their last 15.

"We wanted to make sure we came in here with a goal in mind, and that was to get the win," Luongo said. "We didn't give them a lot of room to make plays. That was key, especially with the speed their forwards have."

Meanwhile, the Blackhawks couldn't contain the line Canucks' line of the Sedins and Burrows. Daniel Sedin has four goals and four assists in his last four games, and twin brother Henrik has three goals and six assists in the same span.

"That line was unbelievable on the ice," Vancouver coach Alain Vigneault said. "Obviously they were our best players and Roberto was on top of his game tonight.

"That said, it was a pretty solid team effort all around. When we did make a mistake, Roberto bailed us out. When they made a mistake, we were able to capitalize."

Chicago's Nikolai Khabibulin made 19 saves in his fifth straight start and seventh in the last eight games.

A series of fights broke out at 5:50 of the third. In one skirmish, the Canucks' Shane O'Brien reached over referee Paul Devorski as he grabbed at Chicago's Adam Burish. O'Brien received a misconduct in addition to a fighting major.

Chicago forward Troy Brouwer left the game at 8:19 of the first period and didn't return. As Brouwer tried to shoot from the left circle, he fell awkwardly as Vancouver's Darcy Hordichuk slid into him. He's out day-to-day.

"We couldn't have been pleased with how we played," Chicago coach Joel Quenneville said. "It was check, check, check and we didn't fight through it enough to generate anything."

"We had a bunch of shots, but didn't get enough quality chances," Blackhawks captain Jonathan Toews added.

Vancouver all but shut down Chicago in the first period and led 1-0 after 20 minutes.

Daniel Sedin opened the scoring 3:22 in, taking advantage of a Chicago coverage breakdown. Henrik Sedin passed the puck from behind the net, through Chicago defenseman Duncan Keith and to Daniel, was who open at the edge of the crease.

Martin Havlat fired wide on Chicago's best opportunity in the first. Following a give-and-go with Andrew Ladd, Havlat slipped in alone in the final minute.

Daniel Sedin's pinpoint pass set up Burrows' goalmouth tip-in at 8:43 of the second to extend Vancouver's lead to 2-0. Burrows gained a step on Chicago defenseman Brian Campbell, breezed to the net and redirected Sedin's feed from the right wing boards past Khabibulin.

The Blackhawks finally generated several prime chances late in the second. Luongo made a point-blank glove save on Havlat from the edge of the crease with just under two minutes left in the period.

Daniel Sedin made it 3-0 at 3:53 of the third when he was left open swept in a shot from the right side of the net. Henrik Sedin fed him from between the circles.

The skirmishes at 5:50 of the third were instigated by the Blackhawks and resulted in a 5-on-3 Vancouver power play. Kesler made it 4-0 from the slot during the chance.

Yeah, we were frustrated," Toews said. "It's great those guys did that, but we've got to be smarter.

Sharp was awarded his penalty shot after being pulled down by Pavol Demitra.


Notes
The Canucks played the fifth game of a six-game road trip. They're 3-2-0 on the swing. ... Chicago LW Ben Eager returned following a three-game suspension. Blackhawks C Colin Fraser was a healthy scratch.
---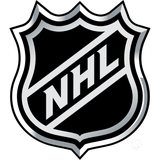 Get more from National Hockey League
Follow your favorites to get information about games, news and more
---
NEXT STORY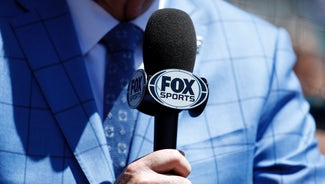 Ducks hand Avs seventh straight loss