National Hockey League
National Hockey League
Canucks-Oilers Preview
Updated
Mar. 4, 2020 2:32 p.m. ET

It was a place where a dynasty reigned, complete with a magnificent seven as "The Great One" made magic on a nightly basis. Where its fast ice led to slick goals and offensive records that remain as NHL standards.
But given the current state of the Edmonton Oilers, closing down Rexall Place on Wednesday night after facing the Vancouver Canucks to move into Rogers Place next season might be the best thing for a franchise struggling to recapture those glory days.
Rexall Place originally opened in 1974 as the Northlands Coliseum, when the Oilers (30-43-7) played in the WHA. By the time they joined the NHL for the 1979-80 season, their fortunes were on the rise mainly on the strength of one player - Wayne Gretzky. His vision and skill revolutionized the game as No. 99 set single-season marks for goals (92 in 1981-82), assists (163 in 1985-86) and points (215 in 1985-86), all of those marks coming after he scored 50 goals in the first 39 games in 1980-81, a feat completed with his five-goal game versus Philadelphia on Dec. 30, 1981.
"You look at some of the records, you look at the things that happened in the building and you can't help but have good memories," goaltender Grant Fuhr told the team's official website. "I got a point ... it was on his 50th."
The Oilers won four Stanley Cup titles in five years from 1984-88, and the misplayed puck by defenseman Steve Smith that caromed off Fuhr's skate and into the net in Game 7 of their 1986 Smythe Division finals against Calgary is arguably the only reason they didn't win five in a row.
"If we had won that series and maybe possibly another cup, there's five in a row right there," forward Dave Lumley said. "It was crushing."
They added that fifth title in 1990 two seasons after trading away Gretzky, the face of the franchise, as Mark Messier filled the leadership and playmaking void. The two were among seven - Fuhr, Glen Anderson, Paul Coffey, Jari Kurri and coach Glen Sather - who are Hall of Famers from those halcyon days, with Randy Gregg, Charlie Huddy and Kevin Lowe five-time champions along with Messier, Fuhr, Anderson and Kurri.
While the talent currently assembled in Edmonton is nowhere near that of the team's glory days, the constant rebuilding of a team that will miss the playoffs for a 10th straight year has resulted in a series of high draft picks - including four No. 1 overall selections in the past six years - who have yet to come together. First-year coach Todd McClellan has had an up-and-down season trying to build around that latest top pick - Connor McDavid - and railed against his team following a 5-0 defeat to Calgary on Saturday that was Edmonton's third home shutout loss in eight games.
''That's the exact (thing) we're trying to eradicate from this group,'' said McLellan, whose Sharks teams made the playoffs in his first six seasons. ''You work hard, you try to get some foundation and you give it all back in one night. We were outshot, we were outhit, we were outscored, out-faceoffed, out-power played, out-penalty killed.
''Forget about the wins and the losses, it's just the effort. Because that's freaking embarrassing.''
Edmonton has gone 3-10-1 in its last 14 at Rexall Place, getting outscored 44-25 overall.
''We have to be better as a team,'' said forward Taylor Hall, the first of those top picks in 2010. ''You want to play well in that final Battle of Alberta and have a good last home game at Rexall. We are going to have to be better next game.''
Vancouver (30-36-13) seeks a season-high fourth straight victory after defeating Los Angeles 3-2 on Monday. Jared McCann scored the winner in the second period and Ryan Miller made 40 saves for the Canucks, whose wins in the streak have come against the playoff-bound teams from the Pacific Division.
''We're happy with the wins, but we know where we stand,'' Miller said. ''We know it's not good enough and we're on the outside looking in. At least on my part, I feel like there's a foundation (for next season).''
---
---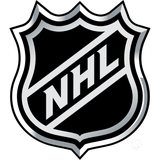 Get more from National Hockey League
Follow your favorites to get information about games, news and more
---