National Hockey League
National Hockey League
Canucks must put Cup loss behind them
Published
Sep. 7, 2011 1:00 a.m. ET

The Canucks came within one win of the first Stanley Cup championship in franchise history, but couldn't close out the Bruins in either Game 6 or 7. While that series went the full seven games, it really wasn't all that close with Vancouver squeaking out three one-goal victories on home ice and Boston blowing out the Canucks in the other four games, including the decisive Game 7 in Vancouver.
It was the third time the Canucks have reached the Final. It took 12 years to make it back after losing to the Islanders in 1982 and 16 seasons after losing to the Rangers in 1994, which doesn't bode well for a quick return this time around. However, Vancouver does have the talent to make another deep run in the playoffs.
2010-11 record: 54-19-9, 117 points (1st Northwest Division; 1st Western Conference; beat Chicago 4-3 in first round of playoffs, Nashville 4-2 in second round and San Jose 4-1 in Western Conference Final; lost to Boston 4-3 in Stanley Cup Final)
Key additions: F Marco Sturm (free agent); F Byron Bitz (free agent); F Andrew Ebbett (free agent); F Mike Duco (trade with Florida); F Mark Mancari (free agent); F Steve Pinizzotto (free agent); D Alexander Sulzer (free agent); F Owen Nolan (camp tryout invitation); F Todd Fedoruk (camp tryout invitation)
Key losses: D Christian Ehrhoff (signed with Buffalo); F Raffi Torres (signed with Phoenix); F Tanner Glass (signed with Winnipeg); F Alexandre Bolduc (signed with Phoenix); F Jeff Tambellini (signed with ZSC Lions, Switzerland); F Sergei Shirokov (traded to Florida); F Guillaume Desbiens (signed with Calgary)
Burning question: How will Roberto Luongo bounce back from his struggles in the Cup Final?
Luongo put together another spectacular regular season, being named a finalist for the Vezina after tying for the league lead in wins with a 38-15-7 record, second with a 2.11 GAA and fourth with a .928 save percentage. After a shaky start to the opening series against Chicago, he maintained that strong play for most of the playoffs, but it all fell apart in the Final. He was fine on home ice, posting a pair of 1-0 shutouts in Rogers Arena. But in Boston he was a complete train wreck, giving up eight goals in Game 3, four more on 20 shots before being pulled in Game 4, then three goals on just eight shots before getting the hook again just 8:35 into Game 6.
The return home for Game 7 was no cure, as he was shaky again with three goals allowed, including one shorthanded, on 20 shots in a 4-0 loss. Will Luongo, who has long been labeled as a goalie who struggles to come up big in clutch situations despite his gold medal win in the 2010 Olympics, be able to shake off this latest setback?
The Canucks certainly hope so, as Luongo is entering just the second year of a mammoth 12-year, $64 million contract. They have a capable young backup waiting in the wings in Cory Schneider, who should be starting for someone soon, but that's not likely to be the Canucks. Vancouver's committed to Luongo, and it's up to him to prove he can take that last huge step to lead a team to a Cup.
2011-12 outlook: Besides Luongo, Vancouver possesses plenty of talent, though Luongo was far from the only Canuck who struggled in the Final after a strong regular season. The last two NHL scoring champs, twin stars Henrik Sedin (112 points in 2009-10 and 19-75-94 totals last season) and Daniel Sedin (41-63-104 last year) combined for just two goals and five points in the Final. They were also a combined minus-12, with each of them a minus-4 in Game 7 as they both were on the ice for all four Boston goals.
Selke Trophy winner Ryan Kesler (41-32-73) had a huge year of his own, but is questionable for the start of the season after undergoing hip surgery following the playoffs. Mason Raymond (15-24-39) will definitely miss at least the start of the season after suffering a broken back in the Final, and Mikael Samuelsson (18-32-50) is also recovering from surgery for a sports hernia.
The Canucks do still have some extra bite in their attack with Alexandre Burrows (26-22-48) and Jannik Hansen. They'll miss Christian Ehrhoff's offensive skills on the blue line, but they re-signed Kevin Bieksa and Sami Salo. Surprisingly, after Boston's physical play exposed Vancouver's weaknesses in the Final, the Canucks actually could have an even more finesse-oriented lineup this season. Hard-hitting Raffi Torres signed in Phoenix, grinder Tanner Glass in Winnipeg and tough guy Guillaume Desbiens in Calgary. The Canucks, in turn, added more skill, and more health risks, with former Bruin Marco Sturm and Andrew Ebbett. Agitator Mike Duco could add some sandpaper if he makes the lineup, and ex-Bruin Bitz also brings some size, but this isn't going to be a particularly physical or intimidating lineup, at least if they just hit between the whistles and not deliver late blows like Aaron Rome's controversial shot on Nathan Horton in Game 3 of the Final.
Did you know? It shouldn't have come as too much of a surprise to see Tim Thomas play so well against Vancouver in the Cup Final. Not only was the Bruins netminder in the midst of a historic campaign, but he's always been at his best against the Canucks. In three regular season starts against Vancouver, Thomas has allowed just one goal on 98 shots, going 3-0-0 with a 0.33 GAA, .990 save percentage and two shutouts. His numbers in the Final were almost as good, going 4-3 with a 1.15 GAA, .967 save percentage and two more shutouts. Thomas enjoys playing all the Western Canadian teams, as he's 8-1-0 with an 0.89 GAA, .972 save percentage and five shutouts in nine career regular season starts against Edmonton, Calgary and Vancouver.
---
---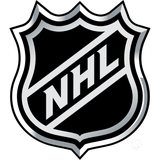 Get more from National Hockey League
Follow your favorites to get information about games, news and more
---