Vancouver Canucks
Vancouver Canucks
Canucks-Ducks Preview
Published
Nov. 29, 2015 3:17 p.m. ET

The Anaheim Ducks and Vancouver Canucks have been fixtures in the postseason in recent years, but neither team has played like a playoff team in 2015-16.
Anaheim looks to avoid a third straight loss Monday night when it hosts Vancouver, which has dropped six of eight.
The Ducks (8-11-5) have reached the playoffs in eight of the last 10 years, while the Canucks (9-8-7) have gotten there in 11 of 14. Anaheim has continued to struggle this season after posting the best record in the Western Conference last season, though, going 3-4-3 in its last 10.
Vancouver, meanwhile, has lost nine of 12.
The Ducks lost 3-2 in overtime to Chicago on Friday, their second loss beyond regulation to the Blackhawks this season. They surrendered two goals in the final 1:41 before Artem Anisimov scored in OT.
Anaheim fell to Chicago in the Western Conference finals and has lost 10 of 14 overall meetings.
"This isn't about Chicago," said center Andrew Cogliano, who scored his third goal. "It's about playing our game, putting a team away and finishing it."
Anaheim is 1-5 in games decided past regulation, having led in four of those defeats.
"For 58 minutes, we were pretty solid whenever we had to be," coach Bruce Boudreau said. "They came in and found a way. It's not that it's them. It's giving up two goals in the last minute, and an overtime goal again. It's pretty frustrating."
Vancouver (9-8-7) will be playing on the road for the 10th time in 13 games. The Canucks have also been unfortunate beyond regulation, with three of their last nine losses getting decided in that fashion, including a 3-2 shootout defeat at Dallas on Friday.
Henrik Sedin forced overtime with a power-play goal with 4:10 remaining in the third period, but the Canucks surrendered two power-play goals in five opportunities.
"Five-on-five, I thought we deserved another point," Sedin said. "Special teams, I thought we didn't deserve anything."
The Canucks' penalty killing has been abysmal over the last 12 games, as they've given up 14 goals on 44 opportunities. They had allowed three goals in 32 chances prior to that stretch.
They've scored on 11 of 37 man advantages in the past eight games, but Sedin's goal was the only one in seven chances against the Stars.
"Our timing is off (on the power play)," he told the team's official website. "We're not executing when we need to. You can talk about outworking the other team, but if you have an extra man out there, you got to be able to use the guys that are open. We had a tough time setting up. We stuck with it, but it wasn't good enough."
The Ducks have gone 8 for 26 on the power play over the last 10 games, but are minus-9 in even-strength situations in that span and a league-worst minus-19 on the season. Vancouver is plus-5 on five-on-five.
Both Sedins own seven-game point streaks, with Henrik recording three goals and seven assists in his and Daniel tallying six goals and six assists.
Vancouver won 2-1 in a shootout at Anaheim on Oct. 12, their second straight victory in the series. The Canucks haven't won three consecutive meetings since Nov. 27-Dec. 30, 2007.
---
---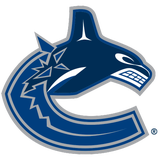 Get more from Vancouver Canucks
Follow your favorites to get information about games, news and more
---