National Hockey League
National Hockey League
Canadiens hire Therrien as coach
Published
Jun. 5, 2012 1:00 a.m. ET

Michel Therrien is coach of the Montreal Canadiens again, a home-grown product who rejoins a storied franchise that fell to last place this season and angered many Francophone fans across Quebec over a previous coaching hire.
Therrien, a Montreal native, succeeds Randy Cunneyworth. He coached the Canadiens from 2000 until he was replaced by Claude Julien in 2003.
The announcement Tuesday ended weeks of speculation over the choice by new general manager Marc Bergevin. Former NHL coach Marc Crawford and the popular former goaltender Patrick Roy, now coach and general manager of the junior Quebec Remparts, were also believed to be top candidates.
Therrien has been working in television since he was let go by the Pittsburgh Penguins a few weeks before their run to the Stanley Cup in 2009. He inherits a Canadiens team that went 31-35-16 this season, finished last in the Eastern Conference and missed the playoffs for the first time since 2007.
Therrien acknowledges he's different from the time he first coached the team.
''We all change,'' he said. ''There's a lot of people in that dressing room here and I could tell you guys (media) changed a lot, too.''
''It goes with maturity,'' he added. ''I got a lot of experience coaching that club before and I brought that experience and knowledge when I left Montreal.''
Cunneyworth was made interim coach after Jacques Martin was fired in December. The move provoked howls of protest among many in Quebec because he was the first non-French speaker to hold the job in four decades. Canadiens President Geoff Molson apologized and promised the next coach would be bilingual.
At the end of the season, the team announced that Cunneyworth was no longer the coach and it would be up to the new coach to decide whether to keep him as an assistant.
Therrien was hired by Montreal in 1997 to coach their top farm team, which was then in Fredericton after taking the junior Granby Predators to a Memorial Cup the previous year.
He was hired as coach of the Canadiens in 2000 to replace the fired Alain Vigneault. Therrien's team ended a four-year run of missing the playoffs by reaching the second round in 2002. He had a 77-77-36 record in his first stint with the Canadiens.
''I'm certainly a better coach now than I was 10 or 15 years ago. I learned a lot about myself. I learned a lot about the game, too. And when I did pro scouting I saw the game in a little different way. The experience I got will certainly help me a lot.''
After leaving Montreal, he joined the Penguins' AHL club in Wilkes-Barre from 2003 until he was called up to Pittsburgh to replace Ed Olczyk in 2005.
''I got a chance to work with some great, young kids over there (Wilkes-Barre) and we reached the Calder Cup final and when I moved back to the NHL I was confident,'' Therrien said. ''I got a great challenge in Pittsburgh and got the chance to work with some great young players and the confidence in all those things helped me a lot.''
The following season, a Penguins team led by Sidney Crosby made a 47-point jump to 105 points. In 2007-08, they reached the Stanley Cup final, losing in six games to Detroit. The team was faltering late in the 2008-09 campaign when Therrien was replaced by Dan Bylsma, who took the club to its first Stanley Cup since 1992.
Therrien has coached 462 NHL games with a 212-182-68 record. He is 21-16 in playoffs games. Between the NHL and AHL, he has coached an even 1,000 pro games.
He is the sixth man to have a second stint as Canadiens coach, joining Newsy Lalonde, Leo Danderand, Cecil Hart, Claude Ruel and Bob Gainey. Gainey, who also was general manager, coached two seasons — in 2004-05 after Julien was fired and 2008-09 after Guy Carbonneau was let go.
''I found a guy who learns, who adapts well and who understands that things change,'' general manager Marc Bergevin said. ''His work ethic is second to none and that's important to me. I made the decision and I'm really comfortable with it.''
---
---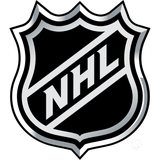 Get more from National Hockey League
Follow your favorites to get information about games, news and more
---