National Hockey League
National Hockey League
Canadiens 5, Islanders 3
Published
Dec. 18, 2011 5:35 p.m. ET

The Montreal Canadiens have not lost through regulation in their last six games - somehow.
Petteri Nokelainen scored with 6:15 remaining as Montreal recovered after giving up a two-goal lead in the third period, beating the New York Islanders 5-3 Tuesday night.
The Canadiens won won for just the fifth time in 13 home games to end a four-game skid at the Bell Centre (0-1-3).
''Well, we tried to lose it there at the end,'' said Carey Price, who made 29 saves. ''We've got to make it the hard way but at least we got it done.''
Nokelainen drove a slap shot past Al Montoya from the right point for the tiebreaking goal moments after Montreal squandered a 3-1 advantage.
''We got caught out there a little bit tired and we just lost coverage there,'' Islanders forward Brian Rolston said.
Hal Gill added an empty-netter in the final minute for his first goal of the season. The Canadiens are on a 3-0-3 run overall, including Saturday's win at New Jersey which saw Price stop a penalty shot with less than a minute to go in the third.
Andrei Kostitsyn and Mathieu Darche gave Montreal a 2-1 lead in the first period. Erik Cole extended the margin to two goals 31 seconds into the third when he scored on a power play.
Matt Moulson scored in the first period for the Islanders and they tied it in the third on goals by Josh Bailey and John Tavares.
Bailey drew the Islanders to 3-2 when he beat Carey Price with a back hand at 5:18. Tavares pushed home a loose puck in the crease with about 8 1/2 minutes left for his 10th goal.
''I think we just get a little bit too comfortable, not getting the pucks deep,'' Nokelainen said. ''I think that's the biggest thing, chipping the pucks out. I think it's a humble issue, a little bit. You have to respect teams and, like the Islanders tonight, they have good skills. If you give them room they will score.''
Moulson gave New York a 1-0 lead with his team-leading 15th goal 7:50 into the game. Al Montoya stopped 24 shots for New York, which has lost three straight (0-2-1).
''They battled and that's what you look for,'' Islanders coach Jack Capuano said. ''We're down by two goals and we kept coming, we didn't quit. Those guys aren't going to quit. There's no excuses for losing and sometimes you get sick and tired of hearing it but it was a game that I thought we at least come out with a point for sure.''
Newly-acquired defenseman Tomas Kaberle got his third point in two games with Montreal with an assist on Kostitsyn's goal, which tied the score 1-1 at 9:15 of the first.
Darche put the Canadiens ahead at 13:28 when he beat Montoya with a long slap shot from above the right faceoff circle.
Cole made it 3-1 when he blasted David Desharnais' pass between the Islanders goalie's pads from the goalmouth.
Former Islanders defenseman Chris Campoli returned to the Canadiens' lineup for the first time since Montreal's first game of the season.
Montreal's Travis Moen left the game after he was struck on the foot by a shot in the first. He did not return.
NOTES: The Islanders were without RW Nino Niederreiter, who suffered a concussion Saturday on a hit by Dallas' Mark Fistric. Though no penalty was called on the play, Fistric was suspended for three games by NHL disciplinarian Brendan Shanahan for leaving his feet to deliver his check. ... Canadiens D Alexei Emelin was left out of the lineup for the first time in 15 games.
---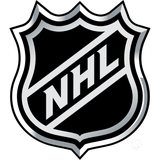 Get more from National Hockey League
Follow your favorites to get information about games, news and more
---