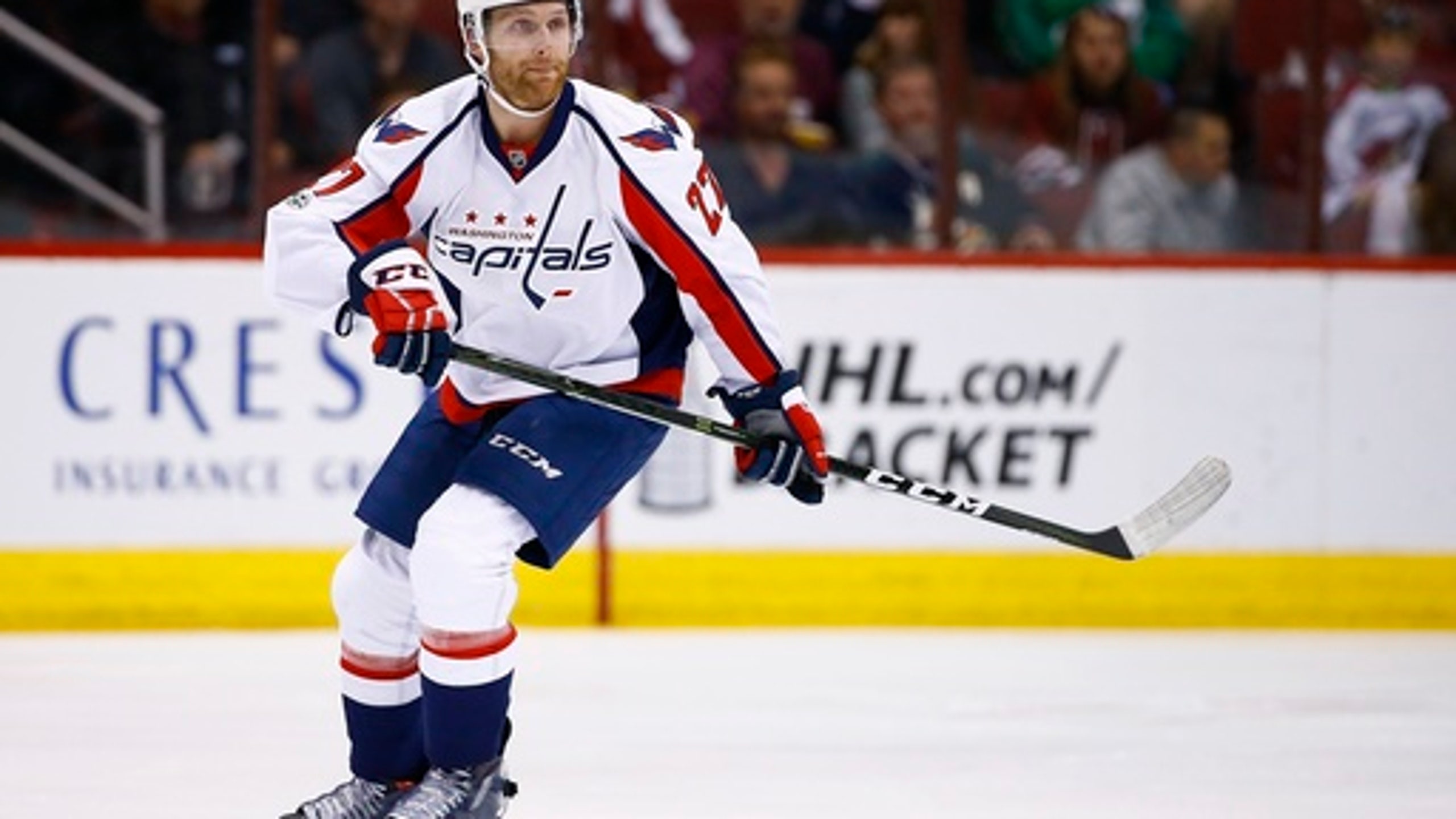 Canadian teams celebrate national holiday with free agency
BY AP • July 1, 2017
Canada Day coincided with the start of NHL free agency, giving hockey fans north of the border two holidays to celebrate in one day.
The Montreal Canadiens got the party started in the opening minutes of free agency Saturday by signing defenseman Karl Alzner to a $23 million, five-year deal.
Alzner was drafted No. 5 overall in 2007 by the Washington Capitals and spent his entire career with them, but the Alex Ovechkin-led team has failed to contend for a Stanley Cup. Alzner left in part because he believes Montreal gives him a better chance to win a championship on a team with goaltender Carey Price and defenseman Shea Weber.
''There's already opportunity next season to be a serious threat,'' Alzner said. ''We had good teams in Washington, but we couldn't quite get over that hump. I had an opportunity to get a chance to get over that hump with a new club, so I took that.''
- The Winnipeg Jets, who have made the playoffs only once since 2007 when the franchise was in Atlanta, made a pair of significant moves. They signed defenseman Dmitry Kulikov to a three-year deal worth nearly $13 million and goaltender Steve Mason to a $8.2 million, two-year deal.
''We feel we're ready to take the next step,'' Jets general manager general manager Kevin Cheveldayoff said.
- Vancouver, which has failed to make the postseason in consecutive years for the first time this century, made a series of signings to surround Henrik and Daniel Sedin with more talent. The Canucks desperately hope the money they invested in free agency pays off better than it did last year when Loui Eriksson had his lowest point total in a decade during the first season of his $36 million, six-year contract.
Sam Gagner settled for a $650,000, one-year deal last year, a month after free agency opened, with the Columbus Blue Jackets and had a career-high 50 points. The 27-year-old forward cashed in on his season, signing a $9.45 million, three-year deal with the Canucks. Vancouver also added defenseman Michael Del Zotto with a $6 million, two-year contract and signed goaltender Anders Nilsson to a $5 million, two-year deal to replace Ryan Miller. The Canucks spent less than a $1 million a year to add depth with center Alexander Burmistrov and defenseman Patrick Wiercioch.
- The Ottawa Senators seemed to make more news off the ice, announcing Daniel Alfredsson was stepping down as their senior adviser of hockey operations. They did sign 32-year-old journeyman center Nate Thompson to a $3.3 million, two-year deal, hoping he can bounce back from injury-shortened seasons with the Anaheim Ducks.
- Toronto, coming off a rare playoff appearance, is sticking to its plan to draft and develop players instead of relying on free agents. The Maple Leafs, though, did make one significant move by adding Ron Hainsey with a $6 million, two-year contract.
- The Edmonton Oilers spent a lot of money a year ago in free agency, luring Milan Lucic with a seven-season, $42 million contract and he helped the Connor McDavid-led team reach the playoffs for the first time since 2006. Now, they have to save some money to pay their young MVP a lot in his next deal that will start during the 2018-19 season.
Edmonton general manager Peter Chiarelli acknowledged the players the franchise adds this month will likely just add depth, but seems intrigued by 24-year-old winger Ty Rattie. He has played in fewer than 10 NHL games the past three seasons with Carolina and the St. Louis Blues, who drafted him No. 32 overall in 2011.
''He's under-achieved at the NHL level,'' Chiarelli said. ''I don't know why, but I think he's got a chance to play on our team.''
- The Calgary Flames were quiet on the opening day of free agency, a day after making a big move by re-signing defenseman Michael Stone to a three-year deal worth $10.5 million.
---
More AP NHL: https://apnews.com/tag/NHLhockey
---
---