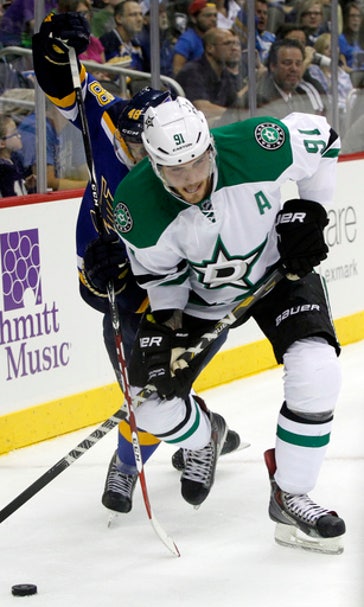 Calf sidelines Stars' Seguin in playoffs after Achilles cut
May 13, 2016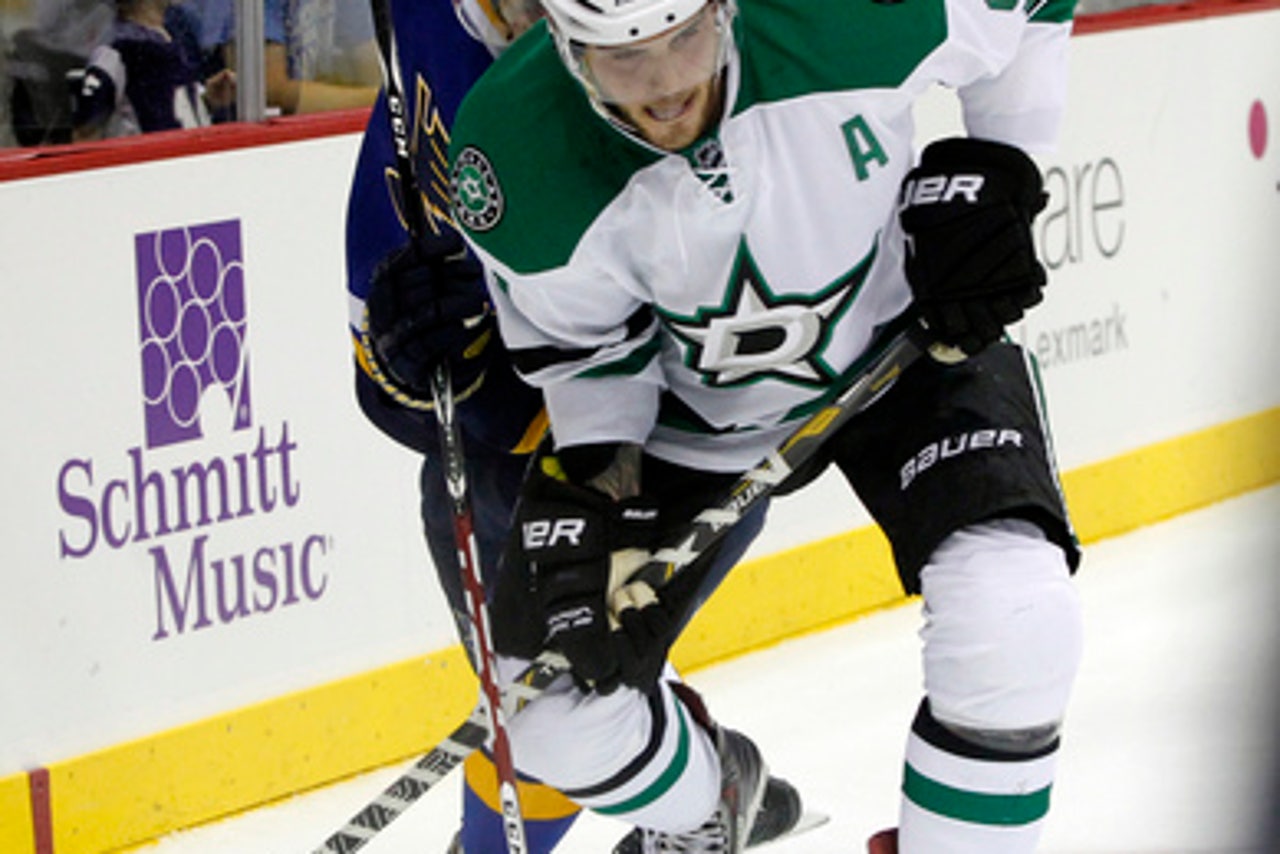 FRISCO, Texas (AP) Tyler Seguin says he didn't even know he had calf muscles before the All-Star forward from Dallas injured one trying to come back from a cut on his left Achilles tendon.
So the 24-year-old will just add that to his offseason conditioning checklist as he tries to get healthy for next year after sitting out all but one postseason game this season.
''Probably the toughest time of my career I would say, being away from the rink,'' Seguin said Friday following team meetings two days after a Game 7 loss at home to St. Louis with a trip to the Western Conference finals at stake. ''Just two months of trying to find a fine line between supporting the guys and also not being a distraction and making sure they can do their jobs.''
The trouble started March 17 when Seguin was cut during a 4-3 victory against Tampa Bay. He missed the final 10 games of the regular season but was skating close to full speed when the playoffs started.
After Seguin missed the opener against the Wild, coach Lindy Ruff decided to give the team's No. 2 scorer behind captain Jamie Benn a shot in the second game. The left calf, weakened by the layoff, didn't last long.
''It was another fluke thing that happened, a weird step that made it go fireworks in my leg,'' said Seguin, who had 73 points during the regular season (33 goals, 40 assists). ''I've never felt anything like that.''
The Stars also revealed Friday that Patrick Sharp separated a shoulder in the St. Louis series and fellow forward Antoine Roussel had a strained abdomen. Both played all 13 postseason games. Travis Moen was limited to six games with a broken wrist.
Dallas led the Western Conference with 109 points in the regular season, and extended the second-place Blues to seven games despite getting outscored 25-14 in the series. Dallas never scored more than three goals in a game.
''It was going to be a tight series regardless of who was in the lineup,'' forward Jason Spezza said. ''Would he have helped us? Definitely. He's a special player in the league. The reality of it was is he wasn't going to be able to play. You almost just block it out and you move forward and that shows the resiliency of the group.''
Ruff pointed to several missed chances early before Game 7 got out of hand and the Blues cruised to a 6-1 victory.
''I'm going to tell you if you give Tyler a couple of those opportunities that some of our players had, he doesn't miss,'' Ruff said after falling to 0-4 in Game 7s as a coach. ''That's just what he is. He's a dynamic goal scorer, and he doesn't need five chances to score one.''
If Seguin is healthy and the Stars are contending a year from now, the high-scoring duo of Benn and Seguin will try to win a postseason series together for the first time. They lost in the first round to Anaheim in 2014, Seguin's first season with the Stars.
''I think whenever you have a chance to have Tyler in the lineup, it's going to make your team better,'' said Benn, the captain who was second in the NHL in regular-season points with 89 (41 goals, 48 assists) and tied for second in playoff points through two rounds with 15 (five and 10). ''It was tough not having him, but we had to find a way to do it without him and came up short.''
From Seguin's point of view, the Stars were effective without him.
''We bought into playing with who was in the lineup,'' he said. ''I don't think anyone was really thinking about that during the games. But obviously when we're in those close games, and I'm watching upstairs and I know I can help.''
Maybe next year.
---
---