National Hockey League
National Hockey League
Bruins top Rangers, sweep NY weekend
Published
Apr. 1, 2012 1:00 a.m. ET

When you are already the defending Stanley Cup champions, it takes a whole lot more than a division title to really get the party started.
Tim Thomas survived a third-period barrage from the New York Rangers, and Boston held on for a 2-1 victory on Sunday night that clinched the Northeast Division for the Bruins.
It also kept the Rangers from wrapping up the No. 1 seed in the Eastern Conference, and gave Boston a long-awaited win over New York - a potential postseason opponent in the coming weeks. The Bruins had dropped all three previous meetings to the Rangers this season, five straight dating to last season, and nine of 11.
''It was an important win for a number of reasons,'' said Thomas, who made 19 saves in the scoreless third period and 33 overall. ''One of those was to show them we're not a pushover team just in case we get matched up in the playoffs.''
The Bruins donned division champion hats in their low-key dressing room. With the win, Boston also secured the No. 2 seed in the East, so it has little else to shoot for other than fine-tuning in the final three regular-season games.
''We're not playing for position in the conference, but we are playing for our own momentum and our confidence,'' Thomas said. ''It's good, but it's not the banner we want. We want something else to go along with it.''
After falling behind 1-0 in the first period, the Bruins stormed back in the second and got just enough offense from Dennis Seidenberg and Patrice Bergeron to put this one away.
Seidenberg tied it, and Bergeron provided the lead for the Bruins, who are 7-1-1 in their last nine games. Boston swept a weekend in New York with victories over the Islanders and Rangers on back-to-back days.
''We were struggling for a couple of months getting a win here and there, but never finding the consistent basis we are used to,'' Seidenberg said. ''We just have to keep this going as we get ready for the playoffs.
''This was very important. We had a lot of frustrating games against them. We put a lot of pucks on the net, and (goalie Henrik) Lundqvist stood on his head. They were doing to us what we usually do to other teams.''
Marian Gaborik scored his 40th goal of the season early in the first period, but the Rangers couldn't muster anything else against the Bruins. Lundqvist made 19 saves for New York, which leads Pittsburgh by five points.
New York needs only one point in its final three games to finish first. The Rangers had won four in a row and six of seven. They outshot the Bruins 19-3 in the third period, but couldn't get even.
''These games against Boston ... these are hard games,'' Rangers coach John Tortorella said, ''but I have no problem with how we played.
''If we play like this, we'll find a way to win. Tonight, we didn't, but I think we did a lot of good things.''
Thomas, who got the day off Saturday, is 5-1-1 in his past seven outings. He made the most of the offensive support he got.
After Brad Richards lost control of the puck as he attempted to carry it out of his own end, the Bruins worked it back around and set up Seidenberg for a slap shot that beat Lundqvist, who appeared to be briefly screened when players crossed in front of him, at 4:00.
Seidenberg returned after a two-game injury absence - the only games he has missed this season. Seidenberg has scored in consecutive games after going 26 straight without a goal. The defenseman has five this season.
Bergeron got help from the Rangers in netting his 22nd during a power play with 8:08 left in the second. New York defenseman Dan Girardi had the puck in the corner to the right of Lundqvist, but had it knocked off his stick by Tyler Seguin. He nudged it over to Bergeron, who jammed a shot in at the left post to make it 2-1.
''It took a weird bounce,'' forward Brian Boyle said. ''He threw it on there quick, and that was that. We had plenty of time to come back from that. We weren't discouraged.''
The Rangers' 25th-ranked power play plagued them again as New York went 0 for 3, including a two-man edge for 22 seconds in the third. New York thought its power play was getting in shape after the Rangers scored two man-advantage goals in each of the previous two games for the first time this season.
Thomas had a scary moment in the closing minutes when he came far out to play the puck, and fumbled it, but Derek Stepan couldn't put a backhander past him into the vacated net. He also denied Artem Anisimov during the Rangers' late-game push for the tying goal.
''He saved his best for the end,'' Bruins coach Claude Julien said. ''We were on the bench seeing a puck going in, and all of a sudden that pad came right out and made a big save.''
Gaborik gave the Rangers the lead 4:33 in with no assists from his teammates but a big one from Bruins captain Zdeno Chara. The 6-foot-9 defenseman fired a shot from the left point that struck teammate Jordan Caron and knocked him to the ice. Gaborik picked up the loose puck and raced out on a breakaway. He beat Thomas, who had skated out above the crease, and excitedly celebrated, crouching to his knees and pumping his arms.
''The goal was a lucky bounce for Gaborik,'' Seidenberg said. ''With his speed, it's impossible to stop him. We kept putting pressure on their net. Once we got that first goal, we found our way into the game and felt more comfortable.''
Gaborik reached 40 goals for the third time in the NHL - all in the past five seasons and twice in three with the Rangers.
Notes: Bruins C Gregory Campbell sat out after he was struck in the foot by a puck on Saturday. Seidenberg had been out because of an infection in a cut above his left knee. ... Lundqvist, who made his ninth straight start, was 6-2 in the previous eight.
---
---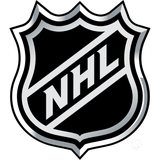 Get more from National Hockey League
Follow your favorites to get information about games, news and more
---