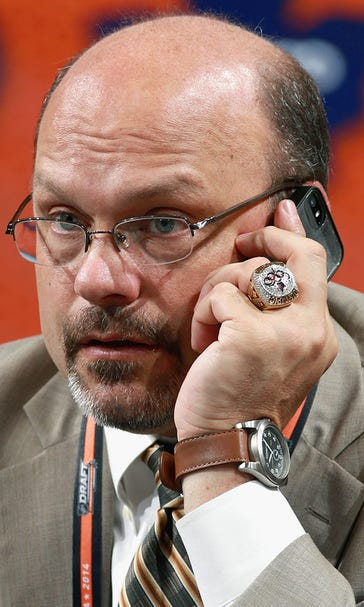 Bruins fire GM Chiarelli four years after Stanley Cup win
April 15, 2015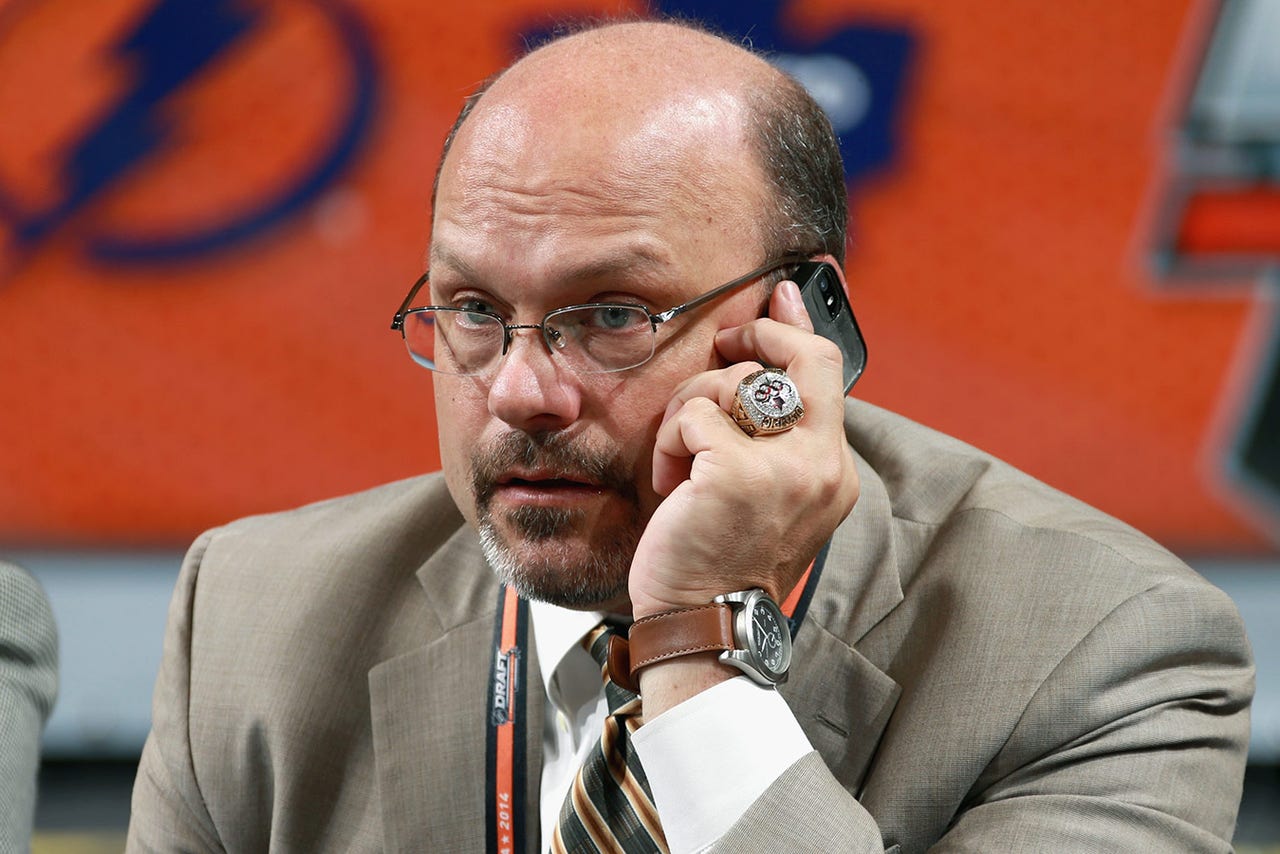 The Boston Bruins fired general manager Peter Chiarelli on Wednesday, days after missing the playoffs for the first time in eight years and just four seasons after the franchise won its first Stanley Cup title since 1972.
The statement from the team said coach Claude Julien and the rest of his staff "will remain in place at this time."
"I don't want to take away anything that Peter accomplished here," Bruins president and Hall of Fame forward Cam Neely said at a news conference. "I mean, he's going to go down in history as the GM that brought the Stanley Cup back to Boston, the first time in 39 years, so that says a lot about his abilities as a general manager. ... We just felt moving forward was the best thing for us to do."
No interim was named, and Neely said the team will conduct an "exhaustive" search for a permanent replacement.
"We will leave it up to that GM to decide what he wants to do with our coaching staff," Neely said. "Claude certainly understood that."
Chiarelli was hired in 2006, and he assembled the team that beat the Vancouver Canucks for the 2011 NHL championship. The Bruins returned to the Stanley Cup Finals in 2013, and last year they had the best regular-season record in the league.
But this year they were eliminated from the playoff race on the final day of the regular season. Bruins CEO Charlie Jacobs said the decision was made Tuesday and Chiarelli was told Wednesday.
"This season happened to end a lot earlier for us. And we've been very fortunate in that regard," Jacobs said. "I can't thank him enough for 2011 and what a ride that was. But we felt it was time to move on and this was the move."
The Bruins were hampered this season by injuries to defensemen Zdeno Chara and Dougie Hamilton and center David Krejci.
But Chiarelli also made two costly decisions last offseason.
After letting Jarome Iginla leave as a free agent, Chiarelli failed to replace his scoring potential, and the Bruins dropped from No. 3 in the NHL in goals scored to No. 23. He also traded defenseman Johnny Boychuk to the New York Islanders just before the season -- a salary cap move that left the team short.
With one game left in the season, Chiarelli called it "a failure on everybody's part."
"But being a failure doesn't mean there has to be a complete overhaul of everything," he said.
A Harvard graduate, Chiarelli was the assistant GM in Ottawa when he was hired to take over the Bruins in 2006. Coach Dave Lewis lasted just one season, in which the team missed the playoffs, before Chiarelli hired Julien to replace him.
In 2011, the Bruins overcame a 3-2 series deficit to beat Vancouver for their sixth Stanley Cup. Two years later, they lost a six-game final to the Chicago Blackhawks.
At the team's postseason news conference, Julien said that whether he keeps his job "is not my decision to make."
"I've been here for eight years and enjoyed being here," he said. "And (I'm) certainly looking forward to staying here. But again, having said that, I also understand the nature of this business."
Neely said the change in the front office does not mean the team is heading into a lengthy rebuilding phase.
"We've got still a good core of players that have great character, that -- to a man, most of them -- admitted that they had an off-year this year," Neely said. "I would think that that group is still good enough to help us compete for championships."
---
---