National Hockey League
National Hockey League
Boucher providing bonding course
Published
Jan. 13, 2013 9:45 p.m. ET

Tampa Bay Lightning coach Guy Boucher has put together a crash course on team bonding.
After holding their first post-lockout workout Sunday on home ice in Tampa, the Lightning will travel about 2 1-2 hours south for four days of practice and team activities starting Monday in Estero, Fla.
''I'm not going to kid myself. It takes three weeks to a month to really put things on the ice ... a system and really execute it consistently, and even then we usually start the year all over the place like everybody else,'' Boucher said. ''These guys are going to be animals coming out of a cage. They've been wanting this for a long time. The main focus this week is game shape and chemistry.''
Tampa Bay, which missed the playoffs last season one year after reaching the Eastern Conference finals, opens the regular season Saturday night at home against the Washington Capitals.
''Anytime you can have a chance to bond even more, it's just going to benefit the team,'' said center Steven Stamkos, who scored a league-leading 60 goals last season. ''I know Guy is a big fan of this. Obviously, there's going to be a lot of hard work. We're not going down there to have fun all the time, but there's going to be opportunities that guys are going to get know each other even more.''
Nearly one week after a tentative labor deal was agreed to by the league and its players, the sides agreed to a required memorandum of understanding on Saturday night that allowed for training camps to start.
''It's frustrating it took four months of the season, and we acknowledge that,'' Tampa Bay chairman Jeff Vinik said. ''We're working as hard as we can, I know the players are, to win back our fans. Players and owners alike agree that this process was unfortunate, not in anybody's best interest and harmed our game.''
''So, one way we're trying to repay the fans is have a 10-year agreement so they know that for another decade they don't have don't have to endure another situation like this,'' he said.
NHL teams will play a 48-game regular season. The Lightning's training camp totals just six days.
''We don't have much time,'' right wing Martin St. Louis said. ''We want to have a good start. I think the biggest thing we have to address is, obviously, our conditioning, but our chemistry as well. So we have to jell ... we have to come together quick.''
In addition to Stamkos and St. Louis, holdovers include Vincent Lecavalier and Ryan Malone. Tampa Bay added goalie Anders Lindback, and defensemen Sami Salo and Matt Carle during the offseason.
''It's nice to be here, and go back on the ice,'' Lecavalier said. ''The whole atmosphere of getting back in it, it's exciting.''
The Lightning held a fan fest before Sunday's practice, an event that included an hour-long autograph session. Several thousand fans attended and gave the team a loud ovation at the beginning and end of the workout.
''Obviously, we're very excited that this is all in the past now,'' St. Louis said of the lockout.
---
---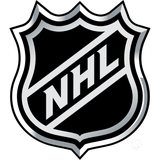 Get more from National Hockey League
Follow your favorites to get information about games, news and more
---