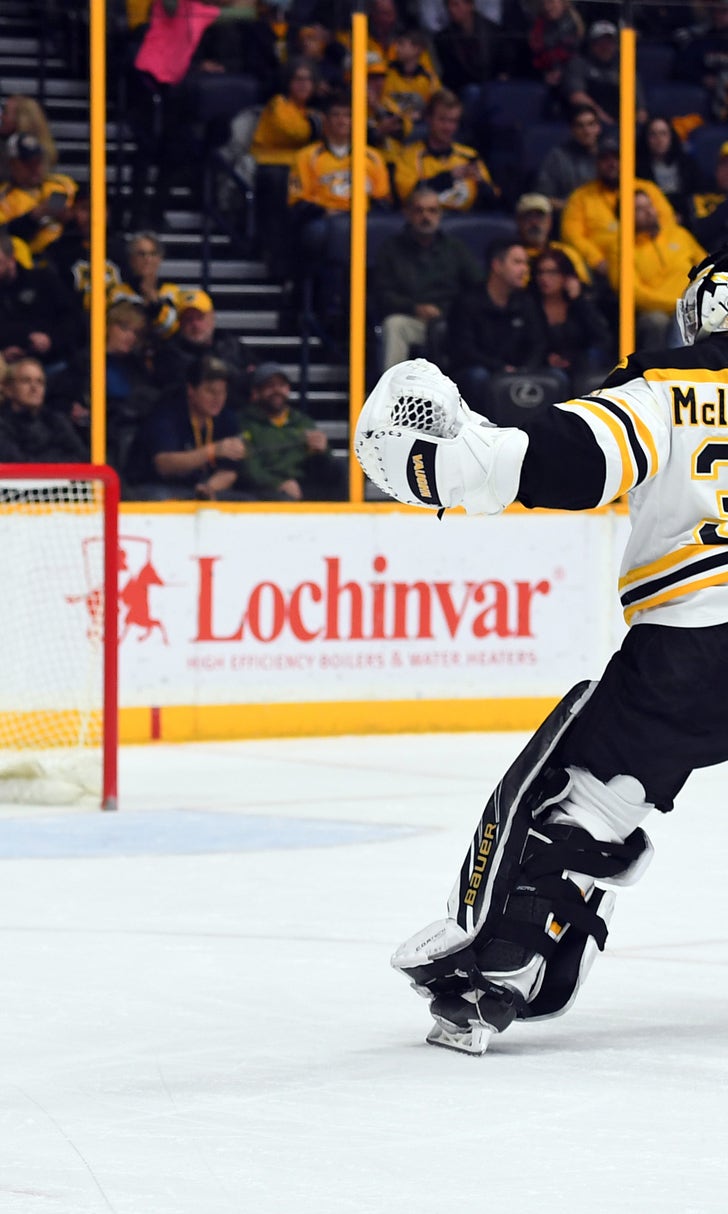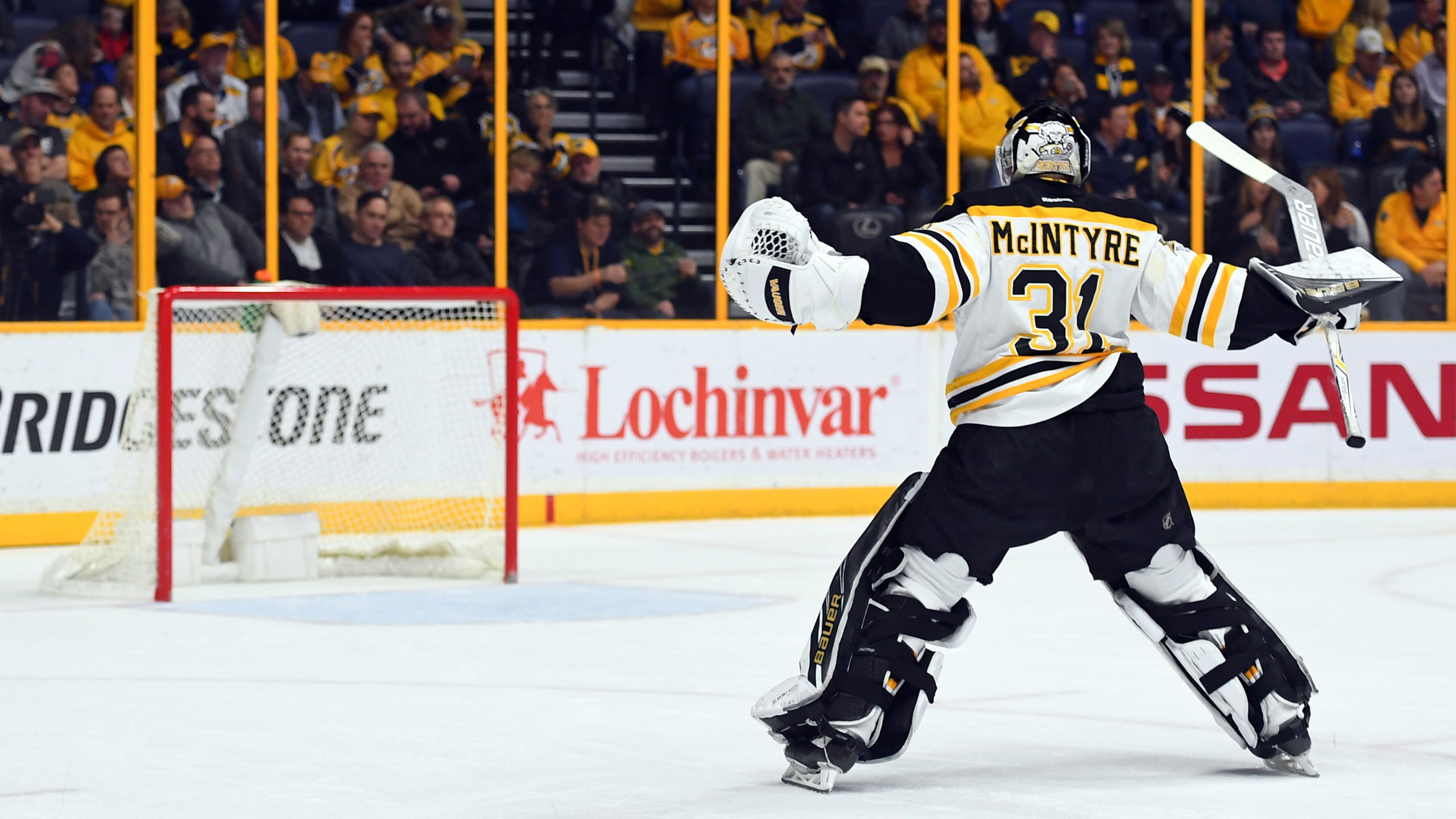 Boston Bruins Goaltender Zane McIntyre Sent to AHL to Play All-Star Game
BY Fansided and Brandon Share-Cohen/FanSided via Causeway Crowd • June 30, 2017
The Boston Bruins Have Sent Goaltender Zane McIntyre Sent to AHL to Play in the All-Star Game
The Boston Bruins have once again assigned Zane McIntyre to the AHL after recalling him on Jan. 28. The Bruins originally sent McIntyre to Providence to play against the Hershey Bears on Jan. 27 while the Boston Bruins had days off due to the 2017 All-Star break. In McIntyre's first game back with Providence, the Bruins earned a 3-2 shootout victory over the Hershey Bears. McIntyre recorded 32 saves on 34 shots through 65 minutes of action, improving his record to 11-0 in the AHL this season.
Logistically, the Bruins then recalled McIntyre and assigned goaltender Anton Khudobin to the AHL ahead of the team's matchup against the Hartford Wolfpack on Jan. 28. By doing so, the team was able to save very minimal money before sending McIntyre back to the AHL Sunday so that he could take part in the minor league All-Star festivities.
McIntyre has been a stud in the AHL this season. In 13 games with Providence, McIntyre has compiled an 11-0-0 record with a 1.44 goals against average and a .950 save percentage. Those numbers earned him AHL All-Star honors this season. Prior to being recalled to Boston to backup Tuukka Rask full time on Jan. 6, McIntyre led the entire AHL in wins, goals against average, and save percentage. The Bruins are letting McIntyre reap the benefits of his strong play with the All-Star honors – an opportunity he's deserved this season.
Following the AHL All-Star Classis on Jan. 29 and 30, McIntyre will likely be recalled to Boston. Typically, being sent down to the AHL is something players hope to avoid. For McIntyre, this is one of the rare good trips to the minors.
NHL and AHL All-Star Goalies
On top of McIntyre playing in the All-Star game, the Bruins also have Rask in the NHL's All-Star game. Rask has been solid for the Bruins all season and is one of two Bruins in Los Angeles this weekend. In 41 games this season, Rask has compiled a 24-12-4 record with a 2.15 goals against average and a .918 save percentage.
Both Rask and McIntyre are extremely talented. the goaltending situation in Boston looks to be in good hands for the foreseeable future.  For now, the two netminders can enjoy their time among the NHL's and AHL's best. When the NHL schedule resumes, however, it will be right back to business for McIntyre, Rask, and the entire Bruins' roster.
More from Causeway Crowd
This article originally appeared on
---
---