National Hockey League
National Hockey League
Blues own NHL-best 20-3-3 home mark
Published
Jan. 19, 2012 12:00 a.m. ET

Jaroslav Halak is making it look easy in goal for the surging St. Louis Blues.
Halak made 15 saves for his second straight shutout, and Alex Pietrangelo scored with 5:14 left in the Blues' 1-0 victory over the Edmonton Oilers on Thursday night.
St. Louis has earned points in a franchise-record 14 straight home games. The Blues are 7-0-1 in January, an NHL-best 20-3-3 at home and lead the league with nine shutouts.
The Blues are tied for second overall in the NHL, a point behind Detroit.
Edmonton has dropped 12 of its last 13 road games.
Halak, coming off a 1-0 victory over Dallas on Monday, has four shutouts this season and 20 overall. He improved to 10-0-3 in his last 13, hasn't allowed a goal in 148:25 and hasn't lost in regulation since Nov. 22.
A far cry from his 1-6 start over the first month of the season.
''It was like a bad dream,'' Halak said. ''I had to put it aside and forget about what happened. Start over, that's what I had to do.''
Halak has posted the fourth-longest scoreless streak of his career. He went a career-best 160:08 without allowing a goal last season.
Pietrangelo scored his eighth goal of the season on a wraparound. He has at least one point in a career-best eight games. He said Halak has played well all season and is just finally getting the proper results.
''He stood on his head earlier in the year too,'' Pietrangelo said. ''We just weren't scoring for him.''
St. Louis coach Ken Hitchcock said Halak simply returned to the basics.
''He's aggressive, he's sound and he's compact,'' Hitchcock said. ''When you've got the flexibility that he has, good things are going to happen.
Thanks to Halak and teammate Brian Elliott, St. Louis leads the league with a 1.94 goals-against-average.
Pietrangelo gave Halak all the necessary support with his fourth game-winning goal of the season. He picked up a loose puck behind the net and slipped it behind Edmonton goalie Nikolai Khabibulin.
''I am lucky enough to have a long stick,'' Pietrangelo. ''I was able to reach around before he got over there. I was going to stuff it in no matter what.''
Khabibulin made 37 saves and kept his team in the game.
''It's fair to say we were outplayed,'' Khabiblin said. ''We just seemed a step behind especially in the first period.''
Edmonton defenseman Andy Sutton was impressed with the Blues' performance.
''They came out with tremendous pressure and intensity,'' Sutton said. ''That's the way hockey was meant to be played.''
St. Louis outshot the Oilers 17-0 in the first 7:11 and held a 19-4 advantage in the first period. Edmonton got its initial shot on goal with 12:07 left in the period.
The Blues had 5-on-3 power play chances in the second and third periods but could not solve Khabibulin, who entered the game with a 6-1-2 career mark against St. Louis.
Notes: Edmonton LW Taylor Hall, who has 15 goals, missed his second straight game after sustaining a 30-stitch cut near his eye in the pregame warmup Tuesday night in Columbus. Hall was not wearing a helmet when he bumped into a teammate and fell onto the skate of Corey Potter. ''I'm just unlucky because something like this has never happened in the history of the sport,'' Hall said. Hall is listed as day-to-day. ... St. Louis D Kris Russell returned after missing nine games because of a groin injury. ... Edmonton is 6-13-2 on the road since Nov. 23. ... Blues LW Alex Steen missed his 10th straight game because of concussion-like symptoms. ...The Blues have outshot their opponents 153-89 over the last four games but hold a small 6-5 advantage in goals.
---
---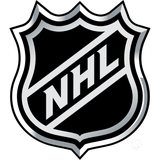 Get more from National Hockey League
Follow your favorites to get information about games, news and more
---