National Hockey League
National Hockey League
Blues 3, Canadiens 0
Published
Jan. 16, 2012 12:24 p.m. ET

With a little push from his St. Louis Blues teammates, Jaroslav Halak once again basked in the glow of a first star selection at the Bell Centre.
Halak got the shutout in his first game back in Montreal and St. Louis extended its winning streak to four with a 3-0 victory over the Canadiens on Tuesday night.
David Backes and Chris Stewart each had a goal and an assist, and Jason Arnott also scored for the Blues, who got a shutout from Brian Elliott in a 4-0 win at Colorado on Saturday night.
Halak, who was traded by Montreal to St. Louis on June 10, 2010, made 19 saves for his second shutout of the season.
''Usually when you play on the road you don't come out as a star, so they told me to stay there and come out,'' Halak said. ''It felt great to come out and get the ovation from all the people.''
The Slovakian goalie denied former teammate Tomas Plekanec on a short-handed breakaway early in the first.
''I'm glad I stopped it - and it calmed me down,'' Halak said.
He made a sprawling glove save on Mathieu Darche in the third.
''He robbed me but that's not the game right there,'' Darche said. ''Trust me, I wish I would have scored because it makes it 2-1 and it's a PK goal, but he made a great save. Hats off to him.''
It was Halak's 18th career shutout.
''We definitely wanted to get back to our game on the road here,'' Stewart said, who teamed up with Backes on each of St. Louis' last two goals.
''Knowing it's a big night for Jaro, and he's had this circled on his calendar for a long time, and no better than to do it here in Montreal.''
Carey Price stopped 22 shots for the Canadiens, who had won the first two games of their three-game homestand.
''I thought we played pretty well but we just couldn't bury our opportunities, and they did,'' Price said.
Montreal fell to 3-7 under interim head coach Randy Cunneyworth.
''They're a good team and they came hard and forced us into bad spots,'' Canadiens defenseman Hal Gill said.
''I think we did some good things but we have to do a lot more of the better things, a lot more winning battles, a lot more support. It's a simple game that they play but it's a deliberate game and it's a hard game, and we didn't match that the way we should have.''
Canadiens captain Brian Gionta left the game in the third. He suffered an upper-body injury and did not return.
Price lost his starting job in 2009-10 to Halak, who led Montreal to playoff upsets that spring over Washington and Pittsburgh, the No. 1 seed and defending Stanley Cup champions, respectively.
The Canadiens elected to move forward with Price, the fifth overall pick in the 2005 draft, and Halak was dealt to St. Louis in return for Lars Eller and Ian Schultz.
The two goalies faced each other for the first time in St. Louis on March 10. Halak made 27 saves in the Blues' 4-1 win.
Arnott opened the scoring midway through the second. The 37-year-old center scored for a second straight game 9:51 into the middle period when he drove in to pick up Ryan Reaves' rebound and reached around a sprawled Price for his 10th goal.
St. Louis took advantage of another rebound to go up by two at 14:58. Backes fired his 14th goal past Price, who stopped Stewart's initial shot from in close.
Stewart teamed up with Backes to score the Blues' third goal 12:56 into the third.
NOTES: Halak's previous game at the Bell Centre was a 3-0 loss to Philadelphia on May 22, 2010, in the fourth game of the Eastern Conference finals. ... Canadiens C Petteri Nokelainen was left out of the lineup for a second game in a row.
---
---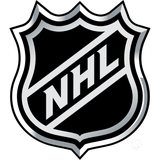 Get more from National Hockey League
Follow your favorites to get information about games, news and more
---