National Hockey League
National Hockey League
Blue Jackets 4, Ducks 3
Published
Nov. 20, 2010 7:05 a.m. ET

Steve Mason needed every one of his 47 saves to hold off the Anaheim Ducks and keep the Columbus Blue Jackets' momentum intact.
Rick Nash scored for the sixth time in six games, Chris Clark and Mike Commodore each had a goal and an assist, and Mason did the rest in a 4-3 victory over Anaheim on Friday night. The Ducks took 12 other shots that were blocked.
''Anytime you're going to get a lot of pucks early and often, it helps you feel comfortable in the net. Tonight was one of those nights,'' Mason said after his fourth straight start. ''They had some very good opportunities, but our guys did a very good job of preventing second chances.''
Jakub Voracek also scored for the Blue Jackets (11-6). In a span of 10 days, Columbus ended a seven-game winning streak by St. Louis with its most lopsided victory in franchise history, put an end to the Los Angeles Kings' club-record 8-0 start at home, and snapped a five-game home winning streak by the Ducks.
''Anytime you face a good team, it's a challenge for everybody - individually, and as a team as a whole,'' Mason said. ''For us to beat three quality teams like that, it's something to build off of. But we can't be satisfied. We have to keep playing strong. We have confidence in each other.''
Mason gave up a short-handed goal to Bobby Ryan and a power-play goal to Saku Koivu less than 5 minutes apart early in the second period, and a third-period goal by Corey Perry. But the Ducks lost their fourth straight following a six-game winning streak, and lost Teemu Selanne in the third period to a groin injury.
Anaheim's shot total was the highest since recording a franchise-record 54 on March 27, 2009, in a 5-3 loss to Edmonton. The 25 shots in the third period fell one shy of the club record, set Jan. 1, 1994, at Florida.
''Mason held the net well and he smothered rebounds pretty well,'' Ryan said. ''But when you get 50 shots, you should get more than three goals. And that falls on us - not on him being so good. It's frustrating, obviously, but we've been on the other end of that, too.''
Columbus grabbed a 3-2 lead at 13:48 of the second period on a quick transition play that began when Anaheim rookie Kyle Palmieri fell just outside the Columbus blue line and tried to sweep the puck into the zone with his hand. Voracek scored his fourth goal from a sharp angle to the right of goalie Jonas Hiller.
''They feed off transition and turnovers,'' Ryan said. ''We lost the puck a few times in the neutral zone, and that gave them some breaks.
''When you come off a game like they did in L.A. (a 5-3 win), they're going to be emotional and they're going to be high. So we had to deflate them earlier, and we didn't do that.''
Commodore made it 4-2 at 16:56, beating a screened Hiller high to the stick side with a wrist shot from the right point for his first. Perry ended the scoring on a short backhander with 12:38 remaining after a sloppy turnover by Derick Brassard behind the net.
''They take the puck to the net,'' Commodore said. ''They've got four good lines, and two of them are very talented. They have some big bodies, they use the back of the net very well and they're hard to defend against. You can't hook those guys and you can't hold them, so you've got to move your feet and stay in position.''
Nash, in his second game after he missed one because of a groin strain, opened the scoring at 11:02 of the first period with his ninth goal.
''I've always been a streaky player,'' the Blue Jackets captain said. ''Early on, they weren't going in, but I knew they'd come sooner or later. That's the way my whole career has been.''
The Ducks received a two-man advantage with 18 seconds left in the first after defensemen Jan Hejda and Marc Methot were sent off for hooking 11 seconds apart. Koivu capitalized 17 seconds into the second period, converting a perfect return feed from Selanne at the edge of the crease.
Ryan gave Anaheim a short-lived 2-1 lead at 5:01 of the second with his eighth goal, beating Mason on a breakaway after winning a foot race with Nash to a loose puck in the neutral zone. It was Anaheim's first short-handed goal this season and the first of Ryan's four-year career.
Teammate Sheldon Brookbank was still serving the extra roughing penalty he received after his fight with Derek Dorsett when the Blue Jackets pulled even 25 seconds after Ryan's goal. Clark redirected Commodore's shot between Hiller's legs, ending a string of 18 unsuccessful power plays by the Blue Jackets.
''It's a little deflating,'' Ryan said. ''When you score a short-handed goal - which doesn't happen much - you've got to take that momentum and go with it. So it was tough when they came back about 30 seconds later with one.''
NOTES: Selanne, who scored for Anaheim in a 3-1 loss at Columbus on Oct. 20, earned his 1,282nd NHL point with an assist on Koivu's goal. That broke a tie he had with Alex Delvecchio for 32nd place on the league's career list. ... Seven of the last 10 games between the teams have been won by the visiting club.
---
---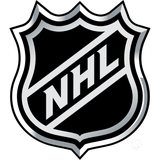 Get more from National Hockey League
Follow your favorites to get information about games, news and more
---