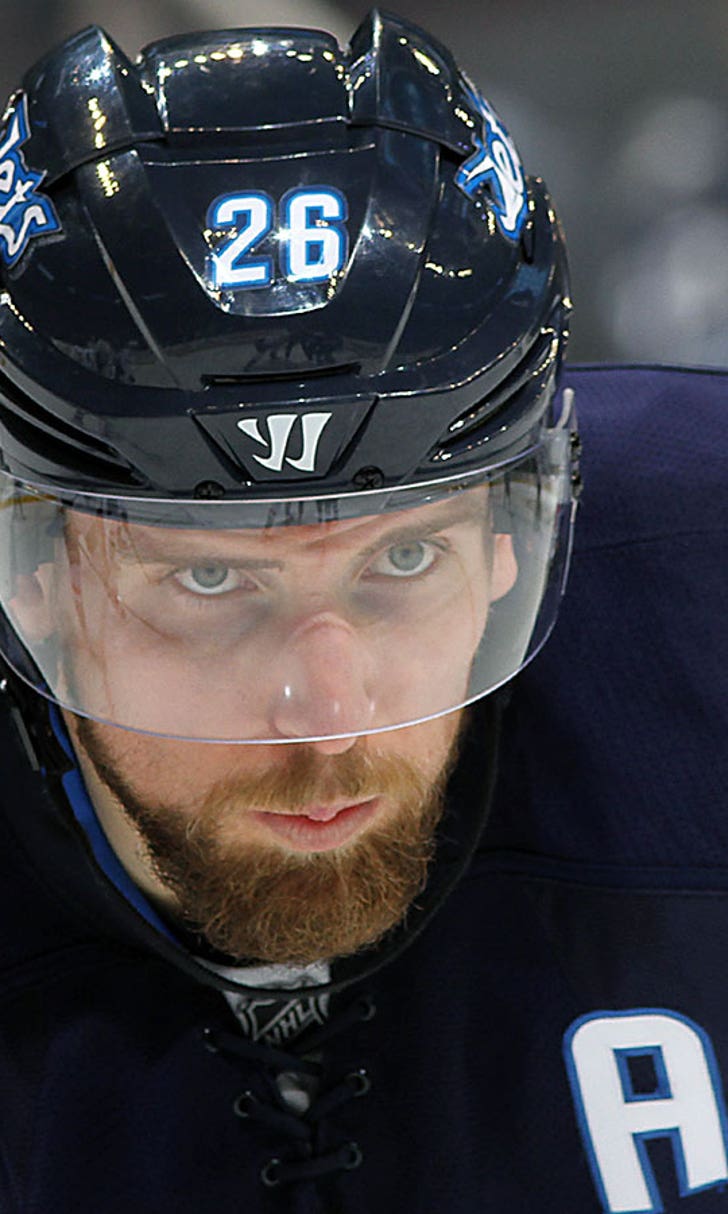 Blake Wheeler's words may mean more than he believes
BY foxsports • January 15, 2016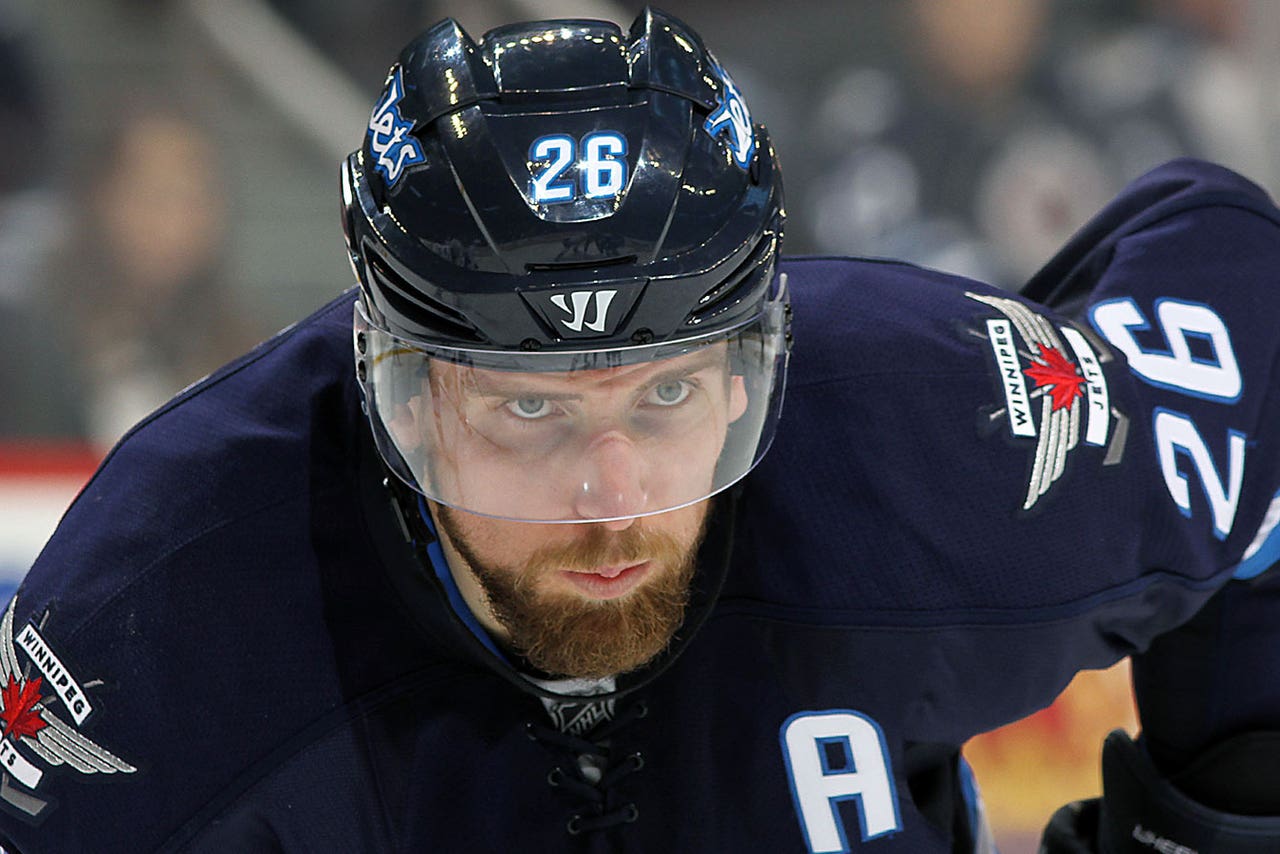 Blake Wheeler jumped onto the ice, took a little pass off of a weave from Bryan Little, swooped down and flicked a wrister passed Nashville Predators goaltender Pekka Rinne. The goal would give Wheeler and the Winnipeg Jets a 5-4 overtime victory.
To the casual hockey viewer that flicked on the television to get their climatic 3-on-3 overtime fix, the goal meant nothing more than a simple finish to their quick viewing pleasure.
But to the Winnipeg fans and the Jets themselves, Wheeler's goal had a little more meaning than any average sweet victory.
The goal represented a man stepping up, taking his team by the reigns and doing what he could to lead them out of this dark place they have found themselves in.
That goal Wheeler scored gave the Jets their 20th victory in 44 efforts, giving them a firm hold of 25th place in the NHL.
That's not good enough for Wheeler. And he recently let his team know that their efforts have not been good enough this season. Following Wednesday's practice, Wheeler spoke to the media and expressed his frustrations with the way he and his team were handling their losing ways.  His Jets lost another game just the night prior to the San Jose Sharks. Wheeler is sick and tired of losing, and he recognizes it's a culture of dissatisfaction seeping through the very core of their team on a daily basis.
If you listen to Wheeler's tone, he's not mad. He's not being negative. He's not angry with any of his specific team mates. He's not calling his team out. He's just tired, worn down by the inability to meet their expectations, brought down by the dark cloud that is looming over this team's collective head. And he just wants to see some form of positive change.
Wheeler doesn't believe the comments he made lit a fire underneath anyone or woke his team up. He believes he simply answered a question he was asked and gave a truthful comment.
But Wheeler said it himself. There was some form of change within the 24 hours he made the comments, and that could possibly be related to the comments he said, whether he'd like to take the credit or not.
He's on a team with impressionable young players. Each and every night, he lines up with guys like Jacob Trouba, Adam Lowry, Andrew Copp, Nikolaj Ehlers and Connor Hellebuyck. Each and every night, he lines up with proven winners, guys like Andrew Ladd and Dustin Byfuglien, and they'd love to do so again. And each and every night, he lines up with guys who got a taste of what playoff hockey was all about, guys who had their playoff hopes quickly and embarrassingly snuffed away just last season.
He lines up with guys who want to win. And, more than likely, when a guy like Wheeler says something, they take note. After all, he's an alternate captain that has 43 points in 44 games, who seemingly gives it his all each and every night. Why wouldn't they take his word as gospel? Why wouldn't they take a moment to truly think about their roles on the team, and what they could do to make things better?
Sure, it's impossible to quantify just how significant Wheeler's words were in their emphatic win over the Predators. And we can't predict if it will have any lasting effect outside of the Nashville victory. But we do know that Wheeler brought light to their issues. He gave it a face. He said everyone should look in the mirror. He said no one should just bask in their gloom and feel sorry with themselves. And then he went out and promptly put the exclamation mark on the statements by going out and netting the game winner.
That's the sign of a guy who is willing to do what it takes to snap his team out of a funk. That's the sign of a guy who can smack some sense into his teammates, make them think about the big task at hand. That's the sign of a leader. 
So if the Jets do actually manage to turn their season around, mark the day that Wheeler stepped up and told everyone the way it was as the day things officially turned for the better for the Winnipeg Jets.
Tommy Chalk writes about the NHL and NFL for FOX Sports. You can follow him on Twitter @Tommy_Chalk
---
---