National Hockey League
National Hockey League
Blackhawks top Blues to go to 3-0
Published
Jan. 22, 2013 12:00 a.m. ET

Right from the start, the Chicago Blackhawks knew they would be tested.
Clearly, they were ready.
Patrick Kane, Brent Seabrook and Viktor Stalberg scored to back Corey Crawford, and Chicago hung on to beat the St. Louis Blues 3-2 on Tuesday night.
''There are a lot of positive things that you could look at our game right now and say we're doing things well in certain areas,'' Jonathan Toews said.
They're getting off to strong starts in games. They're off to a strong start, period, actually.
The Blackhawks looked sharp in their home opener after impressive wins at defending champion Los Angeles and Phoenix, the team that knocked them out of the playoffs in the first round last season.
This time, they took out the reigning Central division champions, another impressive win for a team that has its sights set high.
''They were a lot of top opponents right out of the gate, but I like the focus of our team right off the bat, the contributions we're getting from a lot of guys,'' coach Joel Quenneville said. ''It's a positive start, we're happy, but let's keep trying to get better.''
Kane scored in the first period, Seabrook deflected a shot into the net with his skate in the second and Stalberg came through early in the third to make it 3-0.
Crawford made 32 saves and was in line for his first shutout since March 2011 when Andy McDonald beat him with a wrist shot shortly after Stalberg scored. T.J. Oshie pulled the Blues within one when he fired in a rebound of David Peron's shot on a power play with 5:07 left.
Brian Elliott made 24 saves, but the Blues took their first loss after beating Detroit and Nashville.
''We were light with the puck, particularly in the offensive zone,'' coach Ken Hitchcock said. ''It wasn't what we did in our zone, it's what we did entering their zone and they transitioned quick. They caught us for odd-man rushes early.''
It was another good showing by the Blackhawks after they scored 11 goals in their first two games and sparked memories of the high-powered team that won the Stanley Cup in 2010.
''We just have to remind ourselves every night that it's about us preparing ourselves to play and worrying about our own game, our own locker room,'' Toews said. ''If we do that, there's little things that we want to take note of when we play certain teams. Other than that, it's just about us in this locker room. It doesn't matter who we play out there. We've got to set that standard for how we're going to play every single night.''
That's something he felt slipped at times last season. They had a big lull, dropping nine in a row at one point, before regrouping to finish with the fifth-most points in the Western Conference (101).
So far, though, they seem to be meeting their standards.
Playing against the team that allowed the fewest goals in the league last season, they set the tempo in the early going and grabbed a 1-0 lead 7:20 in when Kane cut across the crease on a 3-on-0 rush. He took a feed from Patrick Sharp and beat Elliott with a backhand for his second goal of the season.
''I don't know if I've ever seen a 3-on-0 in our league,'' Quenneville said.
The Blues came on late in the period, but Crawford made two great saves seconds apart when he stopped Alexander Steen and sprawled out to block Vladimir Tarasenko on the rebound.
The Blackhawks caught a break early in the second when Steen fired at an empty net with Crawford out of position. The puck deflected off Chicago center Marcus Kruger's stick and fluttered into Keith's chest, preserving the lead for Chicago.
The Blackhawks added to it midway through the period on a power play when Keith fired a low laser from the blue line through a screen. The puck deflected off Seabrook's skate and slipped between Elliott's pads, making it 2-0.
Stalberg beat Elliott glove side just over two minutes into the third, with McDonald spoiling the shutout bid about 21/2 minutes after that.
''We were mismanaging the puck (in the first period) and poor reads,'' Blues defenseman Kevin Shattenkirk said. ''I think we just didn't play our game. We didn't play smart and we gave them too many odd-man rushes.''
Notes: Blackhawks F Daniel Carcillo missed his second straight game with a right knee injury, and D Steve Montador remains sidelined by a concussion he suffered last season. ... Blues have not won in Chicago since Feb. 3, 2010. ... This was the 282nd meeting between St. Louis and Chicago. The Blues have played the Blackhawks more than any other team. ... Steen played in his 500th game.
---
---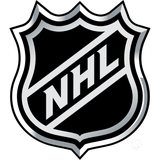 Get more from National Hockey League
Follow your favorites to get information about games, news and more
---