National Hockey League
National Hockey League
Blackhawks perfect through 4 games
Published
Jan. 24, 2013 12:00 a.m. ET

The Chicago Blackhawks are getting strong play from their best players — and that's a big reason they are 4-0.
Marian Hossa scored his NHL-leading fifth goal on a power play 1:41 into overtime to give Chicago a 3-2 comeback victory over the Dallas Stars on Thursday night.
Blackhawks captain Jonathan Toews tied the score late in the third period, and Patrick Sharp had a goal and two assists. Patrick Kane added two assists, including a dazzling pass on Hossa's game-winner, to extend his scoring streak to four games (two goals, five assists).
''First really big test coming from behind and I think we didn't quit,'' Hossa said. ''Huge goal by Toews at the end kept us in the game.''
The Blackhawks, who matched the franchise's best start set during the 1972-73 season, overcame a 2-0 second-period deficit. Corey Crawford made 21 saves and stopped Ryan Garbutt on a penalty shot.
''We just kept sticking to the same play, kept going, and our guys did a great job not getting frustrated,'' Crawford said. ''All the missed opportunities or big saves sometimes gets to you. But tonight was great. We got some big goals and an amazing play by Kaner at the end there.''
With Dallas captain Brenden Morrow in the penalty box for interference, Hossa fired a one-timer from the slot past goalie Kari Lehtonen after receiving a nifty, behind-the-back pass from Kane.
''We'll talk about that one for a long time, like he had eyes behind his head,'' Chicago coach Joel Quenneville said of Kane's pass. ''He saw Hoss and everybody thought it was on the left side, including me, and then he pulls that off and Hoss doesn't waste it and buries it. It was a special ending.''
Chicago's high-powered offense, which racked up 14 goals in the previous three games, needed the man-advantage to score all three Thursday night.
Part of that was due to an outstanding performance by Lehtonen, who made 38 saves after coming within 3.4 seconds of a 39-save shutout Tuesday in a 2-1 win at Detroit.
''If Kari isn't there, there is no game tonight,'' Dallas defenseman Stephane Robidas said. ''There's no chance we get a point. We just got lucky that we hung in there for that long. We've just got to tighten up defensively. You can't play like that all the time.''
Dallas coach Glen Gulutzan was not happy with the performance of his team, which was outshot 41-23 and fell to 2-1-1.
''Lost battles and turnovers,'' Gulutzan said. ''If you lose one-on-one battles all night, and if you turn the puck over all night, then you're going to be on the wrong end of things, and that's what we did.''
With Eric Nystrom in the penalty box for boarding, Toews tied it at 2 with 5:53 left in regulation on a wrist shot from the left circle that beat Lehtonen over the blocker.
The Stars had a prime opportunity to win when Niklas Hjalmarsson's tripping penalty with 1:18 left in regulation gave them a chance to end it on the power play. But even though the man-advantage carried over into overtime, they were unable to capitalize.
Ray Whitney's second goal of the season midway through the second period gave Dallas a 2-0 lead, but the Stars continued to get into penalty trouble, allowing three goals on their last four trips to the box.
''We didn't change too much of our approach,'' Quenneville said. ''We didn't get away from our game, just tried to get on the offensive side of things, drew some penalties, and the power play cashed in. It was a real solid game for us.''
Loui Eriksson put the Stars up 1-0 with a short-handed goal on a spectacular effort with 1.4 seconds remaining in the first period. He fought his way around defenseman Brent Seabrook at the Chicago blue line and fired a wrist shot that Crawford initially appeared to stop, but the puck came loose and slid just over the goal line.
Garbutt was awarded his first career penalty shot early in the second when he was pulled down from behind by Seabrook on a breakaway, but Crawford made a glove save on his backhand attempt.
Following a turnover by Michal Rozsival, Whitney found himself alone in front and his point-blank backhander over Crawford's shoulder gave Dallas a two-goal lead at 10:41.
The Blackhawks finally solved Lehtonen on a power play at 15:57 when Sharp attempted a pass through the crease that was inadvertently deflected in by Dallas defender Trevor Daley.
''To us, it was almost fun to watch how good he was playing,'' Kane said of Lehtonen. ''Just making acrobatic save after acrobatic save.''
Dallas forward Jaromir Jagr, who had two goals and two assists on opening night but has been held off the scoresheet since, left with an undisclosed injury late in the third period.
''I don't think it's anything big, but I haven't spoken to our training staff,'' Gulutzan said.
NOTES: During the game, the Stars announced that they signed restricted free agent center Jamie Benn to a five-year contract worth $26.25 million. ... The last time the Blackhawks opened the season with at least three straight victories was back in 1972-73, when Hall of Famers Tony Esposito and Stan Mikita led them to a 4-0 start en route to the Stanley Cup final. ... Dallas has allowed just one goal during 5-on-5 play through its first four games.
---
---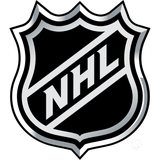 Get more from National Hockey League
Follow your favorites to get information about games, news and more
---