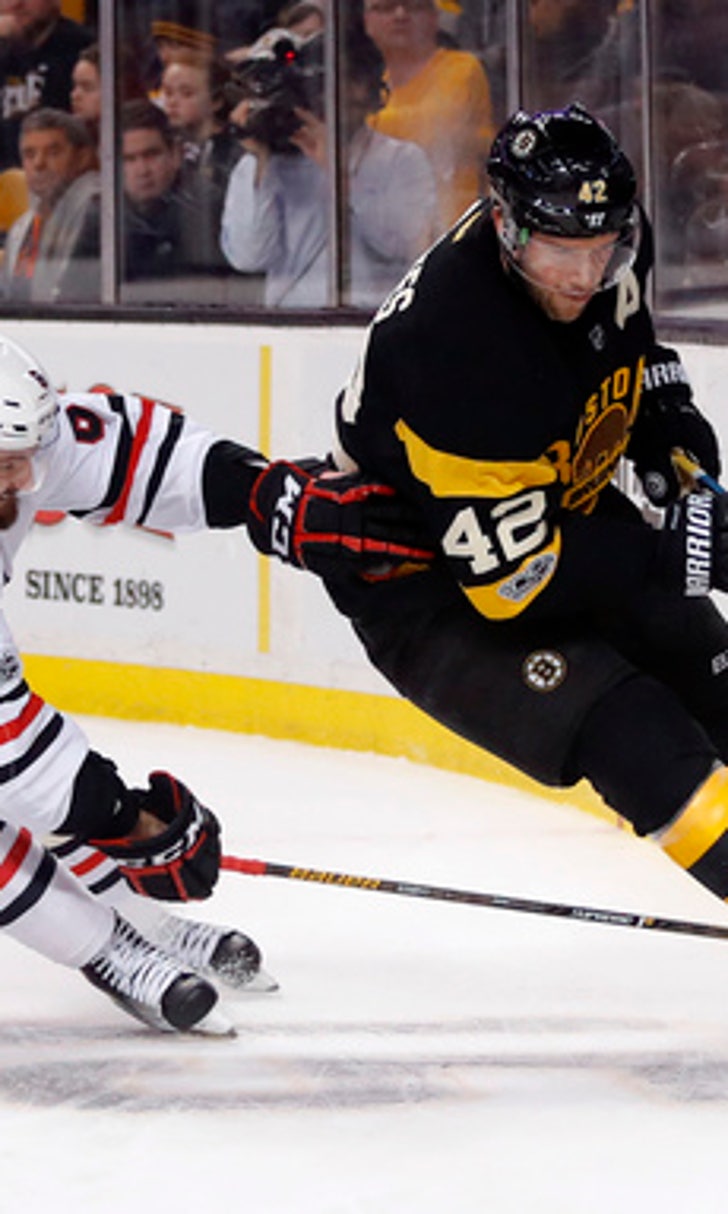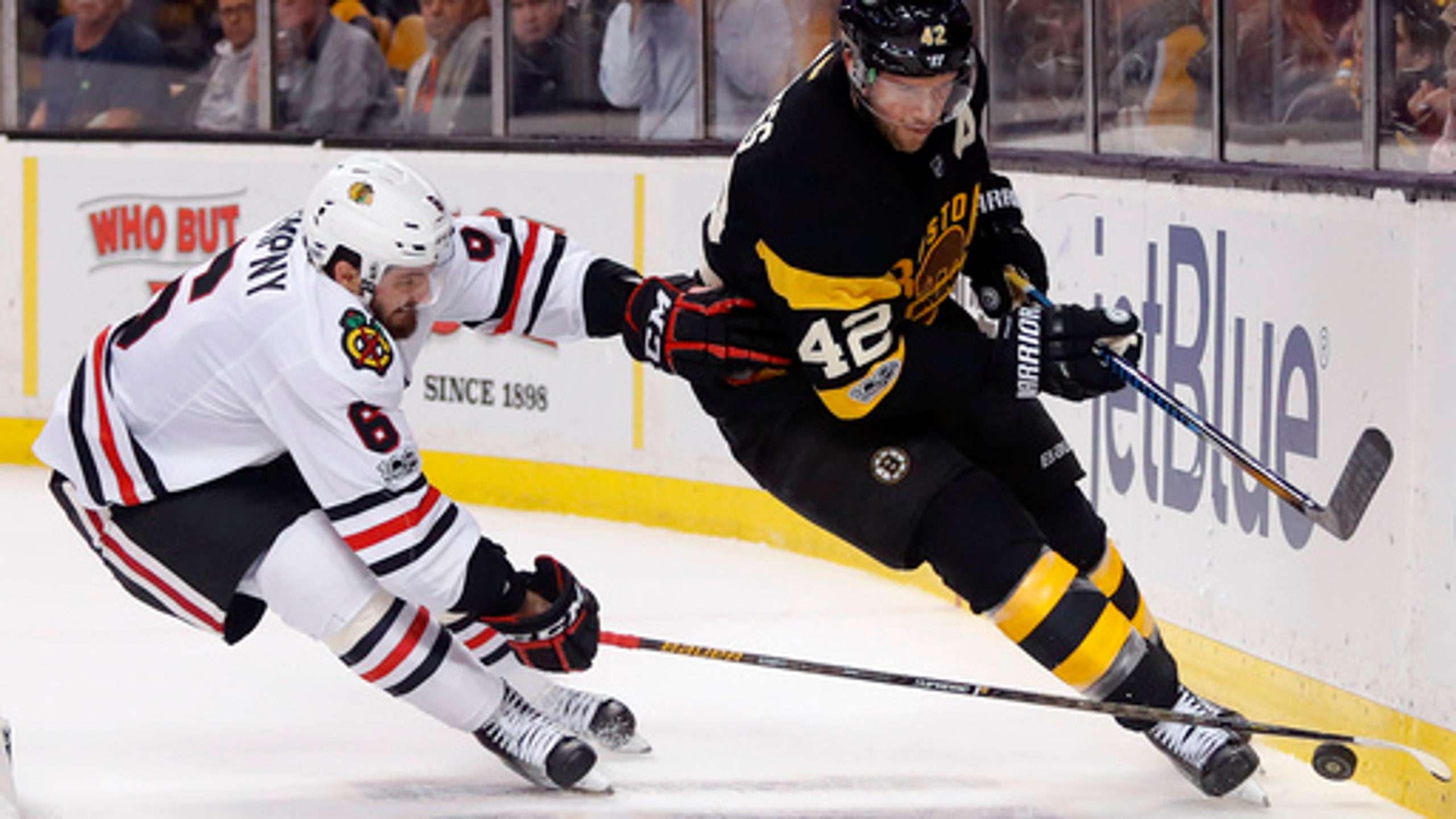 Blackhawks beat Bruins 1-0 on Marian Hossa's late goal (Jan 20, 2017)
BY AP • January 20, 2017
BOSTON (AP) Blackhawks backup Scott Darling insists he isn't trying to take playing time away from No. 1 goalie Corey Crawford.
''I don't know if you guys know who my goalie partner is,'' Darling said with a smile after beating the Boston Bruins 1-0 on Friday night. ''He's one of the best goalies in the world, hands down, no arguments. So I'm just pretty happy to get any games I can.''
Marian Hossa scored with 1:26 left to break a scoreless tie, and Darling stopped 30 shots to post his second shutout of the season. Darling is 12-4 and he brought a 2.34 goals-against average into the game, even better than Crawford's 2.54.
''He seems huge there; he's always making key saves,'' Hossa said. ''It's unreal just the way he's always been ready when he hasn't played for a long time. And when he got the chance, he wasn't afraid of it.''
A three-time All-Star and two-time Stanley Cup champion, Crawford had started five straight games before taking a night off as the Blackhawks prepare for a six-game road trip that will start at the end of the month.
Chicago coach Joel Quenneville wouldn't commit to a starter for the Blackhawks' next game but said of Darling, ''He certainly helped himself.''
Tuukka Rask made 21 saves for Boston, which has lost three straight games and four of its last five. The Bruins were shut out at home for the second game in a row.
''The winning goal goes through three of our guys and it's in our net with a minute and a half left,'' Bruins coach Claude Julien said. ''We have to stand there, take the responsibility for our own actions. It's unfortunate because that minute and a half that was left in the game kind of tarnished everything we had done for the first 58 minutes.''
It was a rematch of the 2013 Stanley Cup finals, when Chicago scored twice in the final 76 seconds of the third period in Game 6 to overcome a one-goal deficit and claim the NHL title.
This time, the game was scoreless before the Blackhawks made their final charge.
Vinnie Hinostroza picked up the puck at the red line and skated it in, sliding to his right to avoid traffic as he crossed into the Boston zone. He pushed it up to Tanner Kero on Rask's left, and he backhanded it across the crease for Hossa.
''The clock starts ticking down and you think, OK, maybe we are going to play some extra hockey,'' Darling said. ''But, I mean, what a goal.''
NOTES: Bruins forward Matt Beleskey played for the first time since Dec. 3. He missed 23 games with a right knee injury. ... There were five penalties in the game, none in the first period. ... The Bruins outshot Chicago 17-6 in the first. ... Many of the Blackhawks' fathers were in the stands, wearing their son's uniform sweaters.
UP NEXT
Blackhawks: Host the Vancouver Canucks on Sunday.
Bruins: Visit the Pittsburgh Penguins on Sunday.
---
---