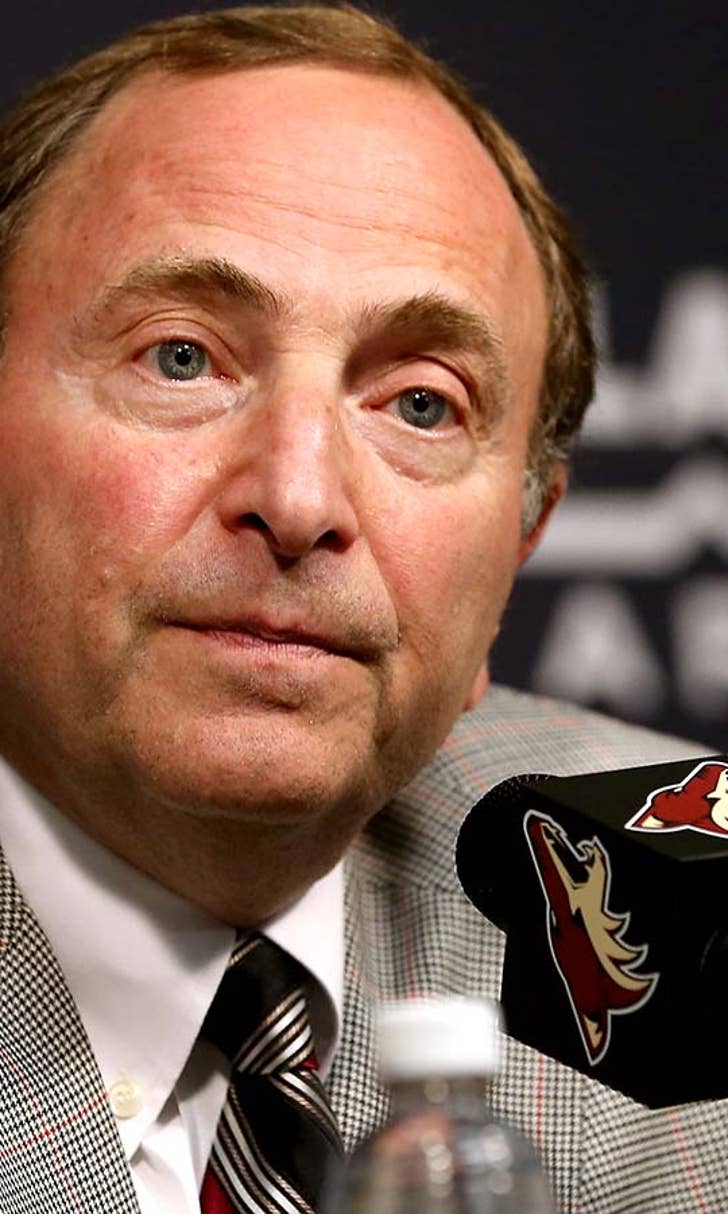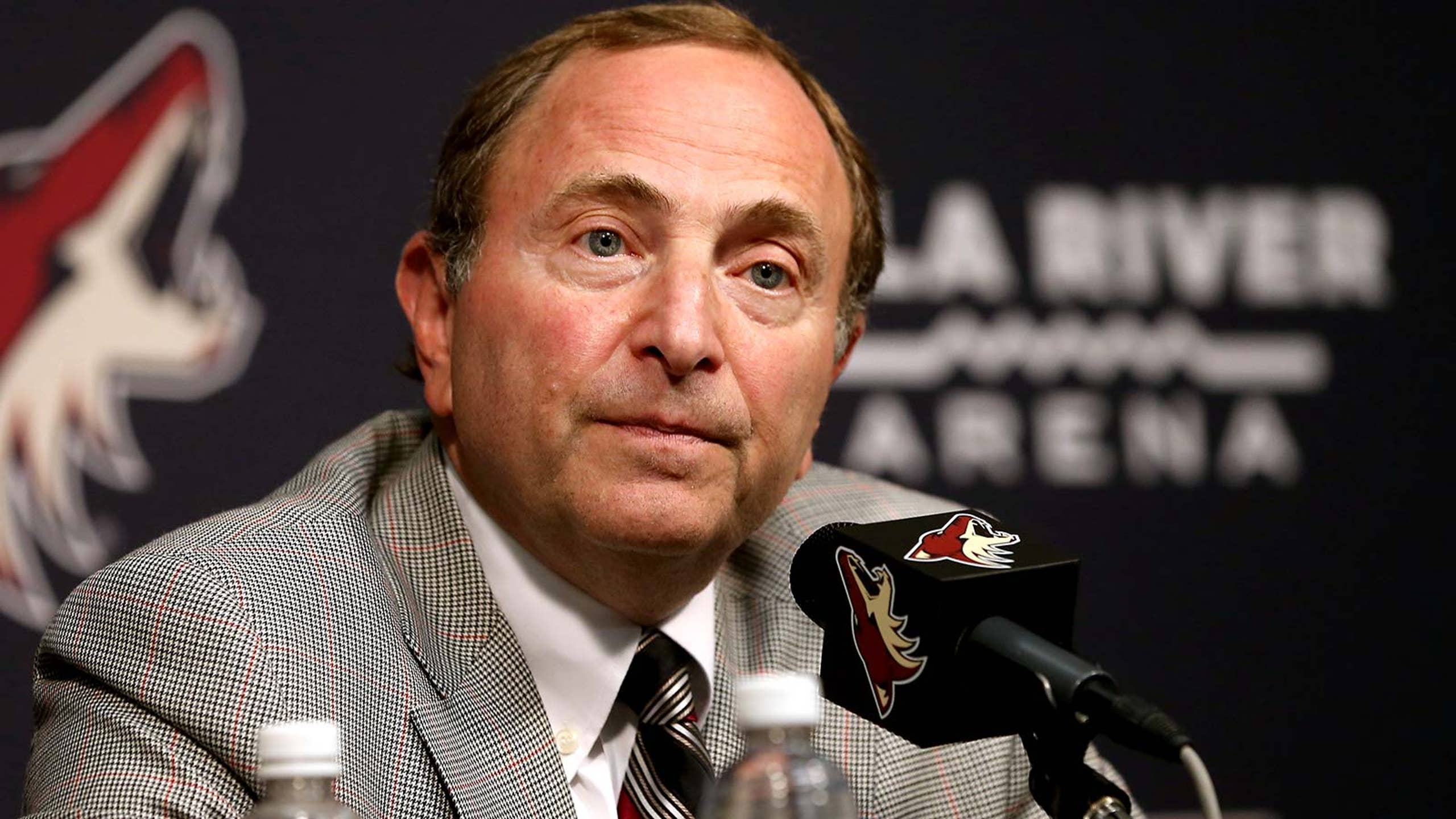 Bettman: Expansion, jerseys ads not coming soon (but he won't say no)
BY foxsports • November 17, 2014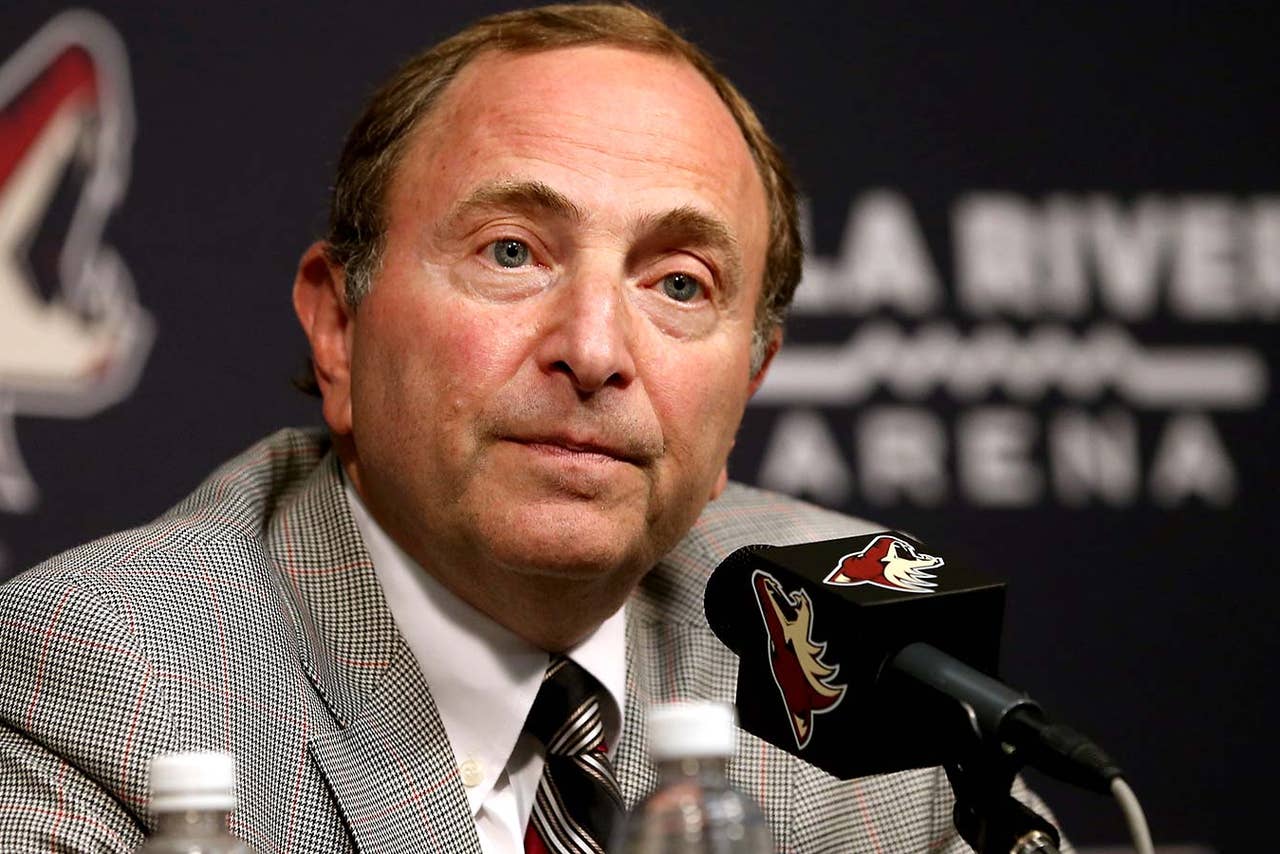 NHL Commissioner Gary Bettman insists the league does not have plans to expand in the near future.
"All I'll do is continue to report on the levels of interest that are being expressed," he said at Brian Burke's Prime Time Sports Management Conference on Monday. "There's no effort crying out for immediate expansion. But we are getting expressions of interest. Even if we decided tomorrow we're going to do it, it still wouldn't happen for two, three years."
He said the board of governors would not hold a vote on expansion at next month's meeting.
The New York Post recently reported the NHL had already chosen owners for a potential expansion team in Las Vegas. Bettman said the league has not even looked that far into the topic, and deputy commissioner Bill Daly echoed that by saying the proper analysis hasn't been done.
Still, Daly called Las Vegas a "unique market" when asked about the possibility of it getting a pro sports team.
"The thing that jumps out at you about a Las Vegas market as a possibility is obviously its uniqueness," Daly said. "It's high-level tourism in the market. It also has pretty strong local demographics, too. But how and whether that market could embrace and support a professional sports franchise, I think that's one of the things that's going to be difficult for anybody to really kind of make a judgment on."
Las Vegas will have an arena ready by the 2017-18 season, the earliest expansion would be possible based on the need for board of governors approval. There could be a benefit for the NHL to be the first pro sports league there, Daly said, but he added "you can't also make a decision on that basis alone because the world changes and it's dynamic."
Bettman quashed speculation about the Florida Panthers relocating to Quebec City or elsewhere. The team is averaging the fewest fans in the league, 9,072 a game, and photos of empty seats have provided bad optics.
"I don't think it's fair for the speculation on any franchise, including the Panthers, to be that it's moving. It's not," Bettman said. "The Panthers have good ownership that's committed to South Florida and any speculation that the team's future is anywhere but in South Florida is unfounded."
Bettman also dampened the possibility that advertisements are soon coming to NHL jerseys. It might be inevitable because of the money available, Bettman conceded, but the league isn't in any rush.
"We'll watch what's going on with other sports and the magnitude of the opportunity," Bettman said. "But it's not something that we're focused on right now because, frankly, I think we've got the best uniforms in all of sports. I think this is one of those where we're never going to be an initiator. We may get dragged kicking and screaming, but it's not something that's a front-burner for us."
Rather than expansion and ads on jerseys, Bettman said the NHL was focusing on talks for the return of the World Cup of Hockey and other issues.
"There are lots of other things we're doing to continue to grow the game," he said.
---
---