National Hockey League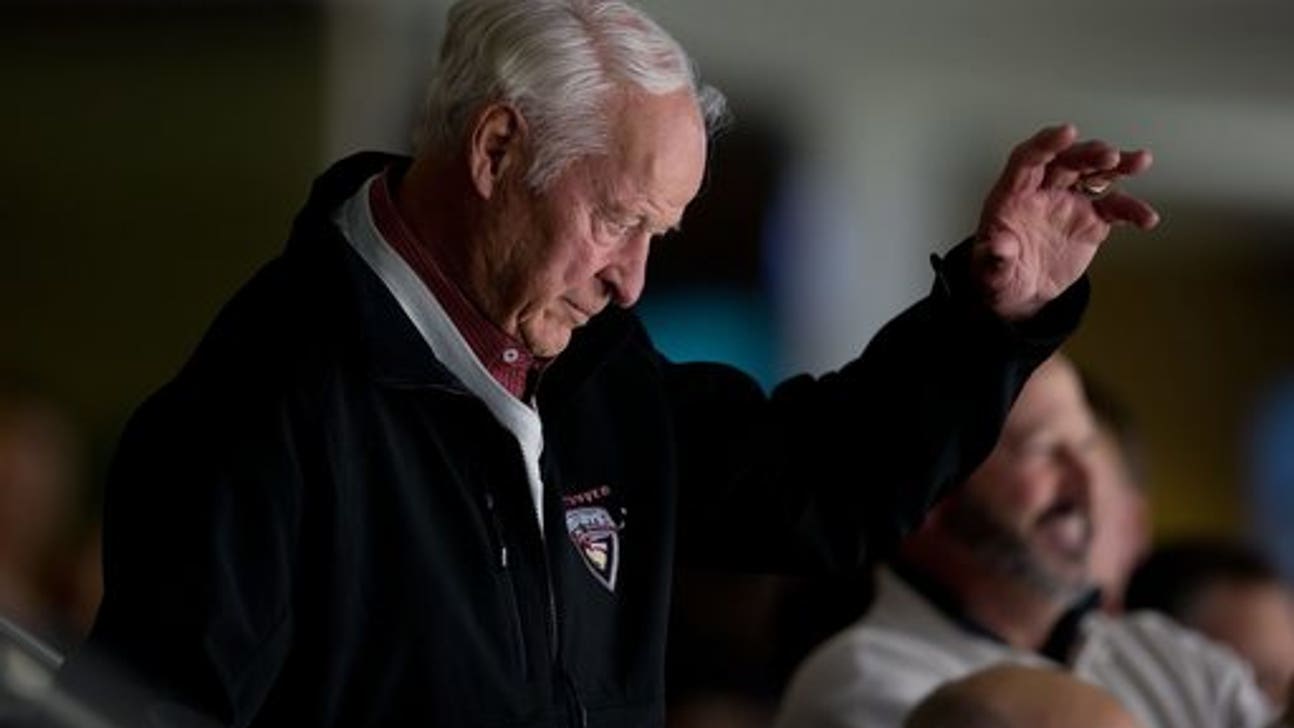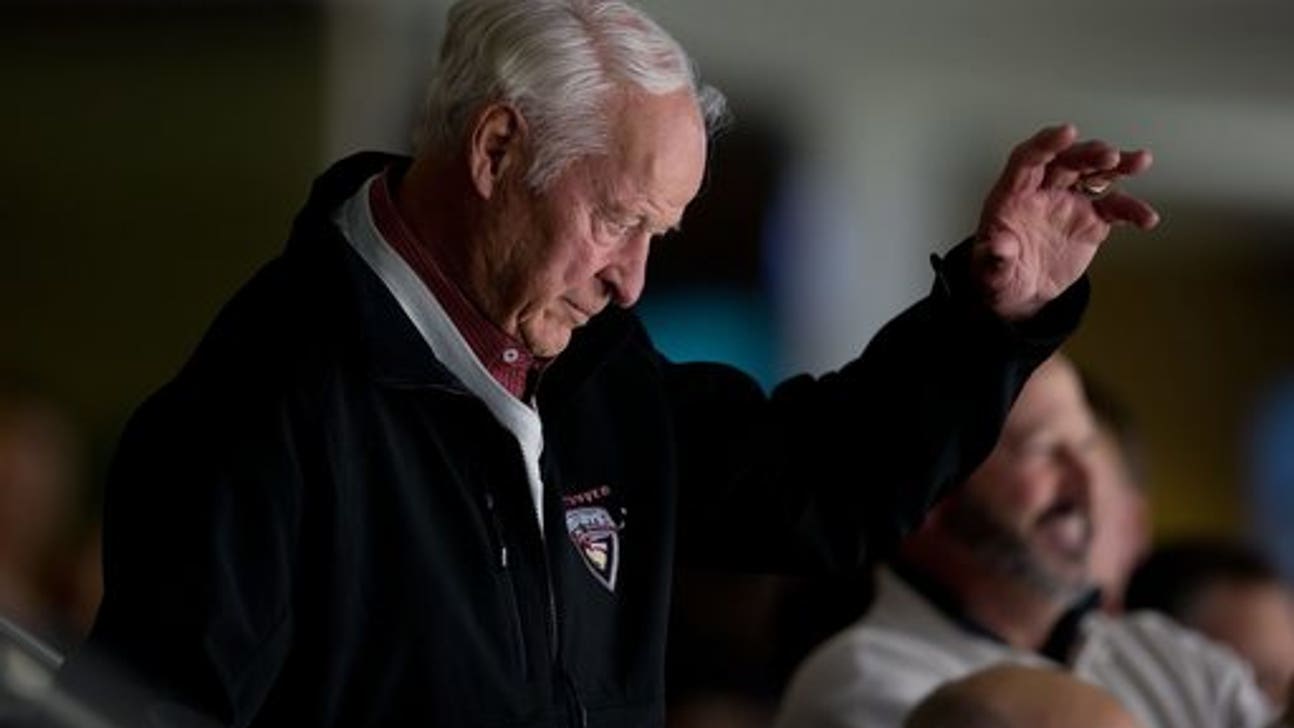 National Hockey League
Before 99, the NHL had No. 9: 'Mr. Hockey,' Gordie Howe
Published
Jun. 11, 2016 1:21 p.m. ET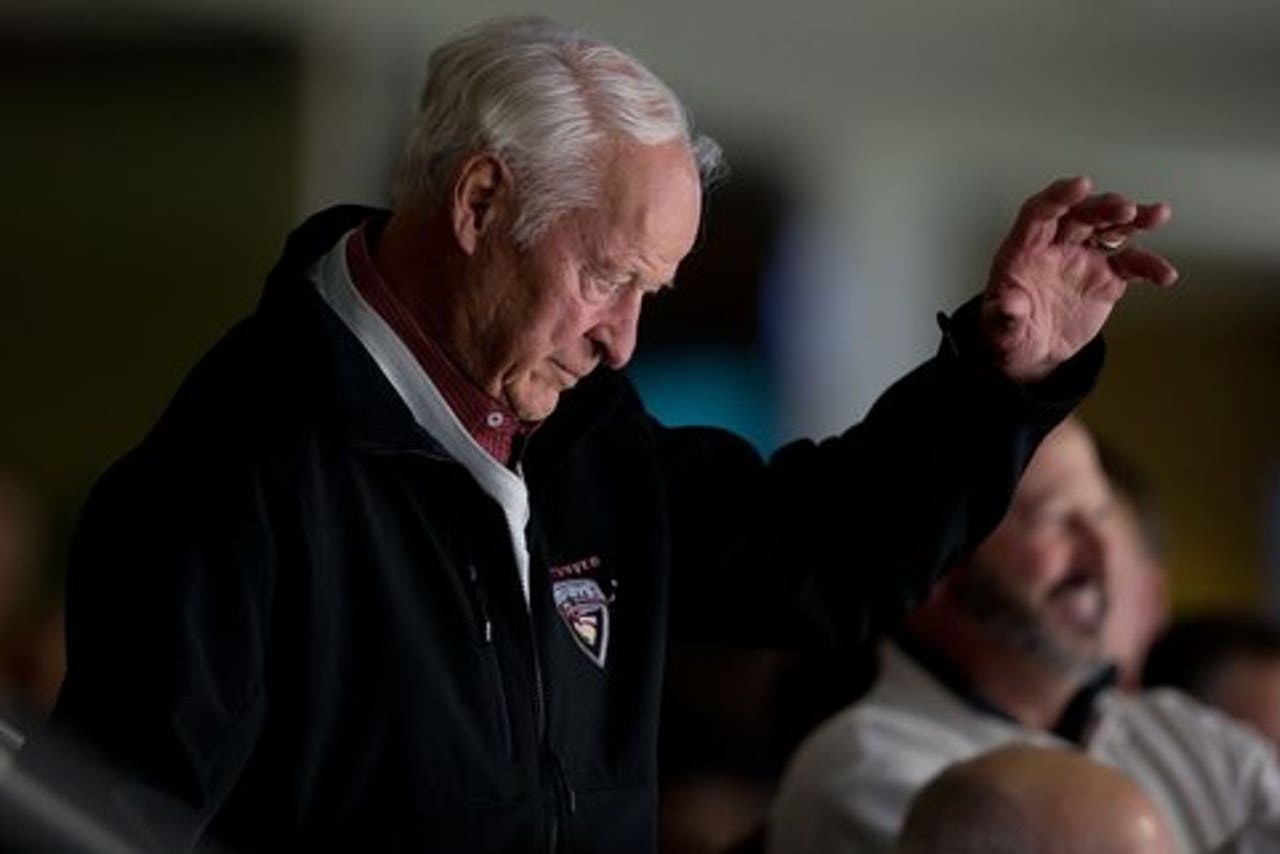 Before there was 99, there was only one No. 9.
With apologies to Maurice Richard, that player was ''Mr. Hockey,'' Gordie Howe, the exceptionally rugged, skilled and seemingly ageless farm boy from Floral, Saskatchewan, whose career spanned six decades and became an inspiration for many of the NHLers who followed.
''Players like that, they become legends. They become heroes,'' said former Buffalo Sabres star Gilbert Perreault.
''We became hockey players from watching these guys: (Jean) Beliveau, Howe, Bobby Hull, Stan Mikita. When I was a young age, I really had great admiration for these players,'' Perreault added. ''It's a great loss for hockey.''
Howe's death at the age of 88 on Friday led to an outpouring of gratitude from numerous current and former hockey stars for the impact he made on their careers.
It began with Wayne Gretzky, of course. The ''Great One'' deferred his title to Howe by calling him ''the greatest player ever.''
Gretzky chose to wear No. 99 because of Howe. And he wasn't the only one.
''Gordie Howe you will be missed,'' former Dallas Stars great Mike Modano wrote in a note posted on his Twitter account. ''The reason I wore (hash)9.''
Current Sabres forward Evander Kane shared a similar message on Twitter.
''Very sad to hear about Gordie Howe (hash)MrHockey (hash)thebest9,'' Kane wrote. ''He was one of the owners of my junior team and was a big reason I wear the number 9.''
According to ProHockeyReference.com, 278 NHL players are listed as having worn No. 9, from former Oilers star Glenn Anderson to current San Jose Sharks forward Dainius Zubrus.
Former New York Islanders general manager Bill Torrey noted how popular the number became because of Howe, but he isn't sure it needs to be retired.
''I don't know. Hey, Gordie Howe, he's not called Mr. Hockey for nothing. I think that's as great an honor as anybody can have,'' Torrey said. ''I don't know of anybody that's called Mr. Baseball or Mr. Football. Not like this.''
How Howe picked up the title of ''Mr. Hockey,'' is not entirely clear, though his late beloved wife, Colleen, did trademark the nickname.
What's unquestioned is the impact Howe made on the sport in re-writing its record books during a career that began with the Detroit Red Wings in 1946 and ended in 1980 in Hartford, where he played alongside sons Mark and Marty. And Howe couldn't resist adding a sixth decade by suiting up for one game - one shift, actually - in 1997 with the International Hockey League's Detroit Vipers.
He set the scoring mark with 801 goals and 1,850 points. He played such a rugged style to inspire what became known as ''The Gordie Howe Hat Trick,'' in which a player scores a goal, an assist and gets involved in a fight in the same game.
It's something that came by reputation, because Howe only managed two Gordie Howe Hat Tricks in his career.
Off the ice, Howe was regarded as a gentleman and an ambassador for the sport.
''Gordie's humility and kindness left a permanent impression on me,'' said Tampa Bay Lightning GM and former Red Wings captain Steve Yzerman. ''For all players fortunate enough to play for the Red Wings, we should take time to thank and honor Gordie, for he is a significant reason why Detroit is such a special place to play.''
Howe's influence transcended hockey.
Growing up in Houston in the 1970s, Pro Football Hall of Fame running back Thurman Thomas became drawn to hockey because Howe played in town for World Hockey Association's Aeros.
''The Houston Aeros were always the top story. Always. Just because of Gordie, man.'' Thomas recalled.
Thomas was pleased to be drafted by the Bills in part because Buffalo had the NHL's Sabres, a team he's grown to love.
Thomas eventually got to know Howe while the two attended autograph signing events. Thomas said Howe always enjoyed reminiscing about the Aeros, who won two WHA titles.
''He meant a lot to the Houston area, still to this day,'' Thomas said. ''And I think his legacy will probably get stronger in Houston because he was the hockey team.''
---
AP Sports Writer Stephen Whyno contributed to this report.
---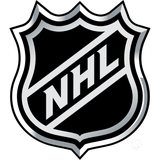 Get more from National Hockey League
Follow your favorites to get information about games, news and more
---