National Hockey League
National Hockey League
Avs sign David Jones to 4-year deal
Published
Jun. 7, 2012 1:00 a.m. ET

The stress of impending free agency was weighing heavily on Colorado Avalanche forward David Jones.
Not so much over where he would wind up, but more about where his baby would be born.
Jones and his wife are expecting their first child in September and he wanted to have everything worked out sooner rather than later.
This made everything nice and easy — Jones will remain in an Avalanche sweater after agreeing to a four-year, $16 million contract Thursday.
''It's just great to get a deal done this early in the summer,'' said Jones, who lives in North Vancouver, British Columbia, in the offseason. ''The most important thing for my family was to have some security and know I'm going to be in one place.''
Later in the day, the team signed defenseman Matt Hunwick to a two-year deal.
Jones was an integral part of the offense last season, finishing with 20 goals and 17 assists. He also tied for the team lead with five game-winning goals.
The 27-year-old really flourished once Colorado acquired Jamie McGinn from San Jose at the trade deadline. The trio of Jones, McGinn and Paul Stastny were arguably the team's top line.
McGinn and Steve Downie, the other player the team acquired before the trade deadline, are both restricted free agents.
''We were on fire after the trade deadline,'' Jones said about his linemates. ''I don't think there's any reason why, if we're together, we can't put up some good numbers. I think that's part of what they wanted with re-signing me. I only have more to give.''
Jones has been an overachiever since Colorado selected him in the ninth round of the 2003 draft. When he made his debut in 2007-08, he became the lowest draft pick in franchise history to make it to the NHL.
And while maybe at first he used his low draft status as motivation, that's no longer the case.
''Once I got more ice time and was able to play, you kind of forget about that little bit,'' the speedy right winger said. ''There are different roads you can take. I wasn't a first-rounder or anything, so maybe it is that much more special (signing the four-year deal). I'm happy with the way things worked out. I'm real excited to be with the Avs.''
The feeling was mutual.
''We are pleased to have him under contract as he enters the prime of his career,'' general manager Greg Sherman said.
Even more, Jones has appeared to shake the injury bug, playing at least 72 games in each of the last two seasons.
This after missing 34 games in 2008-09 when Jones' shoulder was hurt on an awkward hit. If that wasn't enough, the next season, Jones blew out his left knee when the Minnesota Wild's Chuck Kobasew — now a teammate — fell into him. Jones missed the final 55 contests.
''A little bit of tough luck with injuries there — big collisions and people falling on you the wrong way,'' Jones said. ''It's tough to battle through that. Pretty much full health the last two years. I've shown I can be a player in this league.''
Jones believes the Avs are on the verge of turning things around after missing the playoffs the last two seasons.
''We've made small steps the last few seasons,'' Jones said. ''We have a lot of positives. That being said, we need to be in the playoffs and make a run at it. We can't be satisfied with moving up a couple of spots. Everyone really feels we have the personnel and team to do it. It's time to do it now.''
Even though the Stanley Cup playoffs are not even over yet, Colorado has steadily worked on getting its squad in order. The signing of Jones was just the latest offseason move by the Avalanche, who also signed coach Joe Sacco to a two-year extension and brought back captain Milan Hejduk for another year.
The Avalanche still have big decisions to make on restricted free agents such as forward Peter Mueller, defenseman Erik Johnson, leading scorer Ryan O'Reilly and Matt Duchene, who missed a chunk of the season with knee and ankle injuries.
With Jones, Hunwick and Cody McLeod all locked in, the unrestricted free agents now include defenseman Shane O'Brien and forward Jay McClement.
---
---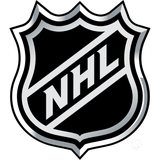 Get more from National Hockey League
Follow your favorites to get information about games, news and more
---