National Hockey League
National Hockey League
As short season nears, Devils search for offense
Published
Jan. 14, 2013 10:47 p.m. ET

The lockout-shortened 48-game season hasn't started and the New Jersey Devils are already looking goals.
Not the type a team sets before the season. The Devils need the ones that cross the line, ripple the nets and get fans out of their seats.
Truth be told, the Eastern Conference champions don't know who is going to produce them.
There is no doubt that Ilya Kovalchuk will get his share and that Patrik Elias, Dainius Zubrus and David Clarkson will produce.
The concern, however, has to do with the loss of former captain Zach Parise to free agency and veteran Petr Sykora, an off-again, on-again Devil who has won a Stanley Cup with the franchise. Parise, who signed with Minnesota, had 31 goals last season and Sykora, who was not re-signed, added 21.
That's a big total (52) for a team that isn't loaded with natural goal scorers.
''It's hard to replace guys like Zach and Sykie,'' goaltender Johan Hedberg said. ''Those are pure goal-scorers. This will be an opportunity for other guys to step up. We have talent in this system, and sometimes all you need is opportunity.''
Healthy again after a season to forget, Travis Zajac could be one solution, especially after playing well in the postseason. Bobby Butler, who was signed by general manager Lou Lamoriello after a disappointing season in Ottawa, is another option along with youngsters Mattias Tedenby, Jacob Josefson and Adam Henrique, once he's healthy.
Zajac, who missed most of last season because of an Achilles' tendon injury that required surgery, had two goals in 15 regular-season games and added seven more in 24 playoff contests as New Jersey defeated Florida, Philadelphia and the Rangers en route to the Stanley Cup finals.
''We're going to have to do it collectively,'' Zajac said after practice on Monday. ''I don't think it's going to be one guy that is going to replace Zach. Those are awfully big shoes to fill and I don't know if we'll find the player to replace him. With this team, we've dealt with that before - losing some big pieces - and we found a way to overcome it. We'll have to do that collectively again.''
Zajac can be a big part of that. He scored 20 goals in 2008-09 and 25 the following year before slipping to 13 in 2010-11.
''I had a strong playoff and I think this is a big year for me,'' Zajac said. ''It's a chance where I can hopefully take my game to another level. I have had some extra time to work on things and I am excited to get that chance and help the team in any way possible.''
Zajac is probably going to center the No. 1 line and should have Kovalchuk on his right wing.
The left side is open and either Tedenby or Elias, who had 26 goals last season, would be a fit.
Tedenby is a question mark. The little Swede had one goal in 43 games last season but seemed to find himself recently playing with Albany of the AHL during the lockout. He had nine goals in 30 games, and left on a four-game goal-scoring streak.
''Right now, I am playing with a bigger confidence than I had last year when they sent me down,'' Tedenby, 22, said. ''I started off the season pretty bad last year and I didn't find the way to play the right way. It was a new system. It was the same system in Albany and now I don't need to think. I just do it. That's probably the biggest difference.''
The injury-plagued Josefson also was playing well at Albany with eight goals in 30 games. He missed the first two days of practice with a lower body injury but coach Peter DeBoer expects him back on Tuesday.
The 25-year-old Butler might be another option. He played well as a rookie with Ottawa, scoring 10 goals in 36 games. He had only six in 56 last season.
''Mr. Lamoriello has been always good about either finding guys that are out there as free agents or guys he picks up,'' said Clarkson, who had a career-high 30 goals last season. ''He has always found ways to do things, but I believe some of these younger guys, who watch these practices, some of these guys are pretty good. I know our lines mean nothing at this point, but at the end of the day, I feel we have a pretty good team.''
One longshot to make the team this year is Stefan Matteau, the Devils' first-round draft pick. He left his Quebec Major Junior Hockey League team, where his father is an assistant coach, to come to training camp and is eligible to play five games with the Devils. If he were to play a sixth, the entire season would count as an NHL season played.
Lamoriello refused to say whether Matteau would be allowed to play in any games with the parent team this season. Stefan's father, Stephane, is a former NHL forward who played for the rival Rangers in 1994, and scored the series-clinching goal vs. New Jersey in the Eastern Conference finals.
The younger Matteau, who has a bit of a mean streak but has orchestrated a quality year in the QMJHL, has impressed DeBoer. Playing for the Blainville-Boisbriand Armada, Matteau has 18 goals, 28 points and 70 minutes in penalties across 35 games.
''He's a big, heavy guy that I think moves well,'' DeBoer said. ''He's a typical New Jersey Devils forward and those guys are hard to find. He looks to me like he's going to have a good long career.''
---
---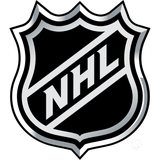 Get more from National Hockey League
Follow your favorites to get information about games, news and more
---