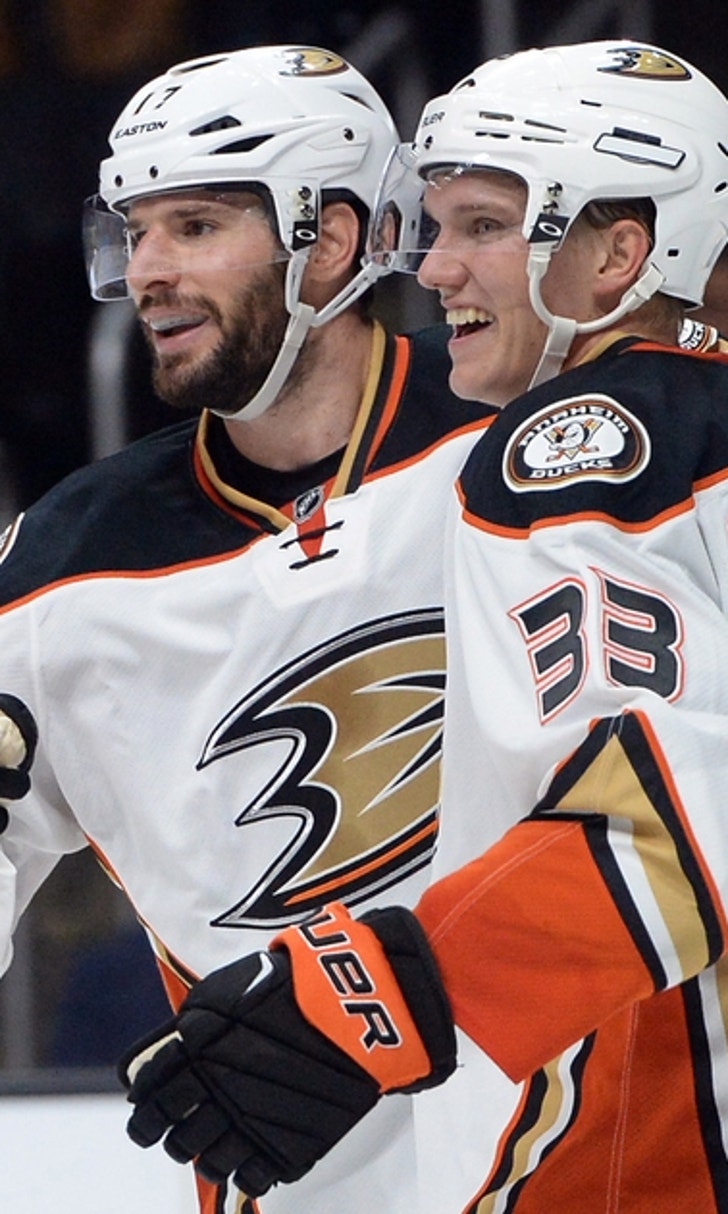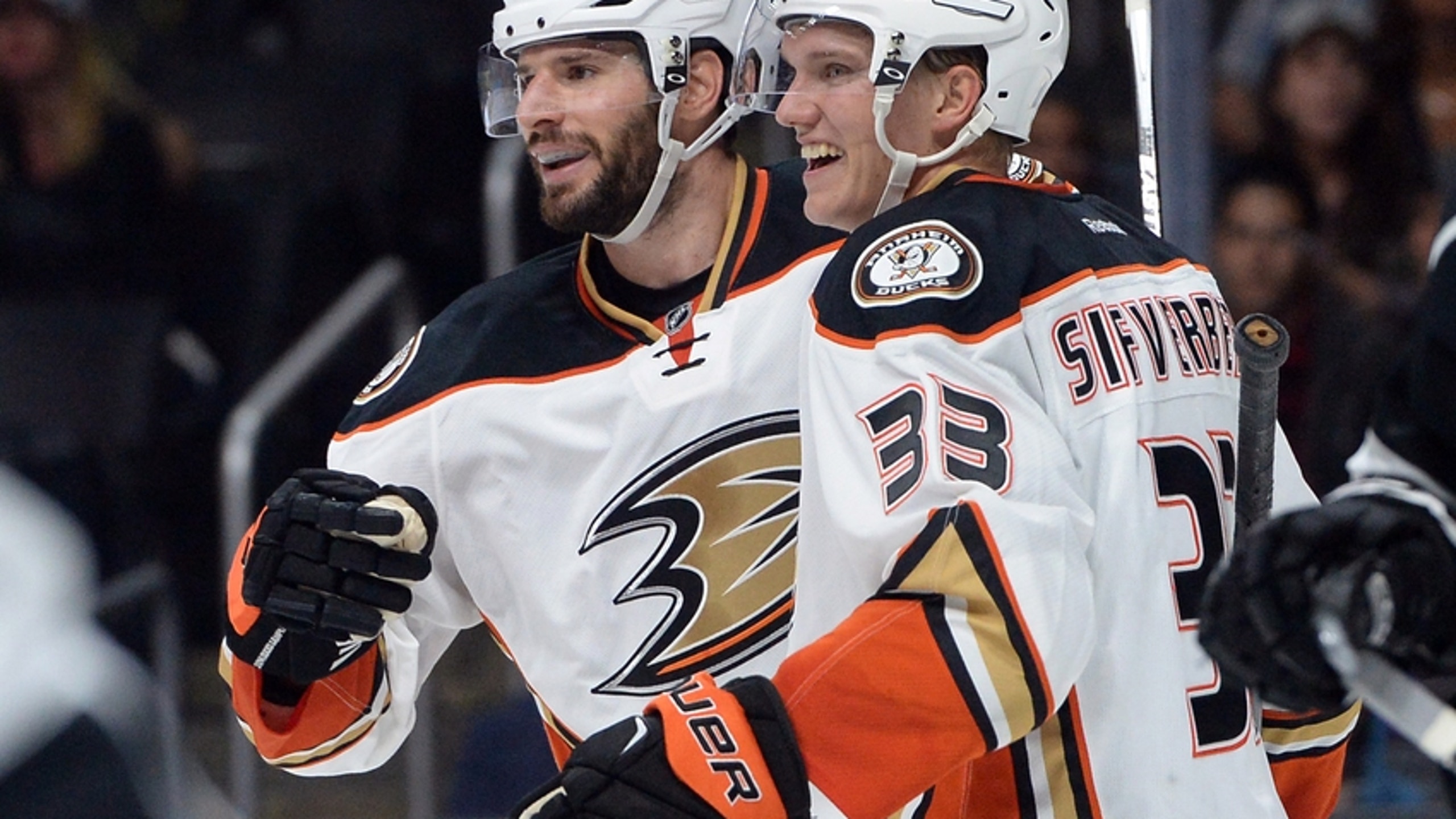 Anaheim Ducks Take Advantage Of Rationed Home Games
BY Fansided and Julius Choi/FanSided via Pucks of a Feather • December 25, 2016
The Anaheim Ducks see an opportunity to right their wrongs in the last home game of the calendar year.
The Anaheim Ducks welcome the division leading San Jose Sharks to the friendly confines of the Honda Center on Tuesday evening after a Christmas hiatus.
With the 2-1 loss to the Senators last Thursday, Anaheim remain winless in five overtime games. But with another clean sheet comes another chance. Puck drop at 7 pm Pacific on Prime Ticket and AM 830 KLAA.
AnaheimDucks
Anaheim Ducks (17-12-6, 40 points)
SUPERSTARS NOT 'SUPER'
There is a problem when the cornerstones of your franchise are not living up to the high standards set by themselves and the contracts that they rightfully earned. In case you haven't figured out who I am talking about by now, it's Corey Perry and Ryan Getzlaf.
The once 50-goal scorer from 2011 in Corey Perry, has just 7 goals this season while weathering through the longest goalless streak of his career.
Captain Ryan Getzlaf, on the other hand, watches his point production and shooting percentage steadily drop year after year.
Luckily for Anaheim, Ryan Kesler and Rickard Rakell have filled in nicely.
EVEN STRENGTH A WEAKNESS
With the majority of a game being anchored by even strength play, Anaheim couldn't have found a more crucial ingredient to winning games to be struggling with.
They are 25th overall in goals for per 60 minutes with 1.25 on 5v5 skating.
It's a shame that power play time is minuscule throughout the entirety of a hockey game because Anaheim is 3rd overall in 5v4 goals for per 60 at a ghastly 7.84 clip.
Want your voice heard? Join the Pucks of a Feather team!
San Jose Sharks (21-12-1)
DEFENSE MAKES THE MOST SENSE
If you think it took the Sharks great offense to get to where they are in the standings, you would be mistaken.
With the noticeable dip in San Jose's offense (-.39 goals per game) when compared to last season, comes the surprising increase in its penalty killing. The Sharks then ranked 21st penalty killing unit is now 9th overall with an 83.5% success rate.
The team's primary defensive weapon, Martin Jones, proving to be a consistent threat early in his career with a respectable 2.08 goals against average.
STILL WHEELIN' AND DEALIN'
We tend to look at good things after they are gone but let's appreciate players like Joe Thornton before they retire.
The top line of Pavelski-Thornton-Marleau have garnered 26 points en route to a 7-3-0 record in the month of December.
He will go down in the record books as one of the best play makers of all time. No doubt.
ADDITIONAL NOTES
NHL ironman Andrew Cogliano recently passed Jay Bouwmeester for 5th all time in consecutive games played. If his streak continues through the end of this season, he could pass Craig Ramsey for 4th.
More from Pucks of a Feather
This article originally appeared on
---
---