National Hockey League
National Hockey League
Allen makes 24 saves in Blues' shutout win over Ducks
Published
Oct. 30, 2014 10:54 p.m. ET

The short-handed St. Louis Blues took on the visiting Anaheim Ducks with a simple game plan and a lack of offensive firepower.
Jake Allen took care of the rest.
The Blues' young goalie recorded his second NHL shutout, stopping 24 shots, and Alexander Steen and Ryan Reaves provided the offense as the Blues beat the Ducks 2-0 on Thursday night for their third consecutive victory.
"I felt really good this week in practice," Allen said. "I didn't know when I was going to get another start, and I just wanted to be ready every time I can.
"Els (Brian Elliott) played great on Tuesday in Dallas, and it was my job to give the guys a chance."
The Blues (5-3-1) won their third consecutive game despite playing without four of their top nine forwards on Thursday. David Backes and T.J. Oshie sat out because of concussions, Paul Stastny was sidelined by a shoulder injury, and Joakim Lindstrom missed the game due to an illness.
"Every team goes through this, and we're no different," Steen said. "We're going through it right now and we're doing our best to continue to move forward and play the style of game that we want to play.
"We're doing our best to keep the train moving forward and then start getting guys back when they feel healthy."
The Ducks (8-3), coming off a 1-0 win at Chicago on Tuesday, played the second game of a four-game, six-day trip. Anaheim had won four straight against the Blues, including a 3-0 home victory on Oct. 19.
After an eight-game winning streak, they have lost two of three.
"They were a hungry team," Ducks coach Bruce Boudreau said. "We talked about it before the game. Teams that are down some of their best players they dig deeper, and they played as hard as they could.
"If you are not ready to meet their work ethic then you are not going to have success. They just worked harder."
Steen tipped in a long shot from Carl Gunnarsson for his second goal of the season to give the Blues a 1-0 lead 4:29 in. Kevin Shattenkirk earned his team-high eighth assist of the season.
Reaves made it 2-0 with his second at 2:03 of the third.
It was the second goal in three games for Reaves, a fourth-line enforcer, and his 13th in 203 career games.
He joked that he was taking tips from teammate Vladimir Tarasenko, who recorded a hat trick in Tuesday's overtime win at Dallas.
"We're rolling right now and we're trying to build, and it's a big win," Reaves said.
Allen (2-1) posted his first shutout since March 14, 2013 -- a 3-0 win against the Coyotes.
The 24-year-old Allen stopped 13 Ducks shots in the first period, four in the second and seven in the third.
"Jake was solid," Blues coach Ken Hitchcock said. "The feeling for me on the bench was that they weren't going to score, which is a real good feeling when you're standing on the bench like that.
"He made some good saves, as did (Anaheim's John) Gibson. He was great. He kept it 1-0 for a long time there, especially in the second and early third."
Allen made a clutch save on Corey Perry's point-blank, power-play rebound attempt with 10:55 left. He also got some help from Maxim Lapierre late when the forward cleared a puck off the goal line with 1:54 remaining.
"I thanked him after the game," Allen said of Lapierre. "There was a screen. I think (Ryan) Kesler shot it, and I just saw it at the last second and got my glove on it and I didn't really want to move in case I knocked it in my own net.
"Great second effort by him. Those guys are sacrificing, paying the extra price."
NOTES: The Blues had a moment of silence before the game for St. Louis Cardinals outfielder Oscar Taveras and his girlfriend, Ydelia Arvelos, who were killed in a car accident in the Dominican Republic on Sunday. . With Lindstrom out, the Blues went with 11 forwards and seven defensemen. . Ducks D Mark Fistric left the game in the first period with an upper-body injury. Anaheim played with just five defensemen the rest of the way.
---
---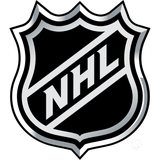 Get more from National Hockey League
Follow your favorites to get information about games, news and more
---