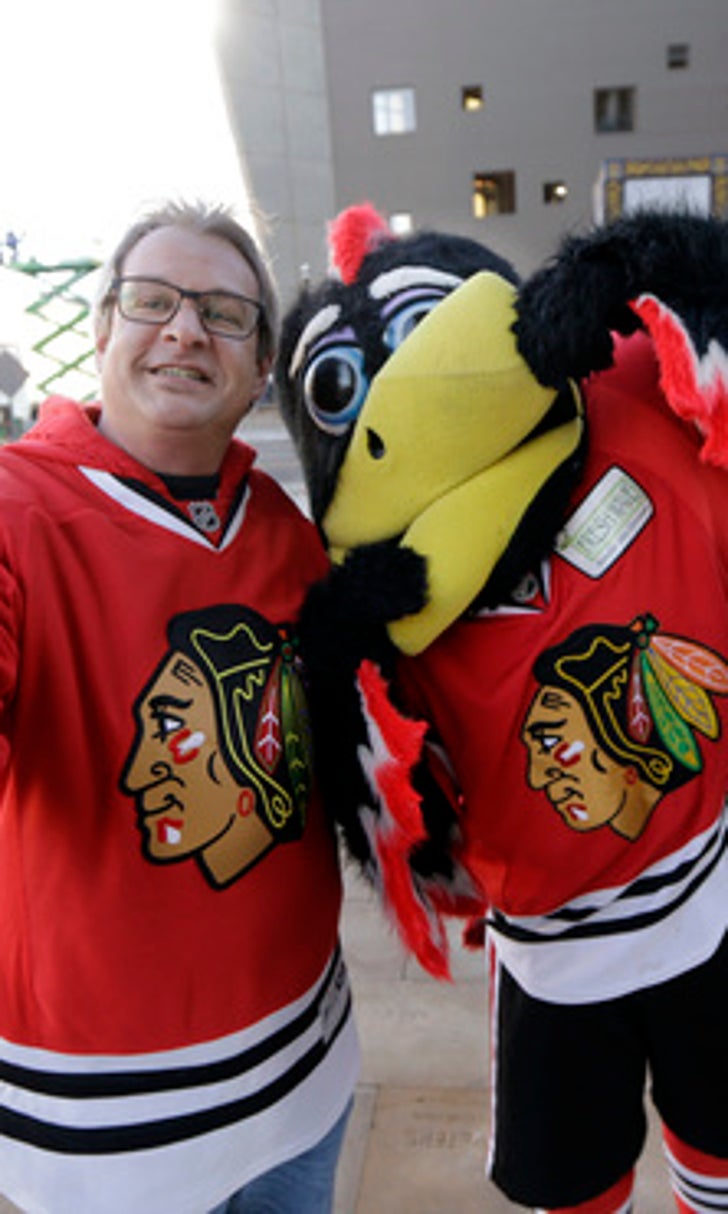 Ageless wonder Jaromir Jagr laments he is in All-Star game
BY foxsports • January 29, 2016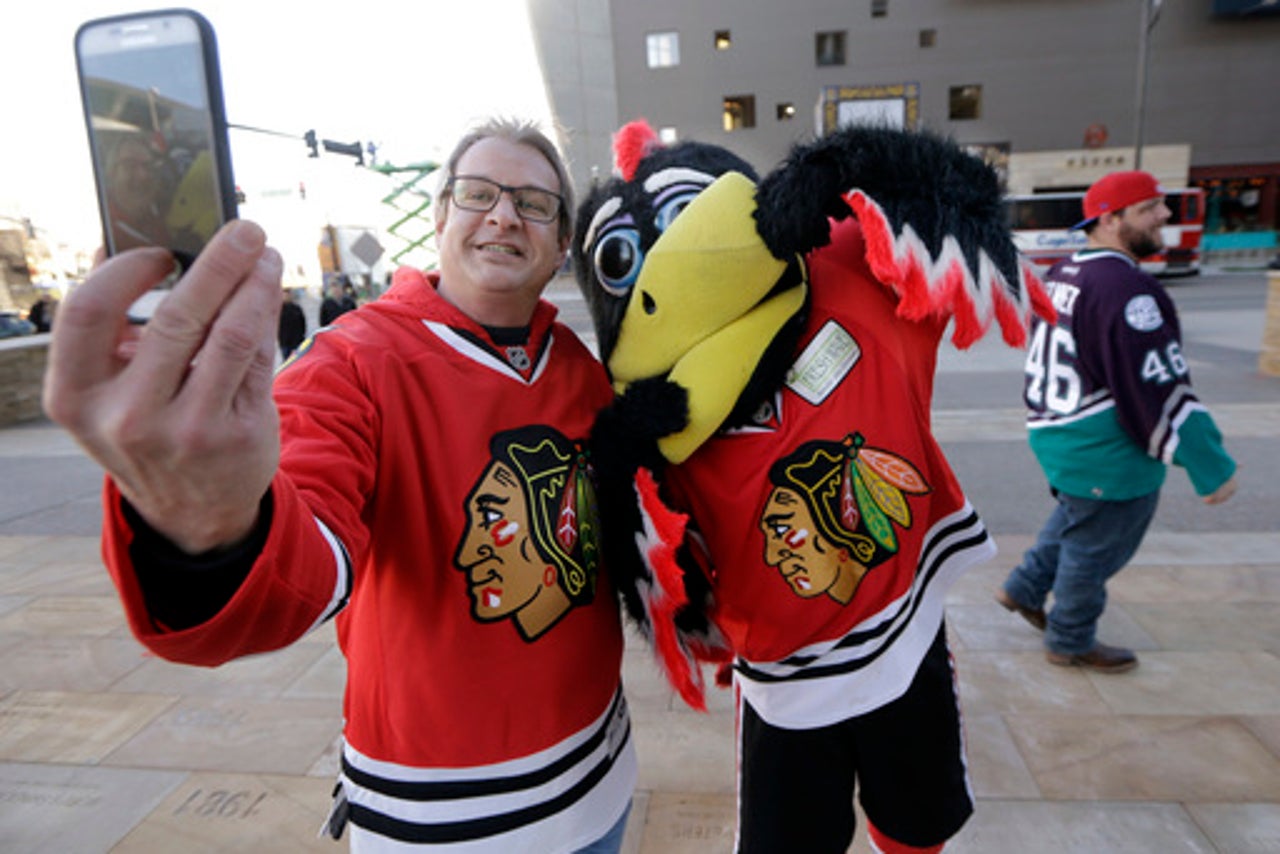 NASHVILLE, Tenn. (AP) Jaromir Jagr wishes he wasn't at the All-Star game.
The NHL's oldest player, who will turn 44 next month, would rather be working out and skating in South Florida.
''I have to be here,'' Jagr lamented Friday. ''I don't want to be suspended.''
The league suspended superstars Alex Ovechkin of the Washington Capitals and Jonathan Toews of the Chicago Blackhawks for the first game after the break because they pulled out of All-Star festivities, citing an illness and lower-body injury, respectively.
As a key player for the Atlantic Division-leading Florida Panthers, Jagr didn't want to miss even one game that counts.
''I love the idea of the All-Stars and it's good for the fans,'' he said. ''But for me personally, at my age, I know what I need for the rest of the season and maybe the playoffs.''
The five-time scoring champion, two-time Stanley Cup winner and 1999 NHL MVP asked fans, via his Twitter account, not to vote for him last month. They didn't listen, giving him enough votes to be named Atlantic Division captain in Sunday's 3-on-3 format that he isn't used to playing - and might not extensively in Nashville with his coach Gerard Gallant calling the shots.
''I don't play (3 on 3) much in Florida, and we have the same coach,'' Jagr said with a hearty chuckle.
Jagr said he doesn't know how much longer he'll play in the NHL, insisting he's focused on playing well the rest of this season. He does think this will be his 10th and final All-Star game appearance.
He hasn't played in the showcase since the 2003-04 season, which he split between Washington and with the New York Rangers. Jagr merited another showing because he doesn't appear to be slowing down. He has scored 15 goals, one off the team high, and has 33 points, one fewer than Jonathan Huberdeau's team-leading total.
''Even the players can't believe that this guy is playing at the level he is,'' Capitals coach Barry Trotz said.
---
MODERN ATHLETE: Washington coach Barry Trotz has been paying attention to all the different opinions on Cam Newton's celebrations with the NFL's Carolina Panthers, so count him among those who has no problem with a player showing some personality. It's a different generation after all.
''And it's entertaining so have at it,'' Trotz said. ''But you got to back it up.''
Trotz said sports has many great athletes with lots of personality. He mentioned his own star, Alex Ovechkin, and Montreal defenseman P.K. Subban, among NHL players who show their personalities.
''Why hide it? Why keep it regular, boring?'' Trotz said. ''But don't do it for attention. Do it for the right reasons.''
---
GRAND OPENING: The NHL, Predators and corporate sponsors helped Nashville Inner City Ministry open its doors Friday after a ribbon-cutting ceremony.
''It's a dream come true; an answer to a prayer,'' NICM President Lytle Thomas said as he choked up at a news conference. ''There are so many children in this city that are hurting.''
Now, at-risk kids and their families have a place to go in Nashville. A formerly vacant building has been renovated to create 30,000 square feet of space for educational programs, a nursery, a pantry stocked with food to be donated and more. Thomas provided NHL Commissioner Gary Bettman, Predators Chairman Tom Cigarran and a few All-Stars with a tour of the facility.
''It is overwhelmingly impressive,'' Bettman said.
---
CELEBRITY COACHES: Vince Gill said he knows exactly how to act and what to wear when he steps behind the bench Sunday as one of four celebrity coaches at the All-Star Game.
''I'm just going to keep my mouth shut and wear a bad jacket,'' Gill said Friday.
Gill will join fellow country music singers Dierks Bentley, Charles Kelley and Chris Young as celebrity coaches.
''I don't know the first thing about the game,'' Gill acknowledged. ''I'm a novice when it comes to knowing what the game really is. I just love it as a fan, have been a sports fan for my whole life.''
---
YOU GOT SKILLS: The All-Star skills competition on Saturday will feature six events: fastest skater, breakaway challenge, accuracy shooting, skills challenge relay, hardest shot and the shootout.
Nashville defenseman Shea Weber had a shot clocked at 108.5 mph last year and will defend his title against Florida's Aaron Ekblad, Winnipeg's Dustin Byfuglien, Pittsburgh's Evgeni Malkin, Dallas' Tyler Seguin, Tampa Bay's Steven Stamkos, Montreal's P.K. Subban and Pacific Division captain John Scott.
In the accuracy shooting competition, defending champion and Chicago Blackhawks star Patrick Kane will try to top his feat from a year ago when he broke four targets in 13-plus seconds.
---
AP Sports Writer Teresa M. Walker and AP Freelance Writer Jim Diamond contributed to this report.
---
Follow Larry Lage at http://www.twitter.com/larrylage
---
---